Israeli man claims border official drew a penis and wrote 'Long live Palestine' on his passport
Mr Y'aakobi said the incident happened 'only because I am Jewish'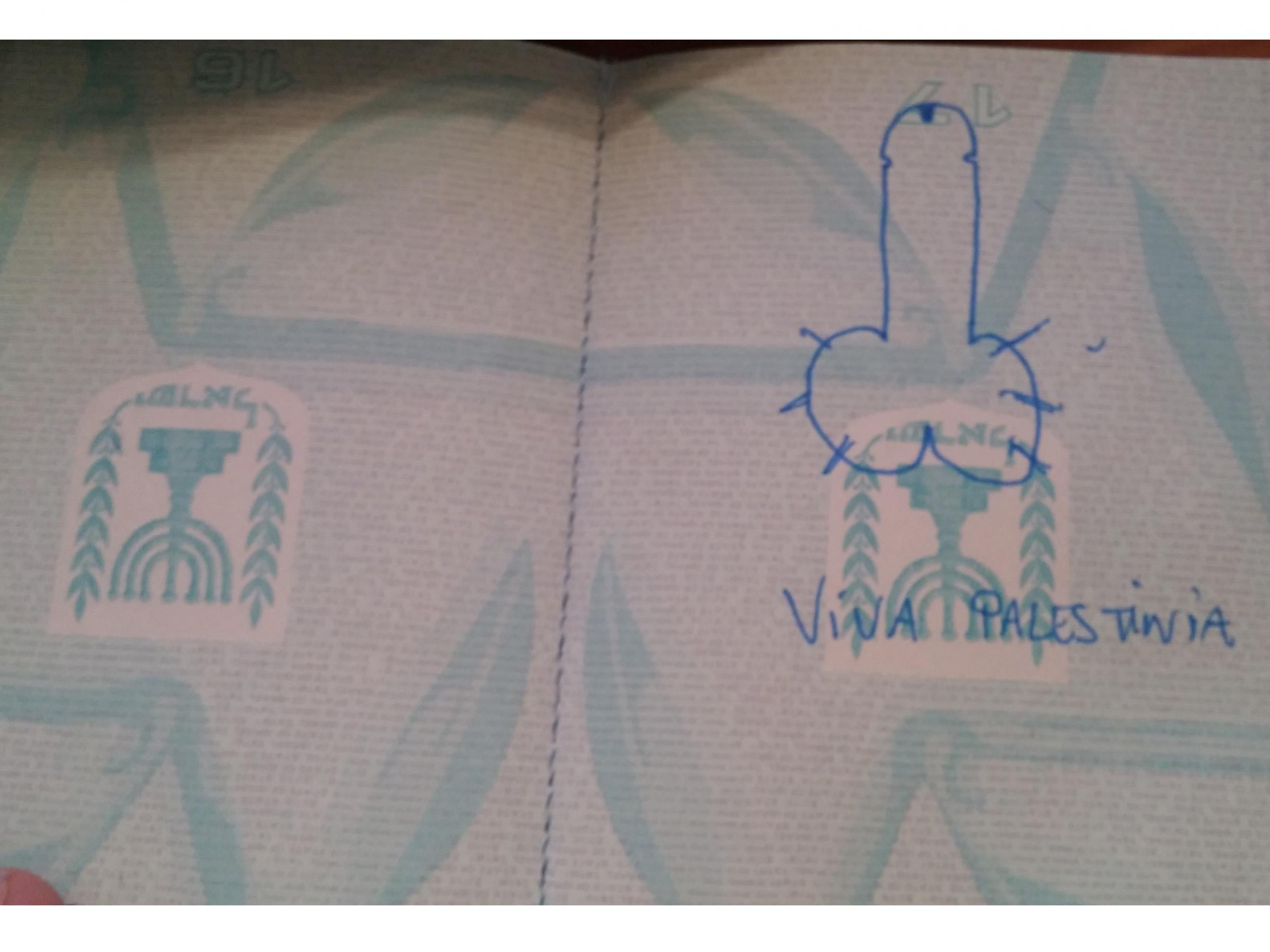 A border official drew a penis and wrote 'Long live Palestine' on an Israeli man's passport, it has been claimed.
A picture of Tal Y'aakobi's passport shows a drawing of a penis alongside the words 'Viva Palestinia' written alongside it, which translates to 'Long live Palestine.'
The 25-year-old, from Rosh HaAyin, Israel, claims to have received the unusual stamping from a Chilean border official after crossing the border from Argentina while travelling.
Mr Y'aakobi told The Independent: "From the first moment, the guy at the border was hostile, and threw my passport in front of my face. They then detained us for an hour and a half on purpose until we moved."
"There was no reason to do this, only because I am Jewish."
Mr Y'aakobi says he didn't notice the marking until four or five days later, and thus did not raise the matter with any officials.
After returning to Israel, he had to order a new passport which cost him 1230 shekels (just over £200).
The story was first reported by the Jewish Chronicle after journalist Itay Blumental from the Israeli-based Ynet News tweeted the photo. The incident happened while Mr Y'aakobi was travelling the continent two years ago.
Israeli police confiscate Palestinian girl's bicycle
The weirdest and most shocking news stories
Show all 30
Neither the Chilean or Israeli embassy in London provided a comment when contacted by The Independent.