Israeli MP claims the Palestine Nation cannot exist 'because they can't pronounce the letter P'
A fellow MP responded: 'What? Did everyone hear this? Are you an idiot?'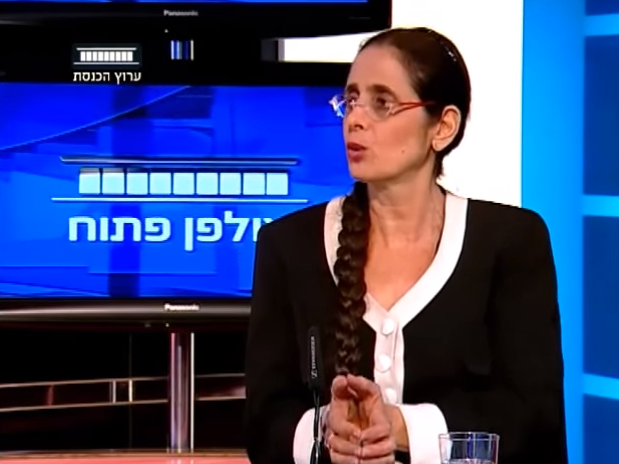 An Israeli MP has caused outrage and bafflement by telling Israel's parliament that the Palestinian Nation doesn't exist because Arabic does not include the "P" sound.
Dr Anat Berko, a member of the ruling Likud party, said in the Knesset: "I want to go back to history, what is our place here, about Jerusalem, about Palestine, when like we said, Arabic doesn't even have 'P,' so this loan-word also merits scrutiny.
Fellow MP, Tamar Zandberg of the left-wing Meretz party retorted: "What? Did everyone hear this? Are you an idiot?"
Dr Berko responded: "These are the facts. I'll send it to you, everything's alright."
While Arabic does not include the "P" sound, Palestine in Arabic begins with a "F" and is pronounced "Falastin".
The Israeli–Palestinian conflict intensifies
Show all 10
Another MP, Osama Sa'adi from the Joint Arab list left the chamber in protest, reports Haaretz.
In the same debate - Prime Minister Benjamin Netanyahu derided Labour Party chairman Isaac Herzog for only now "waking up" to the two-state solution being inviable.
Mr Herzog challenged the Prime Minister to annex the Palestinian territories, saying: "Let's see what happens then."
Dr Berko is a former Lieutenant Colonel in the Israeli Defence Force and has served as a visiting professor at George Washington University in Washington DC.
Her academic specialism is in counter terrorism and suicide bombings.
Join our commenting forum
Join thought-provoking conversations, follow other Independent readers and see their replies