Israeli Prime Minister Benjamin Netanyahu condemns 'deal of the century' for Iran over nuclear treaty
Leader says Israel may use military force to stop Iran from attaining nuclear weaponry
Ben Lynfield
Friday 08 November 2013 20:05 Comments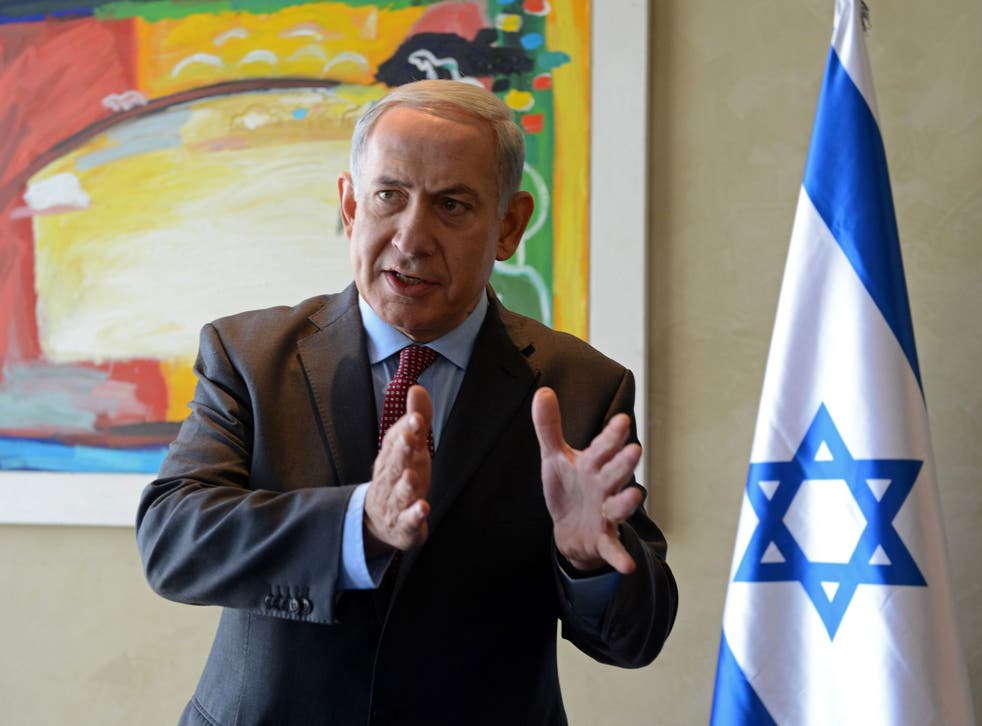 Israel reacted angrily to signs of a possible agreement between world powers and Iran that would ease sanctions against Tehran in return for a partial pullback of its nuclear programme.
The Israeli Prime Minister, Benjamin Netanyahu, hinted pointedly that Israel could go it alone and use military force to stop Iran from attaining nuclear weaponry.
"This is a very bad deal. Israel utterly rejects it and what I am saying is shared by many, many in the region whether or not they express it publicly," Mr Netanyahu told reporters before a meeting with the US Secretary of State, John Kerry, who later travelled to Geneva to join talks between Iran and six world powers without making a joint appearance with the Israeli leader.
Even as the US administration and the international community have moved into dialogue with Iran in recent weeks, in response to the election of the more moderate President Hassan Rouhani, Mr Netanyahu has been adamantly insisting that Tehran remains bent on acquiring a bomb and demanded that it fully dismantle its uranium enrichment capabilities as a precondition for easing sanctions.
"They wanted relief from sanctions after years of a gruelling sanctions regime," Mr Netanyahu said. "They got that. They are paying nothing because they are not reducing in any way their nuclear enrichment capability. So Iran got the deal of the century and the international community got a bad deal.
"Israel is not obliged by this agreement and Israel will do everything it needs to defend itself, to defend the security of its people."
Given Iran's sponsorship of the Lebanese Shia Hezbollah militia and the Palestinian group Hamas, both bitter enemies of Israel, and its bellicose pronouncements, many Israelis believe a nuclear-armed Iran would be an existential danger.
Mr Netanyahu has characterised Mr Rouhani as a "wolf in sheep's clothing" and has stressed his view that his election does not signal any moderation of Iran's hostility to Israel He has also invoked analogies with the 1938 Munich Agreement between Neville Chamberlain and Adolf Hitler.
Register for free to continue reading
Registration is a free and easy way to support our truly independent journalism
By registering, you will also enjoy limited access to Premium articles, exclusive newsletters, commenting, and virtual events with our leading journalists
Already have an account? sign in
Join our new commenting forum
Join thought-provoking conversations, follow other Independent readers and see their replies