Israeli Prime Minister Benjamin Netanyahu defends soldier who allegedly shot unarmed Palestinian
Israel's Prime Minister has defended a soldier caught on camera allegedly shooting an injured Palestinian in the head
Rebecca Flood
Sunday 27 March 2016 13:45 Comments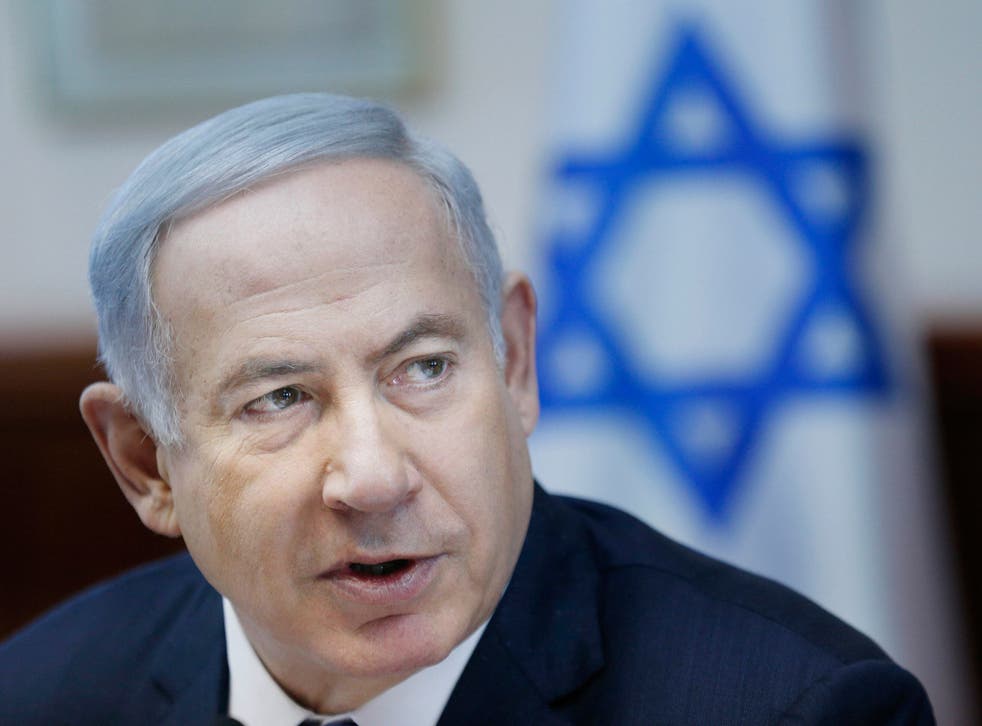 The Israeli Prime Minister Benjamin Netanyahu has defended a soldier caught on camera allegedly shooting an injured Palestinian in the head.
Shocking footage surfaced on Thursday, captured by Israeli Human Rights Organisation B'Tselem, of an Israeli solider apparently shooting a man in the head who was lying injured on the ground.
According to B'Tselem, the man was Palestinian Abed al-Fatah a-Sharif who, along with another man, Ramzi al-Qasrawi, is said to have stabbed an Israeli soldier in Hebron, the West Bank.
Both men died during the incident. The stabbed soldier was said to have sustained minor injuries.
The Israeli Defence Forces (IDF) solider, who has been named online as Elor Azraya, was arrested and detained after the lethal shooting.
He had a hearing on Friday at the Jaffa Military Court, where it was announced he is to face a murder investigation.
There was uproar after the footage was posted online - but also at the soldier's treatment.
Prime Minister Mr Netanyahu initially condemned his actions, while the IDF labelled the incident a "grave breach of IDF values, conduct and standards of military operations".
But now Mr Netanyahu has backtracked and defended the soldier, along with the military, when speaking at a cabinet meeting on Sunday.
The Israeli–Palestinian conflict intensifies

Show all 10
He said: "Any challenge to the morality of the IDF is outrageous and unacceptable.
"The soldiers of the IDF, our children, maintain high ethical values while courageously fighting against bloodthirsty murderers under difficult operational conditions.
"I am certain that in all cases, as in the current one, the inquiry takes into account all conditions.
"We must all support the IDF chief of staff, the IDF and our soldiers, who safeguard our security."
Several far-right politicians have also supported the soldier after the shooting, which comes amid a six-month spike in violence which has left 200 Palestinians and 28 Israelis dead.
Israeli Education Minister Naftali Bennett wrote on Facebook: "The soldier is not a murderer.
"Have we lost our minds? We are at war, a war against brutal terrorism."
A protest was said to have been held outside the prison where the soldier is being kept.
Posters have also surfaced denouncing those critical of his actions, and there have been calls for the resignation of Defence Minister Moshe Yaalon, who said the incident would be treated with the "utmost severity".
Register for free to continue reading
Registration is a free and easy way to support our truly independent journalism
By registering, you will also enjoy limited access to Premium articles, exclusive newsletters, commenting, and virtual events with our leading journalists
Already have an account? sign in
Join our new commenting forum
Join thought-provoking conversations, follow other Independent readers and see their replies