Israelis shoot dead three Palestinians in 'thwarted knife attacks'
The incidents in Jerusalem and the occupied West Bank come as tensions run high after more than a fortnight of unrest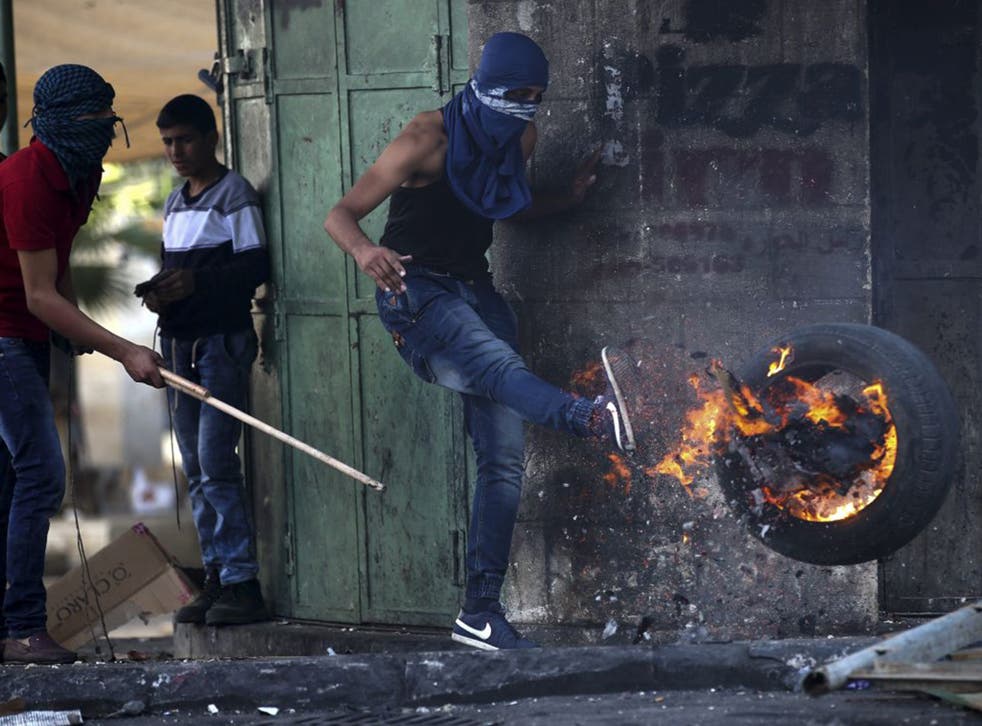 Three Palestinians have been shot dead in what Israel claimed were thwarted knife attacks in Jerusalem and the occupied West Bank as tensions ran high after more than two weeks of unrest.
At least 40 Palestinians and seven Israelis have died in the street violence, which was in part triggered by Palestinians' anger over what they see as increased Jewish encroachment on Jerusalem's most sensitive holy site, a hilltop compound revered by Jews as the Temple Mount and home to the Al-Aqsa Mosque, Islam's third-holiest shrine and a key national symbol for the Palestinians. Israel has said it has no plans to change the status quo at the site.
There were contradictory accounts of one of the shootings, near a Jewish settlement in the West Bank city of Hebron. Israel said a Palestinian attempted to stab an Israeli civilian, who then shot and killed the attacker. But a Palestinian man claimed that his daughter, a high-school student, witnessed the shooting and said it happened when Jewish settlers attacked an unarmed Palestinian.
In a neighbourhood around East Jerusalem, Israeli border police had stopped to question a 16-year-old Palestinian walking in "a suspicious manner", a police spokesman said; the teenager drew a knife and tried to stab the officers, who shot him dead. Also in Hebron, a Palestinian woman stabbed an Israeli border policewoman, cutting her hand. The policewoman shot the attacker, a police spokesman again said.
The Palestinians killed in the past two weeks have included knife-wielding assailants and protesters shot by Israeli forces during rock-throwing confrontations. The seven Israelis have died in attacks in the street or on buses.
The violence has mostly erupted in Jerusalem and the West Bank but also on the Gaza-Israel border. Yesterday, Israel's army defused a rocket it said had been fired by Gaza militants overnight, landing in an open area.
The violence is some of the worst seen in years. The Palestinian President, Mahmoud Abbas, has ordered his security forces to reduce frictions. But Israel accuses him of incitement, saying he has not condemned attacks on Israelis.
Reuters
Join our new commenting forum
Join thought-provoking conversations, follow other Independent readers and see their replies