Japanese man Haruna Yukawa is 'captured and beaten in Syria by UK jihadists'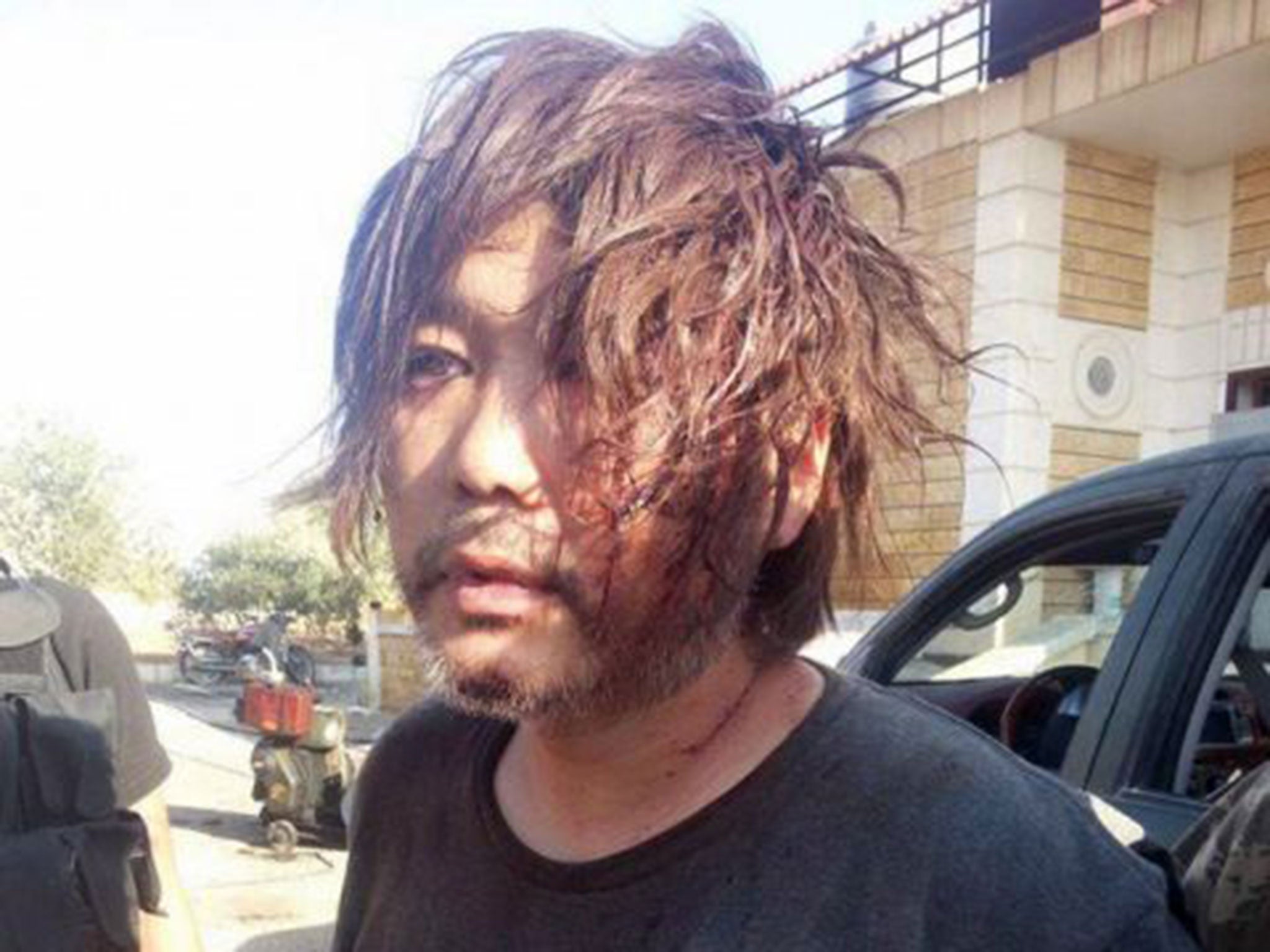 A Japanese man has apparently been captured and beaten by Islamist militants in Syria who have posted videos of the incident on the internet.
Japanese diplomats are trying to verify the reports. The man has been identified as Haruna Yakawa. His Facebook page describes him as chief executive of Private Military Company, Japan.
One video shows him lying on the ground looking as if he has been beaten, surrounded by gunmen from the Islamic State, formerly Isis.
He is questioned by an Isis fighter with an English accent who is off-camera. A knife can be seen being waved near the face of Yakawa. "Where are you from?" asks the Isis fighter. "Japan," replies Yakawa.
"Do not lie to me. You are not from Japan." "My name is Haruna Yakawa."
"Why are you here?" "Job," said Yakawa. "What job?" "Photographer."
"No photographer. Photographer no dress like this, Why you have gun? You soldier," says the fighter. "No, I half-doctor, half-journalist," says Yakawa.
In a later video, Yakawa is led away looking bloodied.
According to the Kyodo news, Yakawa, 42, was with the Islamic Front, a rival to Isis, when he was captured. An Islamic Front leader said he entered Syria last month from Turkey and was robbed of all his cash on the way.
Join our commenting forum
Join thought-provoking conversations, follow other Independent readers and see their replies