Jerusalem synagogue attack: Popular Front for Liberation of Palestine claims responsibility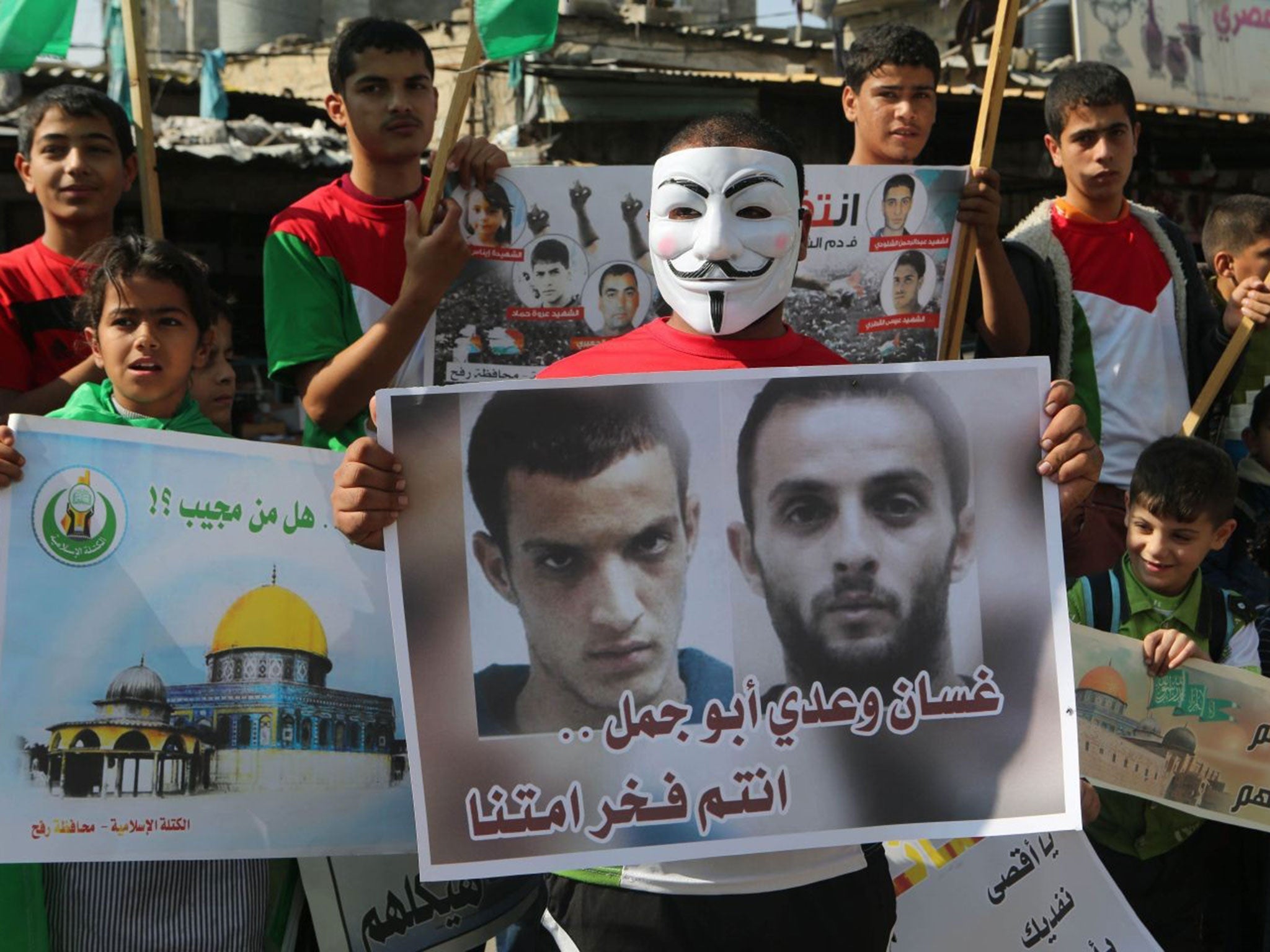 The Popular Front for the Liberation of Palestine (PFLP), a small left-wing group within the Palestine Liberation Organisation that is usually dwarfed by Mahmoud Abbas's Fatah movement and the militant Hamas organisation, came to the fore today by claiming responsibility for the attack on the Jerusalem synagogue that left four worshippers dead.
In contrast to recent Palestinian car attacks on Israeli pedestrians that seemed impromptu and not linked to an organisation, yesterday's assault appeared well planned. The Har Nof neighbourhood is not close to any Arab districts and it would be impossible to navigate to the target without foreknowledge. The assumption last night was that the attackers, or those sending them, must have staked out the synagogue to find out what time it would be full of worshippers. "The PFLP is a small organisation in Jerusalem and the area, but if they make something, they make it big to show they still exist," said Shaul Bartal, a lecturer in Middle East studies at Bar-Ilan University.
In 2001, PFLP operatives assassinated the Tourism Minister, Rehavam Zeevi, at a Jerusalem hotel in revenge for Israel's killing of its leader, Abu Ali Mustafa. During last summer's Gaza war the PFLP announced that it had fired missiles at Israel from the coastal enclave.
In pictures: Jerusalem synagogue attack
Show all 20
But on the whole, the PFLP has been a marginal force in the Palestinian armed struggle. Its heyday was in 1970 when it hijacked international airliners, triggering King Hussein's crackdown on the PLO in Jordan.
Sufyan Abu Jamal, a cousin of the two synagogue assailants, said he was not aware that Uday Abu Jamal and Ghassan Abu Jamal were members of any Palestinian group. "Ghassan's behaviour was normal in recent weeks," he said. Jamal Abu Jamal, a PFLP member who is another cousin of the two, was arrested by Israeli forces two weeks ago, he added.
Join our commenting forum
Join thought-provoking conversations, follow other Independent readers and see their replies