Jewish peer who fled Nazis is rescuing Christians fleeing Isis to repay 'debt'
Lord Weidenfeld, 95, credits Christians with helping him get to Britain in 1938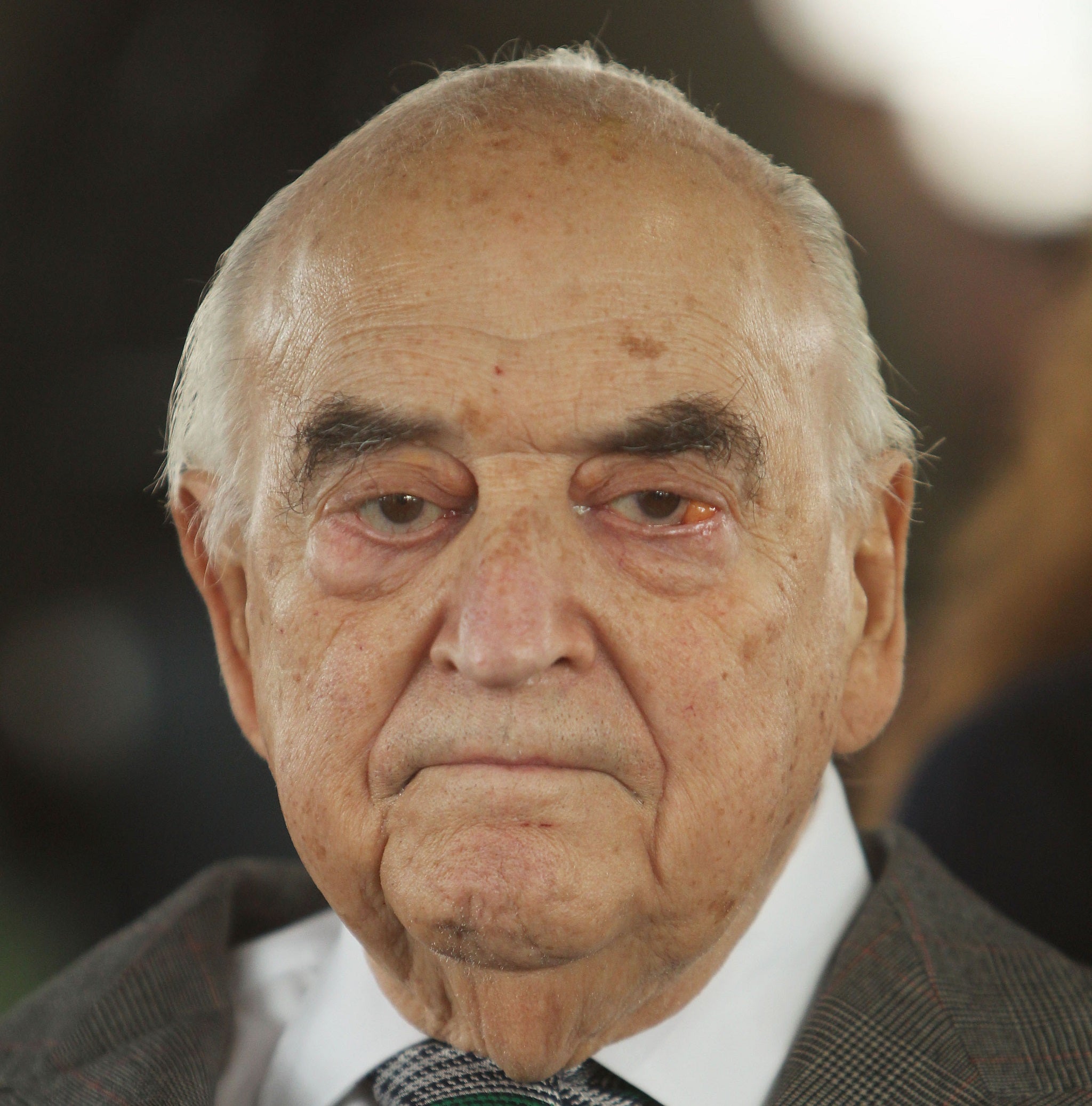 A Jewish peer who fled occupied Austria as a child is funding the rescue of up to 2,000 Christians from Syria and Iraq as a way of showing his gratitude to the religion whose members saved him from the Nazis.
Lord Weidenfeld says he has "a debt to repay" to Christians fleeing Isis, because the Quakers and the Plymouth Brethren fed and clothed him and helped him to reach Britain in 1938.
The publisher is spearheading Weidenfeld Safe Havens Fund, which last week supported the flight of 150 Syrian Christians to Poland on a privately chartered plane to allow them to seek refuge, making them the first beneficiaries of the resettlement project.
Having arrived in Britain on a train a year before the start of the Second World War with just a few shillings to his name, Lord Weidenfeld went on to establish the Weidenfeld and Nicolson publishing business a decade later. He was made a life peer in 1976.
The 95-year-old told The Times: "I had a debt to repay. It applies to so many young people who were on the Kinderstransports. It was Quakers and other Christian denominations who brought those children to England.
"It was very high-minded operation and we Jews should also be thankful and do something for the endangered Christians."
The fund aims to offer 12-18 months of paid support to the refugees.
But the project has run into criticism for its exclusion of Muslims who have also been forced from their homes by Isis, for fear of murder, enslavement or torture.
In pictures: Syria's escalating refugee crisis
Show all 20
Countries including the United States have declined to participate in the scheme, which has the support of the Syrian regime of Bashar al-Assad.
Christians, as well as Yazidis, Druze and Shia Muslims are being persecuted by the terror group in Isis-controlled areas of Syria and Iraq.
The Christian populations of both countries have fallen precipitously in the past decade, however, and Lord Weidenfeld defended the project's narrow focus.
He said: "I can't save the world, but there is a very specific possibility on the Christian side. Let others do what they like for the Muslims."
He added that he hoped to replicate the work done by the likes of the late Sir Nicholas Winton, who helped to organise Kinderstransport trains that saved more than 10,000 Jewish children from the Nazis. Sir Nicholas died on 1 July.
Join our commenting forum
Join thought-provoking conversations, follow other Independent readers and see their replies