Jewish woman made to move aeroplane seats by Ultra-orthodox man says rule is 'not in the Torah'
'It's no different than if a person of another religion has said: "I don't want to sit next to a Jew"'
Jess Staufenberg
Saturday 02 April 2016 11:06 Comments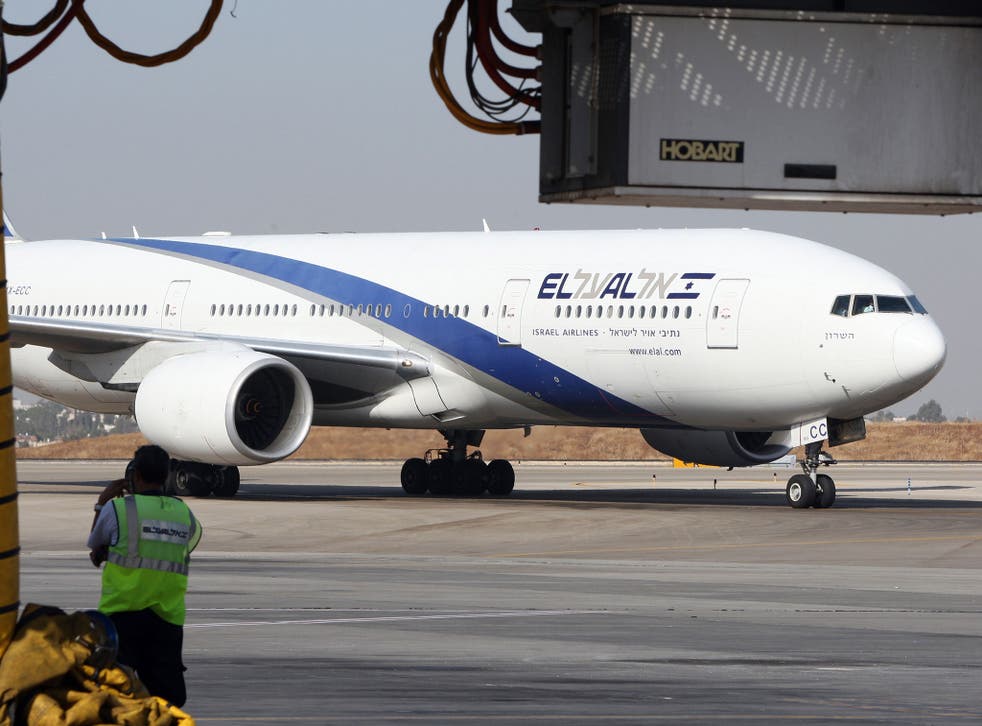 A Holocaust survivor who was told to move seats on a flight so an Ultra-orthodox Jewish man would not have to sit beside a woman has said the rule is "not in the Torah".
Renee Rabinowitz is now suing Israel's national airline for discrimination after being told to change seats after a strictly religious Jewish man requested not to sit next to her.
The 81-year-old retired lawyer said El Al airline would never have agreed to a non-Jewish person saying they did not want to sit next a Jew, and this was "no different".
"I don't believe El Al would move a person in those circumstances," Ms Rabinowitz told The Guardian.
Despite being allocated seats separated by a screen, the ultra-Orthodox man in question asked a male flight attendant to move the pensioner.
After being offered a "better seat" by the El Al flight attendant - which Ms Rabinowitz said clearly was not - she guessed her neighbour had requested the change and confronted him directly.
In particular she said that the Torah does not require opposite sexes to sit separately.
"He started to tell me it was forbidden by The Torah. I interrupted him to say the Torah says nothing about a man sitting next to a woman," said Ms Rabinowitz.
"He conceded I was right, but said there was a general principle that a person should not put himself in a dangerous situation."
The Torah is known to feature important female prophets and to emphasise that God is neither male nor female. While it does refer to men as "the master of woman", this refers to their relationship in marriage.
Similar advice is found in both the Bible and the Qu'ran.
Ms Rabinowitz is being backed by the Israel Religious Action Centre, a pressure group which has already won a court case to end gender segregation on Israel's public transport.
Since her case was made public, almost 7,500 emails have been sent to El Al objecting to requests that women passengers change seats.
A statement by El Al said: "In the cabin, the attendants receive different and varied requests and they try to assist as much as possible, the goal being to have the plane take off on time and for all the passengers to arrive at their destination as scheduled."
Register for free to continue reading
Registration is a free and easy way to support our truly independent journalism
By registering, you will also enjoy limited access to Premium articles, exclusive newsletters, commenting, and virtual events with our leading journalists
Already have an account? sign in
Register for free to continue reading
Registration is a free and easy way to support our truly independent journalism
By registering, you will also enjoy limited access to Premium articles, exclusive newsletters, commenting, and virtual events with our leading journalists
Already have an account? sign in
Join our new commenting forum
Join thought-provoking conversations, follow other Independent readers and see their replies