Israel-Gaza crisis: Jimmy Carter calls for recognising 'terrorist group' Hamas as a legitimate 'political actor'
The 39th President, who was in office from 1977 to 1981, expressed his wishes for the Palestinian group to be re-defined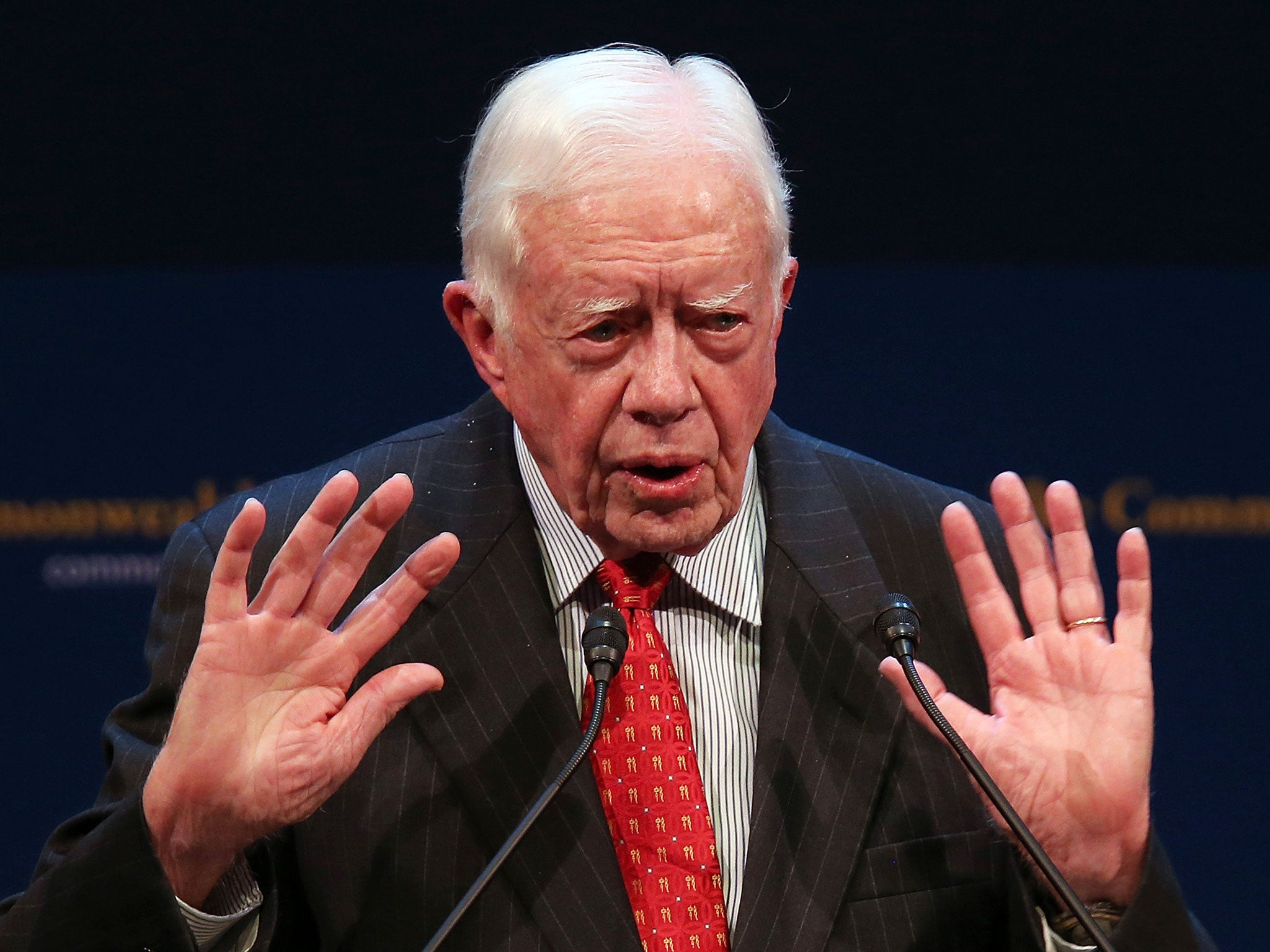 Jimmy Carter, the former president of the United States, has called on Western powers to recognise Hamas as a legitimate "political actor".
The 39th President said that the Palestinian group, which America defines as a terrorist organisation, cannot be "wished away" in an article he co-wrote with the former Irish president Mary Robinson for Foreign Policy magazine.
"There is no humane or legal justification for the way the Israeli Defence Forces are conducting this war," Carter and Robinson wrote.
"Hamas cannot be wished away, nor will it co-operate in its own demise," they continued.
"Only by recognising its legitimacy as a political actor — one that represents a substantial portion of the Palestinian people — can the West begin to provide the right incentives for Hamas to lay down its weapons."
Published at the start of the 72-hour ceasefire, which momentarily halted four weeks of conflict between Israel and the Hamas-governed Gaza on on Tuesday, the article goes on to accuse the Israeli government of failing to achieve peace in the region by disallowing Hamas and the Palestinian Authority to form a unity government.
The famous on Israel-Gaza
Show all 21
They suggest that the Israeli government should also partially lift the blockade on Gaza to allow government workers to be paid there.
However, they are heavily critical of both the IDF and Hamas for the overwhelming number of civilian deaths that have occurred.
The death toll in Gaza has risen to over 1,834 Palestinians since the IDF began its military campaign "Protective Edge" on 8 July.
More than a quarter of Gaza's 1.8 million residents have been displaced and as many as 3,000 Palestinian homes are said to have been destroyed or damaged.
Meanwhile, Israel has lost 64 soldiers in combat and three civilians to Palestinian cross-border rocket and mortar fire that has emptied many of its southern villages.
Both sides have since agreed to a 72-hour ceasefire brokered by Egypt.
Carter, who played a strong part in brokering the Camp David Accords peace treaty between Israel and Egypt in 1978, has been heavily – and publicly – critical of Israel's policies over Gaza in recent years.