John Cantlie: British journalist appears in new Isis propaganda video
The photojournalist is shown interviewing an Isis member on last month's attacks on the offices of satirical magazine Charlie Hebdo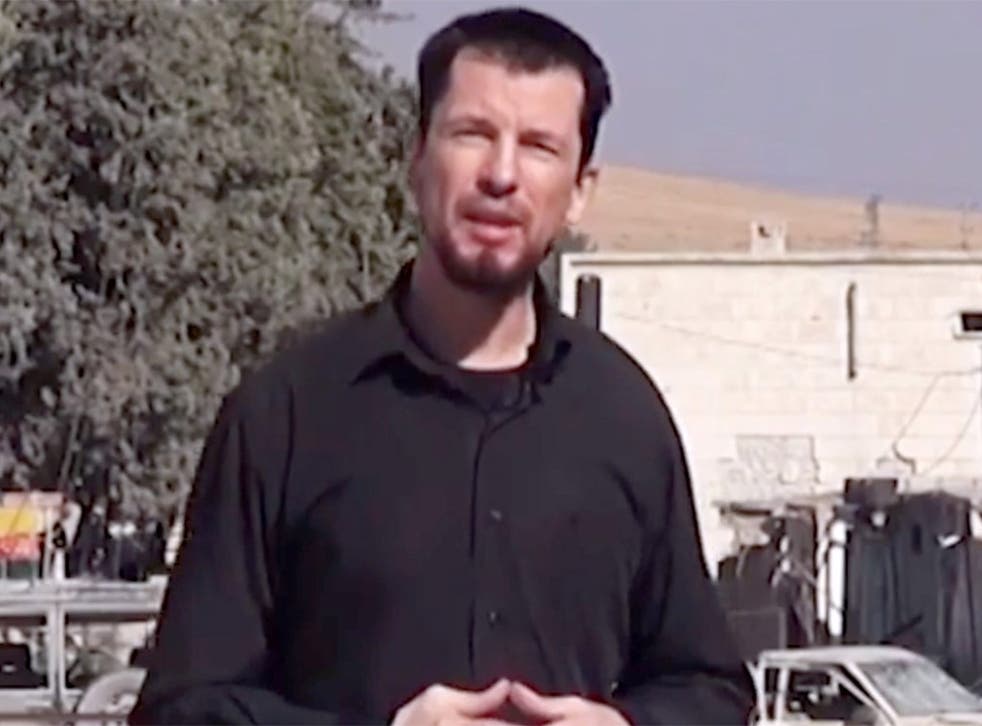 British journalist John Cantlie has appeared in a new Isis propaganda video, in which an Isis member calls on Muslims to carry out more attacks in France.
Mr Cantlie has been held captive for more two years by Isis militants, and has featured in a range of videos, including a series called "Lend Me Your Ears."
The photojournalist is shown interviewing an Isis member on last month's attacks on the offices of satirical magazine Charlie Hebdo, and a Kosher supermarket in Paris.
Speaking in French, the man says: "The three attacks only made us happy."
In pictures: The rise of Isis

Show all 74
Addressing other Muslims living in France, he urges them to carry out further "lone wolf" strikes, The Telegraph Reported.
The footage also shows Mr Cantlie describe the "advance and stretch" of Isis, which calls itself the Islamic State, as "remarkable and breathtaking".
Describing how bombings by the Syrian Army and the US air force have huge "smashed to rubble" swathes of Aleppo, he goes to on show the city is apparently functioning well under Isis rule.
Discussing education, Mr Cantlie tells viewers how children are learning to recite the Koran, and "with any luck they will form the mujahideen [jihadi] for the next generation in this region."
As he spots a drone flying above the city, the highly-polished film then cuts to the apparent aftermath of an airstrike, but Mr Cantlie explains that the "Islamic State fire brigade" are on the scene.
Mr Cantlie, is later shown sitting in a Sharia court, where compares the system's "remarkably simple" laws with "the laws of democratic countries which change to fit every circumstance or to fit every different week."
The video is the second documentary-style video in the "Inside…" series, following videos from Kobane, Syria, and Mosul, Iraq.
His family have repeatedly called on Isis to set him free, with Cantlie's father Paul, 80, sending a message to Isis appealing for his son's freedom. He died shortly afterwards.
Jessica Cantlie, his sister, has previously appealed for "direct contact" with the extremist militants holding him.
Since Isis claimed swathes of Syria and Iraq last summer, it has posted videos show the deaths of four Western hostages.
UK aid workers Alan Henning and David Haines and American journalists James Foley and Steven Sotloff were beheaded on camera by the jihadi organisation.
Most recently, a film appeared online in which Jordanian pilot 26-year-old Moaz al Kasasbeh is seen being burned to death.
In response, Jordanian fighters have carried out three consecutive days of bombing raids on Isis positions.