Joseph's Tomb arson attack: Jewish and Christian holy site in West Bank 'set on fire by Palestinians'
'The IDF will take all measures to bring the perpetrators of this despicable act to justice'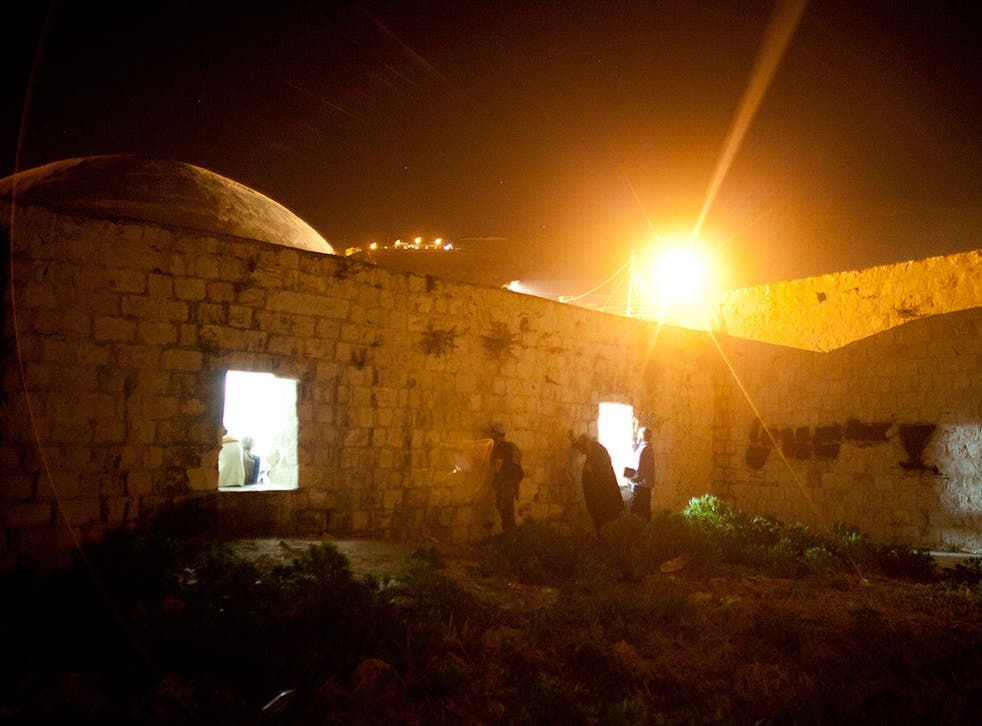 A group of Palestinians have set fire to the Joseph's Tomb compound in Nablus, West Bank, according to local reports.
Palestinian forces managed to disperse the crowd from the site and extinguish the flames reportedly caused by Molotov cocktails, according to Haaretz.
The tomb is a Jewish and Christian holy site and is believed to contain the remains of the biblical figure Joseph.
No injuries have been reported but the site's women's section has been damaged, according to The Times of Israel.
The Israeli–Palestinian conflict intensifies

Show all 10
Members of the Israel Defense Forces (IDF) were also present at the scene of the attack.
The IDF said in a statement: "We view this incident with gravity and strongly condemn any attack on holy sites. We will find and arrest those who set the fire."
The Times of Israel reported that Palestinian officials and the IDF said they would repair the damage caused to the tomb.
Lieutenant Colonel Peter Lerner, an IDF spokesman, said: "The burning and desecration of Joseph's Tomb last night is a blatant violation and contradiction of the basic value of freedom and worship."
"The IDF will take all measures to bring the perpetrators of this despicable act to justice, restore the site to its previous condition and ensure that the freedom of worship returns to Joseph's Tomb," said Mr Lerner.
State of Palestine: Massive clashes erupt near Gaza-Israel border
The attack came as Islamist group Hamas called for "rallies of anger and confrontations" in all West Bank cities on Friday.
Register for free to continue reading
Registration is a free and easy way to support our truly independent journalism
By registering, you will also enjoy limited access to Premium articles, exclusive newsletters, commenting, and virtual events with our leading journalists
Already have an account? sign in