Journalist Paul Conroy 'in good spirits' after Syria rescue
Press Association
Tuesday 28 February 2012 18:16 Comments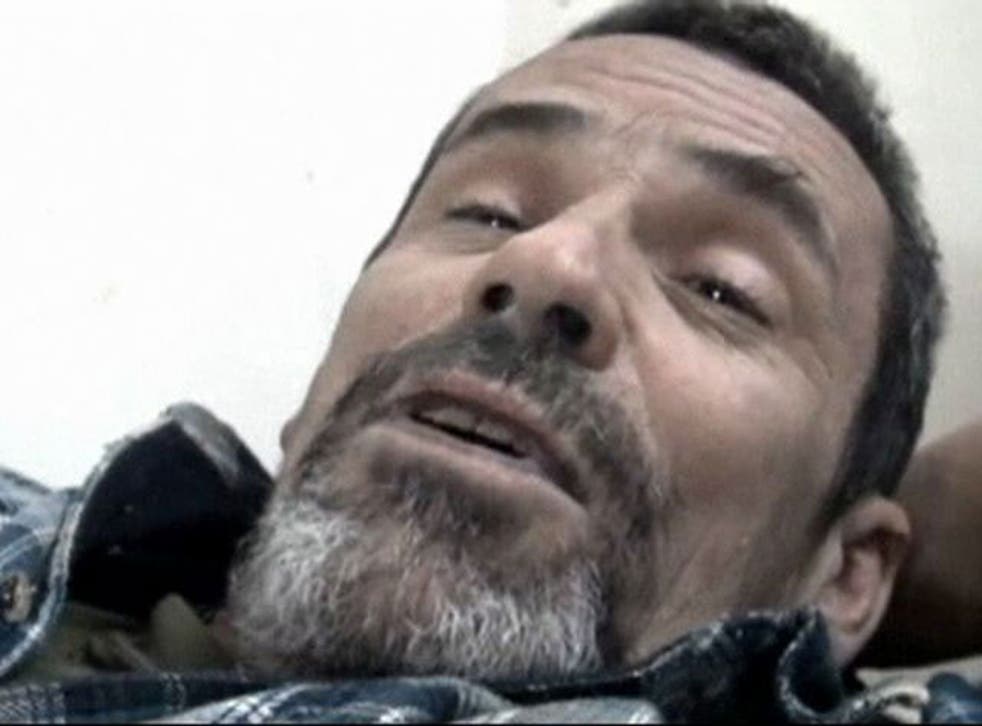 British journalist Paul Conroy was "in good spirits" today after escaping from the besieged Syrian city of Homs.
The photographer was injured last week in the attack which killed Sunday Times war correspondent Marie Colvin and French photojournalist Remi Ochlik.
Mr Conroy, 47, from Totnes, Devon, suffered three large wounds to his leg when the media centre where the journalists were working was shelled by Syrian government forces on February 22.
The freelance photographer and film-maker was smuggled out of Homs by Syrian rebels and whisked across the border to Lebanon.
His wife, Kate, said in a statement issued through News International, publishers of The Sunday Times: "I have spoken to Paul and he sounded in good spirits. The family are overjoyed and relieved that he is safe and look forward to getting him home."
Mr Conroy's father, Les, added: "We're all very relieved and happy that Paul's out."
Opposition group Local Co-ordination Committees (LCC) and activist group Avaaz told the Associated Press Mr Conroy was smuggled out of Homs in an operation involving a team of 35Syrian army defectors.
Avaaz said three rebels were killed in government shelling while trying to help Mr Conroy through the neighbourhood and 10 others were killed trying to bring in aid while the journalist was on his way out.
Homs, a stronghold of the Syrian opposition, has become a symbol of the 11-month uprising against the country's president Bashar Assad.
The British Ambassador to Lebanon, Tom Fletcher, told his Twitter followers his consulate was "looking after" Mr Conroy.
He added: "Paul's experience a chilling testimony to what families in Homs experiencing. Need renewed focus on humanitarian support & end to violence."
Ms Colvin, 56, was killed after defying an order from her editor to leave the city because she wanted to finish "one more story", her mother Rosemarie has said.
Mrs Colvin also told the BBC Radio 4 Today programme she could not rest "with my daughter's remains in that country".
The Foreign Office said "all the necessary work" was being done to bring the journalist's body home.
Speaking in the House of Commons, Foreign Secretary William Hague said he was "horrified" at the ongoing bloodshed Syria - but stopped short of threatening force to stop the violence and topple President Bashar al-Assad
"I pay tribute to journalists who ensure that the world is aware of the crimes that are now being committed, something that we are determined to document and seek justice for," he added.
"Too many people have already lost their lives in Homs and elsewhere in Syria, and we again urge the Syrian regime to ensure an end to the violence against civilians and access for humanitarian agencies."
UN political chief B. Lynn Pascoe told the Security Council today there are "credible" reports that more than 100 civilians are dying in the country each day.
Register for free to continue reading
Registration is a free and easy way to support our truly independent journalism
By registering, you will also enjoy limited access to Premium articles, exclusive newsletters, commenting, and virtual events with our leading journalists
Already have an account? sign in
Join our new commenting forum
Join thought-provoking conversations, follow other Independent readers and see their replies