Khashoggi murder: Saudi agent talked about hiding journalist's remains before his killing, prosecutors say
Information about the conversation led Turkish investigators to search two villas in northwestern Turkey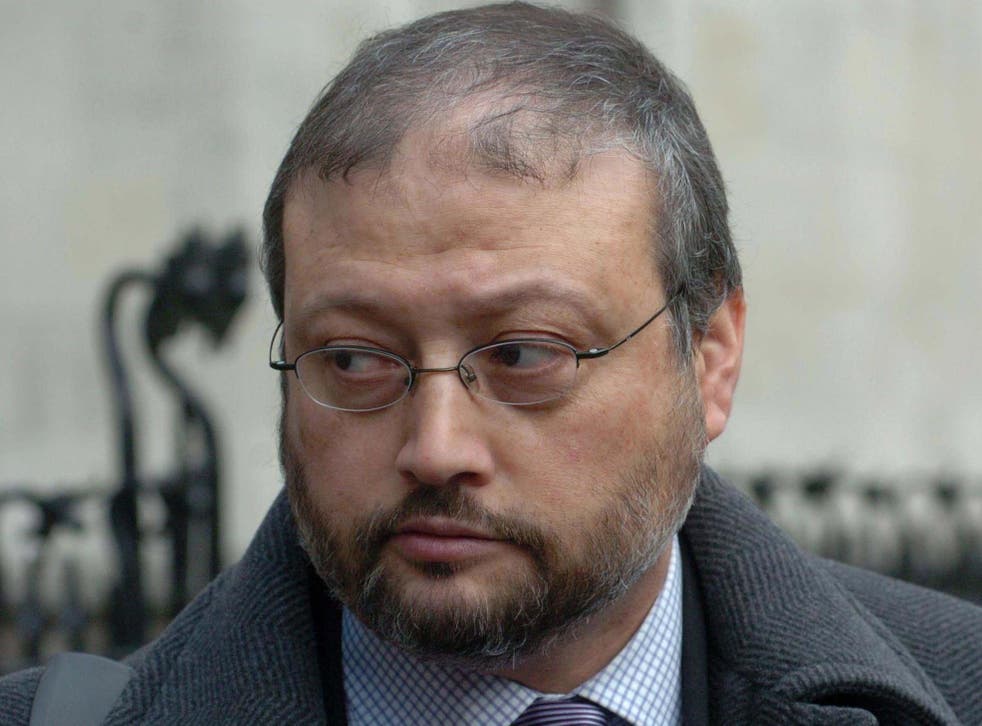 A Saudi agent involved in the death of journalist Jamal Khashoggi had discussed concealing Khashoggi's dismembered remains during a telephone call the day before the killing, Turkish prosecutors said Monday.
During a telephone discussion on 1 October between the agent, Mansour Othman Abbahussain, and a Saudi businessman who owns a villa in Turkey, "the conversation was regarding what would be done to destroy/hide the body of the killed journalist" after it was dismembered, a prosecutor's statement said.
Khashoggi, a Washington Post contributor who had written columns critical of current Saudi leaders, was killed inside the Saudi Consulate in Istanbul on 2 October by members of a 15-man team that had been sent to Turkey from Saudi Arabia, according to Turkish and Saudi prosecutors. His remains have not been recovered.
The phone discussion, if confirmed, bolsters Turkey's repeated assertions that Khashoggi's killing had been planned. Saudi prosecutors say that the agents had orders only to persuade or force Khashoggi to return to Saudi Arabia and that they killed the journalist during a struggle in the consulate.
Information about the phone call led Turkish investigators to search two villas in northwestern Turkey early Monday, including one owned by the Saudi businessman who allegedly spoke with the agent, according to Turkey's state-run Anadolu news agency.
The businessman was not in Turkey when Khashoggi was killed and has not visited the country since, the news agency said. In addition to the search of the villas, security agents, using sniffer dogs and drones, drained a well in the yard of one of the houses. It was not clear whether the search, in Yalova province, turned up any evidence.
World news in pictures

Show all 50
Turkey's steady release of investigative details has kept Saudi Arabia's leaders on the defensive and forced a belated Saudi admission that its agents were responsible for Khashoggi's death. The investigation has focused attention on the policies of Crown Prince Mohammed bin Salman, Saudi Arabia's de facto ruler, who has imprisoned rivals, clerics and independent political activists at home.
To counter the negative publicity, Mohammed embarked on a tour of Arab states last week, visiting closely allied leaders in the Bahrain, Egypt and the United Arab Emirates. He was scheduled to visit Tunisia on Tuesday.
Activists and journalists who protested Mohammed's visit in the Tunisian capital on Monday displayed a banner of the crown prince holding a chain saw – a reference to Khashoggi's dismemberment, Bloomberg News reported.
The Washington Post
Register for free to continue reading
Registration is a free and easy way to support our truly independent journalism
By registering, you will also enjoy limited access to Premium articles, exclusive newsletters, commenting, and virtual events with our leading journalists
Already have an account? sign in
Register for free to continue reading
Registration is a free and easy way to support our truly independent journalism
By registering, you will also enjoy limited access to Premium articles, exclusive newsletters, commenting, and virtual events with our leading journalists
Already have an account? sign in
Join our new commenting forum
Join thought-provoking conversations, follow other Independent readers and see their replies