Khorasan: US officials warn Syrian terror group may be bigger threat than Isis
The group is believed to be headed by senior al-Qaeda operative, and close associate of Bin Laden, Muhsin al-Fadhli
Rose Troup Buchanan
Monday 22 September 2014 12:25 Comments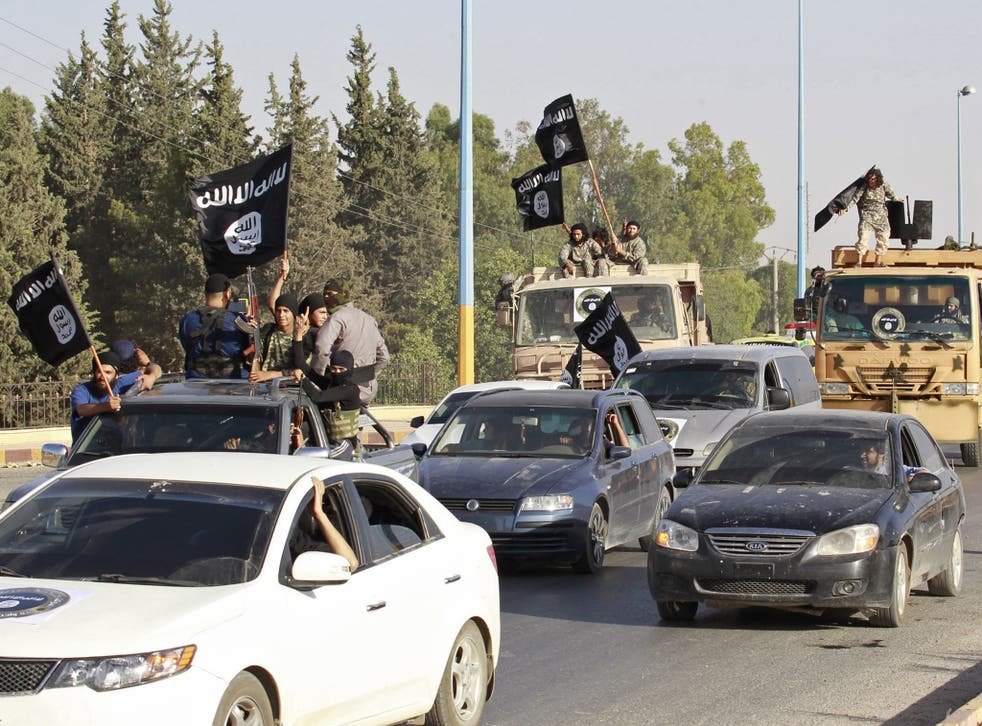 A shadowy group of extremists with links to Al-Qaeda is as big a threat as the Islamic State and just as likely to launch a terror attack against Western targets, US intelligence officials have warned.
The Khorasan is led by a former Al-Qaeda commander and officials have warned that the group's expertise in making bombs coupled with the presence of jihadist fighters with Western passports in its ranks make it a significant threat to homeland security.
James Clapper, the US Director of national intelligence, said: "In terms of threat to the homeland, Khorasan may pose as much of a danger as the Islamic State."
According to the New York Times, the group is described by several intelligence, law enforcement and military officials as being made up of al-Qaeda operatives from across the Middle East, South Asia and north Africa.
The man thought to lead the group, Muhsin al-Fadhli, was involved in the 11 September terror attacks and was one of Osama bin Laden's top commanders. Beyond that, little is known about the group.
Last week, CBS reported that at least two dozen US airports were subjected to enhanced security screenings over fears that Khorasan were targeting the airline industry by recruiting Western fighters to carry bombs back into the country.
Timeline: The emergence of Isis

Show all 40
According to CBS, they were built by experts trained by al-Qaeda bomb-maker Ibrahim al-Asiri.
John U.S. Deputy National Security Advisor for Homeland Security and Counterterrorism John Brennan said al-Asiri was a "very dangerous individual" earlier this year.
According to former deputy director of the CIA Mike Morrell this is what makes the group dangerous.
"That is very worrisome because that brings together two pieces of a potential plot in the West," Morell told CBS This Morning. "It brings together Western fighters who have gone to Syria to fight - so capable of carrying out operations in the West - with this bomb technology that Asiri brings to the table. You put those things together, you have a serious threat."
An Foreign Office spokesperson said they did not comment on intelligence matters.
Register for free to continue reading
Registration is a free and easy way to support our truly independent journalism
By registering, you will also enjoy limited access to Premium articles, exclusive newsletters, commenting, and virtual events with our leading journalists
Already have an account? sign in
Join our new commenting forum
Join thought-provoking conversations, follow other Independent readers and see their replies