Turkey is deliberately 'unleashing' Isis terrorists into Europe, says Jordan's King Abdullah
'The fact that terrorists are going to Europe is part of Turkish policy'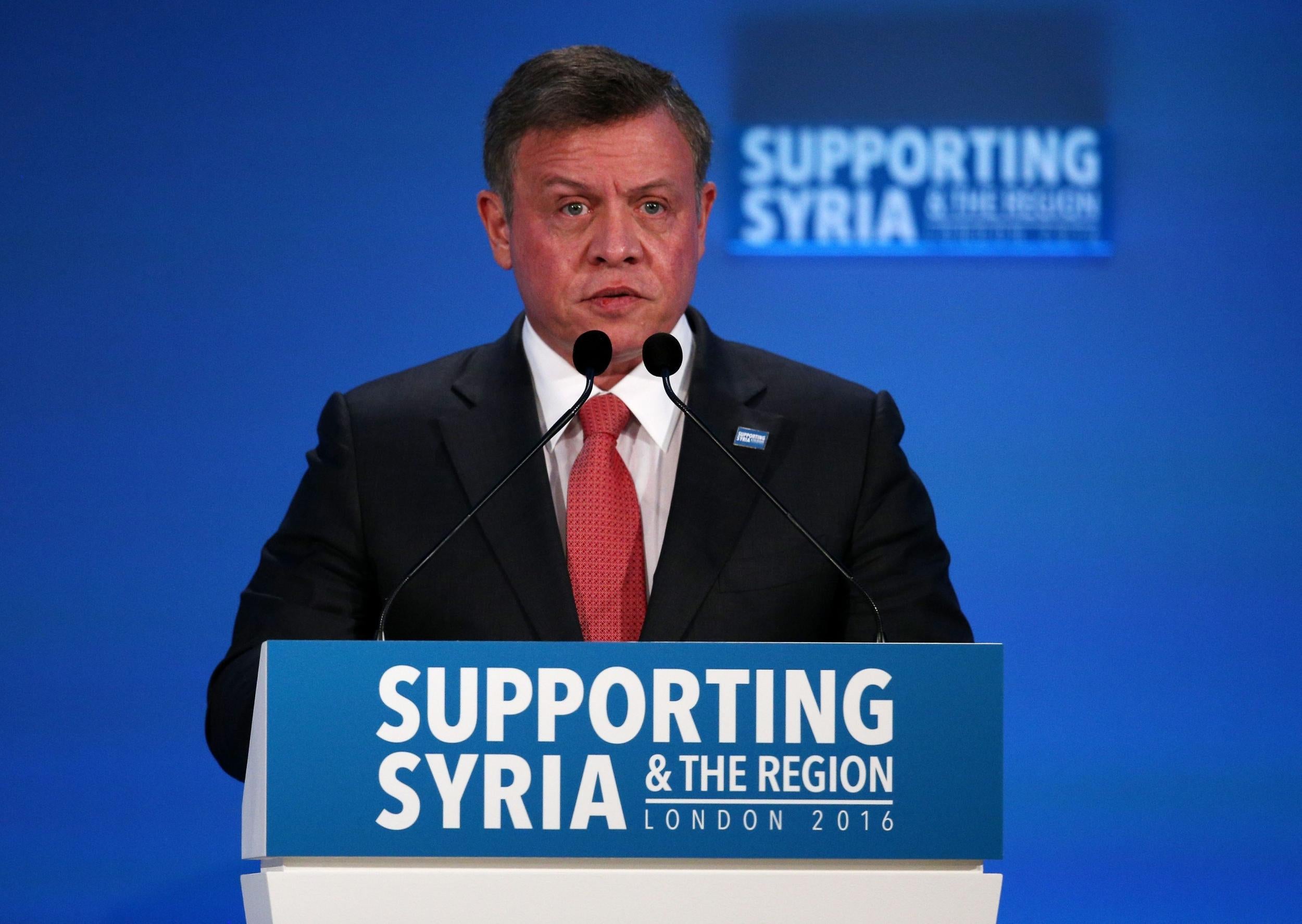 Turkey is exporting Isis-linked terrorists to Europe, according to King Abdullah of Jordan.
The monarch's remarks came in a meeting with members of the US Congress, in which he said that Islamist militants were being "manufactured in Turkey" and "unleashed" into Europe.
He also used the debriefing, held after a cancelled rendezvous with US President Barack Obama, to remind the US politicians of Turkey's alleged complicity in buying Isis oil.
Refugee crisis - in pictures
Show all 27
"The fact that terrorists are going to Europe is part of Turkish policy," said King Abdullah. "Turkey keeps on getting a slap on the hand, but they are let off the hook."
Arguing that the autocratic Turkish President Tayyip Erdoğan believes in a "radical Islamic solution to the region", King Abdullah said.
"Turkey sought a religious solution to Syria, while we are looking at moderate elements in the south and Jordan pushed for a third option that would not allow a religious option."
The meeting was held on 11 January, but details of the King's opinions have only just been leaked by Middle East Eye.
Turkey takes journalists' trial behind closed doors
Although Turkey and Jordan are officially allies, the refugee crisis has heightened tensions between the two nations. King Abdullah is understood to have been angered by the EU's generous offer of cash and diplomatic ties in return for Turkey limiting the onward flow of refugees into the continent.
At roughly 75 million, Turkey's population is over ten times that of Jordan's, meaning the Arab nation is hosting a proportionately greater number of refugees.
Speaking to politicians including John McCain and Paul Ryan, King Abdullah also claimed that Jordanian special forces with "some balls" were involved in covert operations in Syria.
Though the presence of Jordanian soldiers could not be confirmed, the nation has certainly been involved in training opposition fighters, espionage, providing weapons and ammunition and a limited number of air strikes.
But if their role in the conflict increases, they are likely to come into further friction with other key players in the region, particularly Turkey and Russia. In his debriefing with the American politicians, the Jordanian monarch described a tense stand-off between Turkish, Israeli and Russian war planes.
Join our commenting forum
Join thought-provoking conversations, follow other Independent readers and see their replies