Kurdish female suicide bomber attacks Isis in fight for Kobani
Arin Mirkan blew herself up among Isis militants as Kurds fight to keep hold of key Syrian town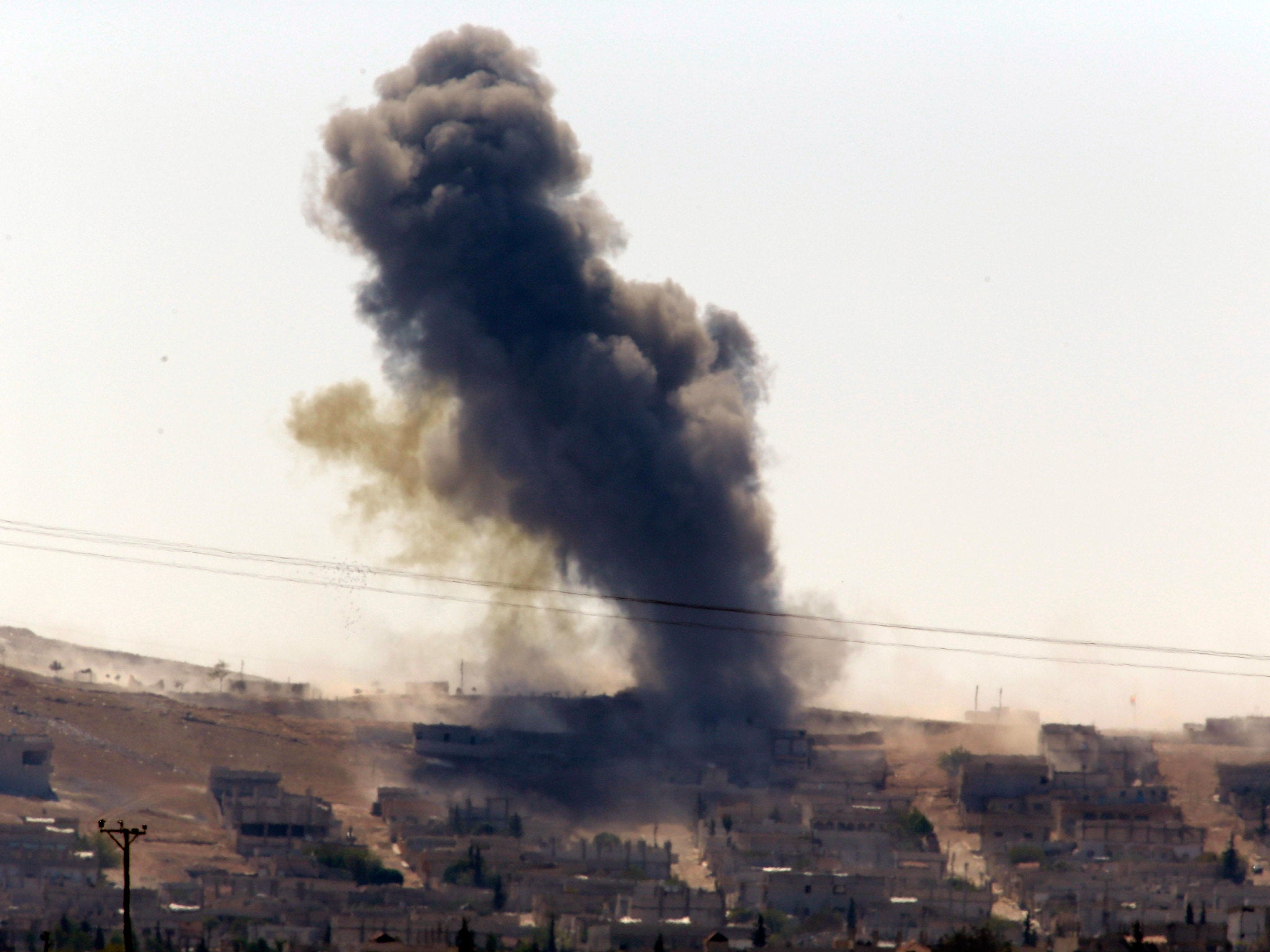 A female Kurdish suicide bomber killed herself when attacking Isis militants on Sunday night as fighters strived to defend the key Syrian town of Kobani.
The woman, who is reportedly a commander in the Kurdish People's Protection Unit, known as the YPG, broke into an Isis (also known as Islamic State) bastion on the eastern outskirts of Kobani and clashed with militants before detonating herself with a grenade, a monitoring group said on Sunday.
The attack was made during heavy clashes on Sunday, in which the town was pummelled by mortar fire from Isis militants.
Rami Abdurrahman, founder and director of the Syria Observatory for Human Rights, told the Independent that he "cannot confirm the exact number" of Isis militants killed by her specific attack, but 27 Isis fighters are understood to have died in Sunday's clashes.
Kurdish fighters attempting to hold Kobani, which is mainly populated by Kurds, are calling for ammunition and heavy weapons to aid their fight, as they say the US' air-strikes have done little to stave off Isis' advance.
"Air strikes alone are really not enough to defeat Isis in Kobani," Idris Nassan, a senior spokesman for the Kurdish fighters, told the Guardian. "They are besieging the city on three sides, and fighter jets simply cannot hit each and every Isis fighter on the ground."
Isis fighters in Kobani (2014): Civilians flee as militants enter Syria-Turkey border
Show all 22
"Each time a jet approaches, they leave their open positions, they scatter and hide. What we really need is ground support. We need heavy weapons and ammunition in order to fend them off and defeat them," he said.
The militant's assault on the town and its surrounding villages has lasted for weeks, forcing some 160,000 people to flee across the frontier in one of the biggest single exoduses of Syria's civil war.
Additional reporting by AP
Join our commenting forum
Join thought-provoking conversations, follow other Independent readers and see their replies