Kurdish Iranian protesters torch hotel after woman dies allegedly 'fleeing rape' from security guard
Reports of events remain limited
Rose Troup Buchanan Comments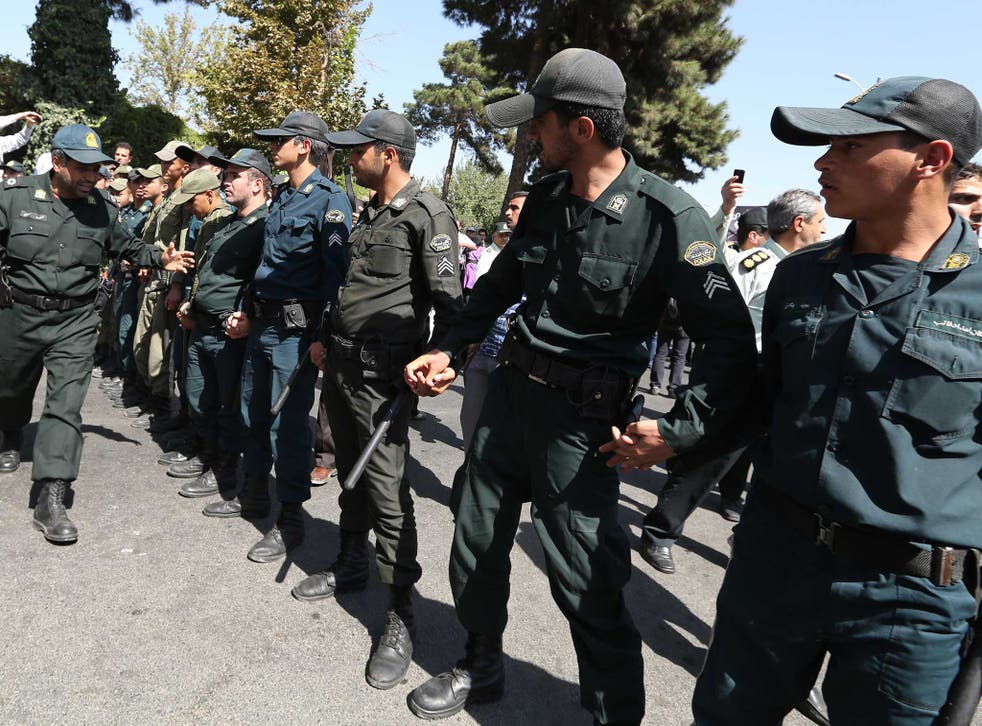 Hundreds of Kurds torched a hotel and took to the streets of a northern Iranian city after a Kurdish hospitality worker died in allegedly suspicious circumstances.
Farinaz Khosrawani, 25, fell from the fourth floor of the Tara Hotel in Mahabad, an ethnically Kurdish city of 280,000 in the north-west of Iran.
Increasingly angry demonstrators squared up to police forces earlier today on the motorway in front of the torched Tara Hotel, demanding a quick prosecution of the unidentified guard.
Photos of the hotel on fire, as well as images of dozens of people throwing rocks at security forces were reportedly shown to Al Jazeera, but were also appearing on social media sites.
The protesters claim local authorities failed to properly investigate Ms Khosrawani's death, alleging she died after the hotel's guard attempted to rape her and she fled by trying to jump out of the building.
Mahabad's police chief has denied this and a claim that the security guard – who is in police custody – has links to Iranian security agencies, Al Jazeera reported.
"The people must wait until the investigation results are out to find out the reason behind Khosrawani's death," Jaafar Katani, Muhabat mayor, told Iranian news site Rudaw.
A family member told the newspaper that they were awaiting the results of the investigation – but their pronouncement appears to have done little to calm tensions in the city.
Register for free to continue reading
Registration is a free and easy way to support our truly independent journalism
By registering, you will also enjoy limited access to Premium articles, exclusive newsletters, commenting, and virtual events with our leading journalists
Already have an account? sign in
Join our new commenting forum
Join thought-provoking conversations, follow other Independent readers and see their replies