Kuwait Airways drops New York to London route after being criticised for refusing to take Israeli passengers
The airline says it was only complying with Kuwaiti laws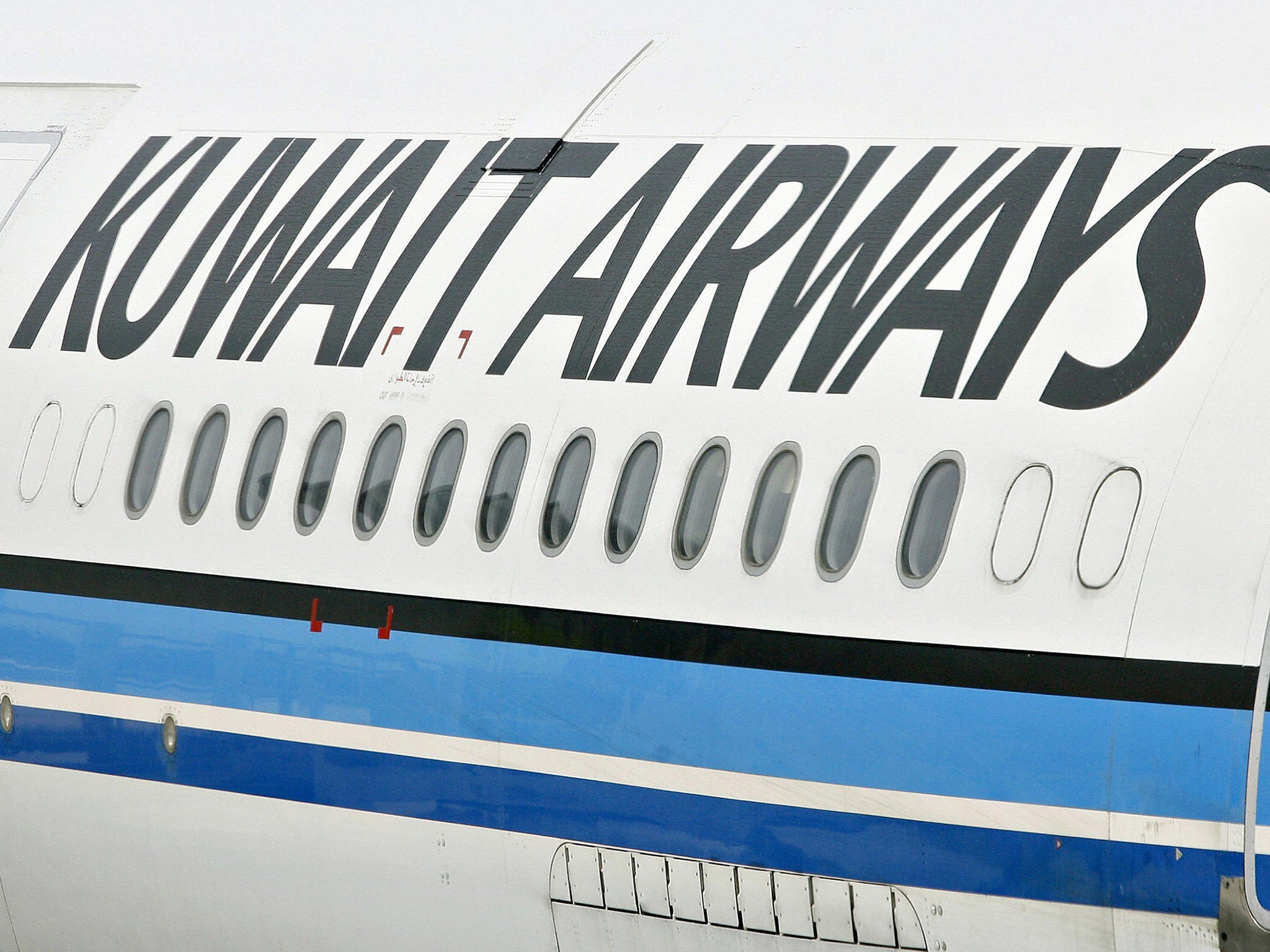 Kuwait Airways has reportedly stopped making flights between New York and London - so they don't break the law by selling tickets to Israelis.
The airline made the decision after the US Department of Transport (DOT) declared it had broken the law for refusing to sell a ticket to Eldad Gatt, an Israeli citizen, in 2013.
Mr Gatt had wanted to fly to London Heathrow from New York's JFK airport.
His lawyer, Jeffrey Lovitky told USA Today: "It is unfortunate that Kuwait Airways has decided to suspend its service, instead of accepting Israeli citizens as passengers.
"This demonstrates Kuwait's stubborn refusal to give up its boycott of Israeli citizens."
On 29 October, the DOT told Kuwait Airways to "cease and desist from refusing to transport Israeli citizens between the US and any third country where they are allowed to disembark."
World news in pictures
Show all 50
The airline has said that refusing to sell Mr Gatt a ticket was in accordance with Kuwaiti Law that prohibits its citizens entering "into an agreement, personally or indirectly, with entities or persons residing in Israel, or with Israeli citizenship", according to USA Today.
In a petition against the DOT filed to the Federal Court of Appeals in Washington DC – Kuwait Airlines claimed it was not discriminatory because it will sell a ticket to anyone regardless of their faith, race or birth country as long as they hold a passport recognised by Kuwait.
Israeli passports are treated as invalid by 16 different countries including Kuwait, Iran, Pakistan and Bangladesh.
Due to this secondary Kuwaiti law, the legal dispute in the United States only concerns flights that do not land in Kuwait. The airline had been threatened by the DOT for all their other flights to the States could be blocked unless it changed its policy.
As Kuwait Airways has not withdrawn its lawsuit against the department – it could still resume the NY-LON route if it is successful.
The Independent has contact Kuwait Airlines for comment.
Join our commenting forum
Join thought-provoking conversations, follow other Independent readers and see their replies