Saudi Arabia executions: Kuwait joins Bahrain, Sudan and UAE in severing ties to Iran in wake of attack on embassy
Kuwait's state-run news agency said attack on Saudi officials was a 'flagrant breach of international agreements'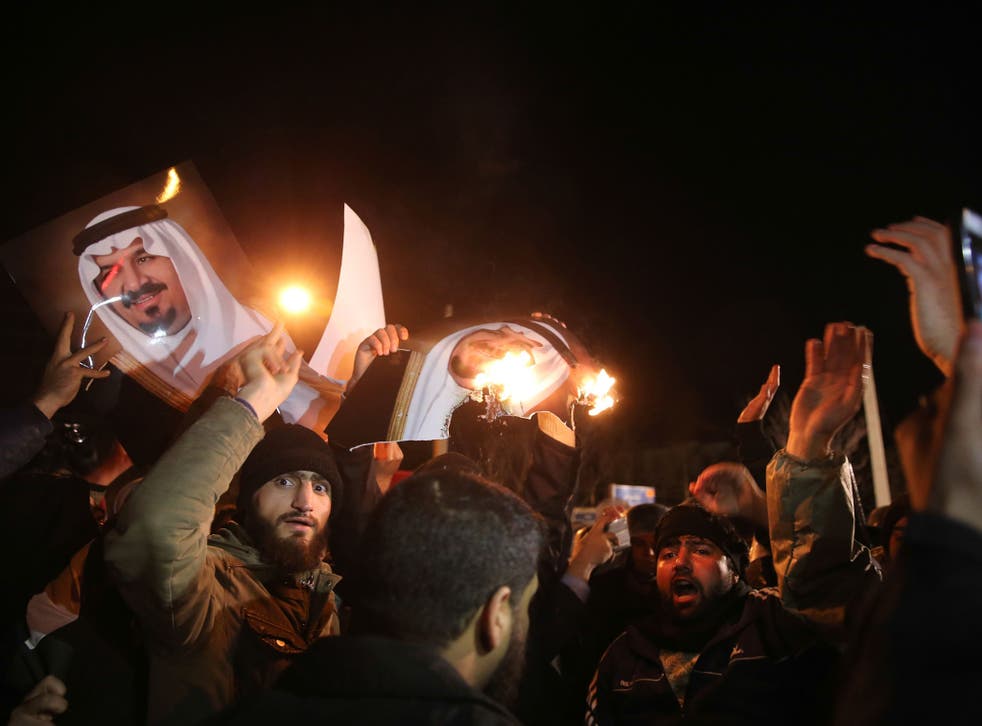 Kuwait has joined other Arab nations in recalling its ambassador to Iran over attacks on Saudi Arabian diplomatic missions in the Islamic Republic, amid rising regional tension following the execution of the prominent Shia cleric Sheikh al-Nimr Nimr.
Sudan and the island kingdom of Bahrain said on Monday they would sever ties with Iran, as Saudi Arabia did late Sunday. The United Arab Emirates announced it would downgrade ties to Tehran to the level of the charge d'affaires, while other nations issued statements criticising Iran.
The official state-run news agency in Kuwait cited the foreign ministry as saying the attacks on the Saudi kingdom's officials represented a "flagrant breach of international agreements and norms and a grave violation of Iran's international commitments for the security of diplomatic missions and the safety of diplomats."
Without elaborating the news agency announced that Kuwait would recall its ambassador in the Islamic Republic. It was not immediately clear how the Kuwait-Iran diplomatic ties would be affected by the move.
The United Nations Security Council has also condemned the attacks on the Saudi diplomats that saw protestors ransack offices and set them on fire. A statement from the 15-member body made no mention, however, of the 47 executions in the Saudi kingdom on Saturday for "terrorism" offences.
Among the 47 people beheaded and shot was Sheikh Nimr, a prominent Shia cleric and Arab Spring activist whose supporters say was wrongly convicted of "terror" offences and seeking "foreign meddling" as Saudi authorities continue to quash dissent.
10 examples of Saudi Arabia's human rights abuses

Show all 10
His death on Saturday sparked demonstrations around the world, with a group storming the Saudi embassy in Tehran the following day, smashing windows and furniture before setting it on fire, while angry protesters tore down a flag at the Saudi consulate in the city of Mashhad.
Outside the Middle East, world governments including France, China and the US have issued calls for calm and a return to diplomacy. Moscow has offered itself as a mediator between the main players, citing its success in bringing Saudi Arabia and Iran to the negotiating table over Syria.
Additional reporting by Press Association
Register for free to continue reading
Registration is a free and easy way to support our truly independent journalism
By registering, you will also enjoy limited access to Premium articles, exclusive newsletters, commenting, and virtual events with our leading journalists
Already have an account? sign in
Register for free to continue reading
Registration is a free and easy way to support our truly independent journalism
By registering, you will also enjoy limited access to Premium articles, exclusive newsletters, commenting, and virtual events with our leading journalists
Already have an account? sign in
Join our new commenting forum
Join thought-provoking conversations, follow other Independent readers and see their replies