'A perfect storm': Lebanon warns of coronavirus surge after Beirut port explosion as healthcare system on its knees
Exclusive: Country's health minister says 'great danger' crisis will deepen after four key hospitals destroyed in blast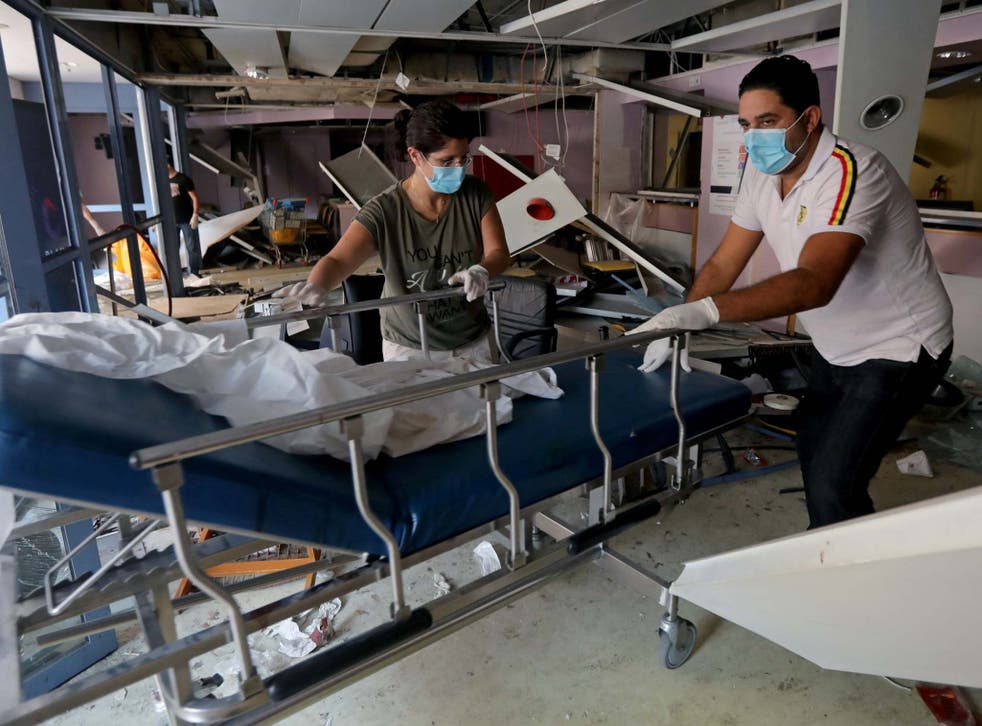 Lebanon faces a "dangerous" surge in coronavirus cases that will overwhelm its battered healthcare system, the country's health minister warned after Tuesday's explosion in Beirut destroyed medical supply depots at the port, as well four key hospitals.
The country was in the middle of a second lockdown due to a spike in Covid-19 infections when the blast struck killing 145 people and injuring 5,000 more.
In the aftermath of the disaster the health ministry on Thursday announced 255 new coronavirus cases, a record daily high.
Register for free to continue reading
Registration is a free and easy way to support our truly independent journalism
By registering, you will also enjoy limited access to Premium articles, exclusive newsletters, commenting, and virtual events with our leading journalists
Already have an account? sign in
Join our new commenting forum
Join thought-provoking conversations, follow other Independent readers and see their replies