Interview
How migrant workers have become victims of 'modern slavery' in Lebanon
Sponsorship system is blamed for widespread abuse of migrant domestic workers, writes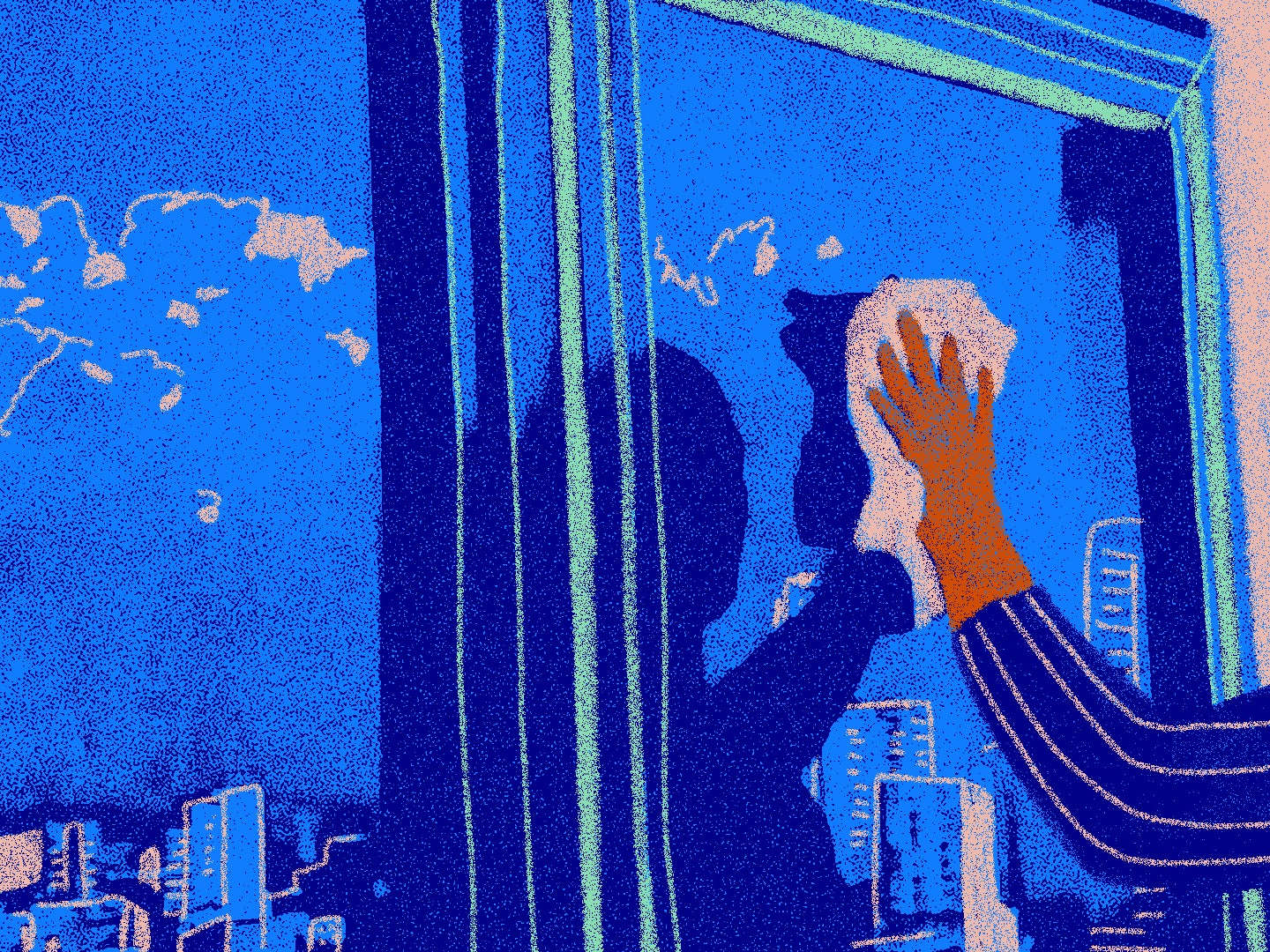 For decades, migrant domestic workers in Lebanon have complained of rampant abuse at the hands of their employers. Stories of unpaid wages, being locked into the homes where they work, of violence and sexual assault are all commonplace.
The underlying cause of these abuses has been known for just as long: the kafala (sponsorship) system – labour rules that tie the legal residency of migrant domestic workers to their employers.
Rights groups say the system, common across the Middle East, creates a vast power imbalance between the worker and the employer, which facilitates abuse. Despite years of efforts by activists and campaigners, it has proven remarkably resilient in Lebanon.
But the country's new labour minister – an internationally renowned lawyer with no background in politics – has vowed to change that. In an exclusive interview with The Independent, Camille Abousleiman details plans to introduce changes to the current system, which he likens to "modern-day slavery".
"It needs to change. It's not an acceptable system for the 21st century," Abousleiman, who took up the role in February, tells The Independent.
"It's a form of modern slavery, in its extreme. There are two things: what the rules are, and the application. Today, for instance, it is forbidden to withhold someone's passport, but it's being done. So it's not the system, it's more in the application of the system," he adds.
There are an estimated 250,000 migrant domestic workers in Lebanon, most of them from Ethiopia, the Philippines, Bangladesh and Sri Lanka.
The majority are from impoverished backgrounds and work in private households to send money back home to their families. When they arrive in Lebanon, many find themselves trapped in exploitative conditions from which they are unable to escape.
Abousleiman, who left a senior role at a prestigious global law firm in London to join Lebanon's new government, said making changes to the kafala system was "a matter of basic human rights".
In his first few months in charge, he has asked the most active NGOs working on the issue to form a committee and give "practical recommendations" on what should change. He is working on plans to set up a 24/7 hotline for migrant domestic workers to report abuse (a hotline already exists, but rarely works). He is also planning to tackle rule-breaking recruitment agencies, which often ignore reports of abuse or are responsible for it themselves.
"I will have some resistance but I don't care, I want to do the right thing. They need to be educated about the rights of their workers," he says.
The minister's plans have been cautiously welcomed by campaigners, but previous attempts to fix the kafala system have had little impact – committees, draft laws and other piecemeal measures have not gone far enough.
Calls for reform have been given an added urgency by the release of a major new report from Amnesty International last week on the abuse of migrant workers in Lebanon.
A months-long investigation by the rights group found that the "inherently abusive" migration sponsorship system was to blame for "significant and consistent patterns of abuse" of women domestic workers, including human trafficking, withholding salary, physical and verbal abuse, restrictions on freedom of movement and deprivation of food.
"Underlining the power imbalance between employers and migrant domestic workers, many said they were particularly subjected to such abuse when they tried to challenge their employers," the report says.
Despite the high levels of abuse, many migrant domestic workers fear going to the police. Because the kafala system links a worker's legal status to their employer, simply escaping from an abusive employer can put them at risk of detention.
The 42-page report takes its place alongside a body of research by NGOs and rights groups, dating back years, which makes for startling reading.
A 2016 study by the International Labour Organisation (ILO) found that 22.5 per cent of employers always or sometimes locked workers inside their homes. The ILO said the actual number may be much higher due to the stigma of admitting to the practice. The same study found that 18 per cent of those employers believed they were legally entitled to do so.
Taken together, these conditions have led to an alarming rate of suicides among migrant domestic workers. A 2017 report by The New Humanitarian, citing official Lebanese government figures, found that an average of two domestic workers were dying every week. The figures included natural deaths, but suicides and deaths from botched escape attempts – often workers who jump from balconies of apartments where they work – are common. This month alone there have been three suicides and one attempted suicide.
"The most concerning thing for me is the spate of suicides," says Abousleiman. "I've organised a task force to try to address this issue. I want to do something with the embassies as well and some NGOs to get to the root of the problem."
Abousleiman says his job will require taking on vested interests in a country where he has not been a permanent resident for nearly 40 years, but hopes his status as a political outsider and experience in international law may help him avoid the mistakes of his predecessors. The role of labour minister is his first job in politics, and he has no plans to seek another one.
"I think what I bring is a new perspective. When I come here it's not continuing the same system – I'm coming from England, in addition to being a lawyer with senior managerial responsibilities, in a law firm that plays a lot of attention to these things," he says.
In his previous role, Abousleiman was focused on corporate finance and international capital markets, but the firm – Dechert LLP ​– has worked on issues surrounding modern slavery.
The minister says he was given the benefit of a personal education from Miriam Gonzalez Durantez, an international lawyer and former fellow partner at the firm, who is married to the former deputy prime minister Nick Clegg.
"She was very vocal on modern slavery so I had the benefit of a private tutorship on that. I am completely familiar with the modern slavery concept. We as a firm were very active with this," he says.
In the wake of its report, Amnesty International launched a campaign calling for the kafala system to be abolished. Lebanon's Anti-Racism Movement, a campaign group active on the migrant domestic worker issue, has said it hopes for concrete steps from the new minister.
Qatar hopes to end kafala system in 2015
"We are encouraged by the recent comments from the Ministry of Labour on the rights of migrant domestic workers, and hope that this translates directly in policy and on-the-ground change," a representative tells The Independent.
The group also believes that the kafala system should be abolished, and has called for "true accountability for labour violations and other forms of violence".
But Abousleiman has so far stopped short of calling for its complete removal.
"I don't think I will come up with 100 per cent of what the NGOs want, because there are other constituencies that I have to consult. But my priority is the safety and wellbeing of the employee. Priorities have to change," he said.
"As I understand the kafala system, the main aspect of it is that there is a dependency on the employers' goodwill, and consent to change job. This we need to break, we need to change the approach. I have to give some weight to the fact that most employers are not rich people, and they have spent money, so I cannot come up with a system that penalises completely somebody who paid $4,000 [£3,100] to hire a domestic worker," he says.
Abousleiman says he will try to implement all the desired changes to the current system through the Ministry of Labour, to avoid getting bogged down in trying to pass laws. But he concedes that changing regulations is only part of the battle.
"It's not just a legal thing, it's a general outlook. Bad habits have developed over time in the population. There is right and wrong here and people's lives are at stake," he says.
"Most Lebanese are good, genuine and generous people, but you can't rely on someone's fundamental kindness and goodwill. That's not how legal relations are built. You have to have a system that protects the weak."
Join our commenting forum
Join thought-provoking conversations, follow other Independent readers and see their replies