Lebanon PM resigns after cabinet deadlock on security services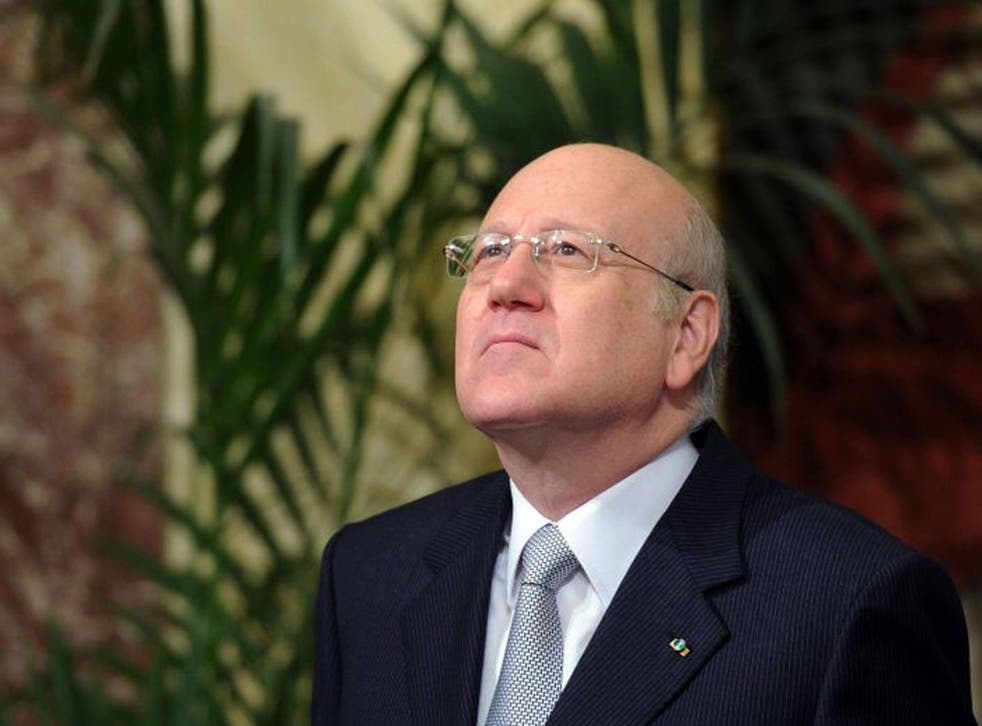 Lebanon's fragile peace was thrown into peril last night as the Prime Minister resigned amid sectarian political infighting over the country's electoral law and appointments in its security service.
The announcement by Najib Mikati comes as the civil war in neighbouring Syria exacerbates divisions in its smaller neighbour, where politics are deeply polarised by the conflict. As he called for a national dialogue to save the country from "regional fires" and "internal divisions", clashes had already broken out in the country's northern city of Tripoli.
Mr Mikati, a Sunni muslim, had been pushing for cabinet to extend the mandate of the head of the country's Internal Security Forces Maj Gen Ashraf Rifi, who is due to take compulsory retirement next month due to his age. The issue put him at odds with his cabinet, which is dominated by Shia Hezbollah lawmakers.
Legislation surrounding the country's forthcoming elections, scheduled in June, has also become contentious and polls are expected to be delayed. The backdrop to Mr Mikati's resignation is one of sharply escalating tension. The past week has posed the greatest threat to the country's stability since the 2006 war with Israel, according to the country's army chief. Syrian warplanes have bombed Lebanese territory while Sunni clerics have been attacked on the streets. Adding to strife is a burgeoning refugee population and public sector strikes.
Last night, a tenuous ceasefire in Mr Mikati's home city of Tripoli was shattered by rocket-propelled grenades and gunfire. Fighting between Alawite and Sunni neighbourhoods in the city has broken out sporadically since the beginning of the Syrian war and has claimed six lives this week.
Register for free to continue reading
Registration is a free and easy way to support our truly independent journalism
By registering, you will also enjoy limited access to Premium articles, exclusive newsletters, commenting, and virtual events with our leading journalists
Already have an account? sign in
Register for free to continue reading
Registration is a free and easy way to support our truly independent journalism
By registering, you will also enjoy limited access to Premium articles, exclusive newsletters, commenting, and virtual events with our leading journalists
Already have an account? sign in
Join our new commenting forum
Join thought-provoking conversations, follow other Independent readers and see their replies