Lebanese Prime Minister Saad Hariri is 'detained' in Saudi Arabia, says President Michel Aoun
Preisident's latest comments widely seen to up the ante in the Beirut-Riyadh stand off over the fate of newly-resigned prime minister
Wednesday 15 November 2017 12:37 GMT
Comments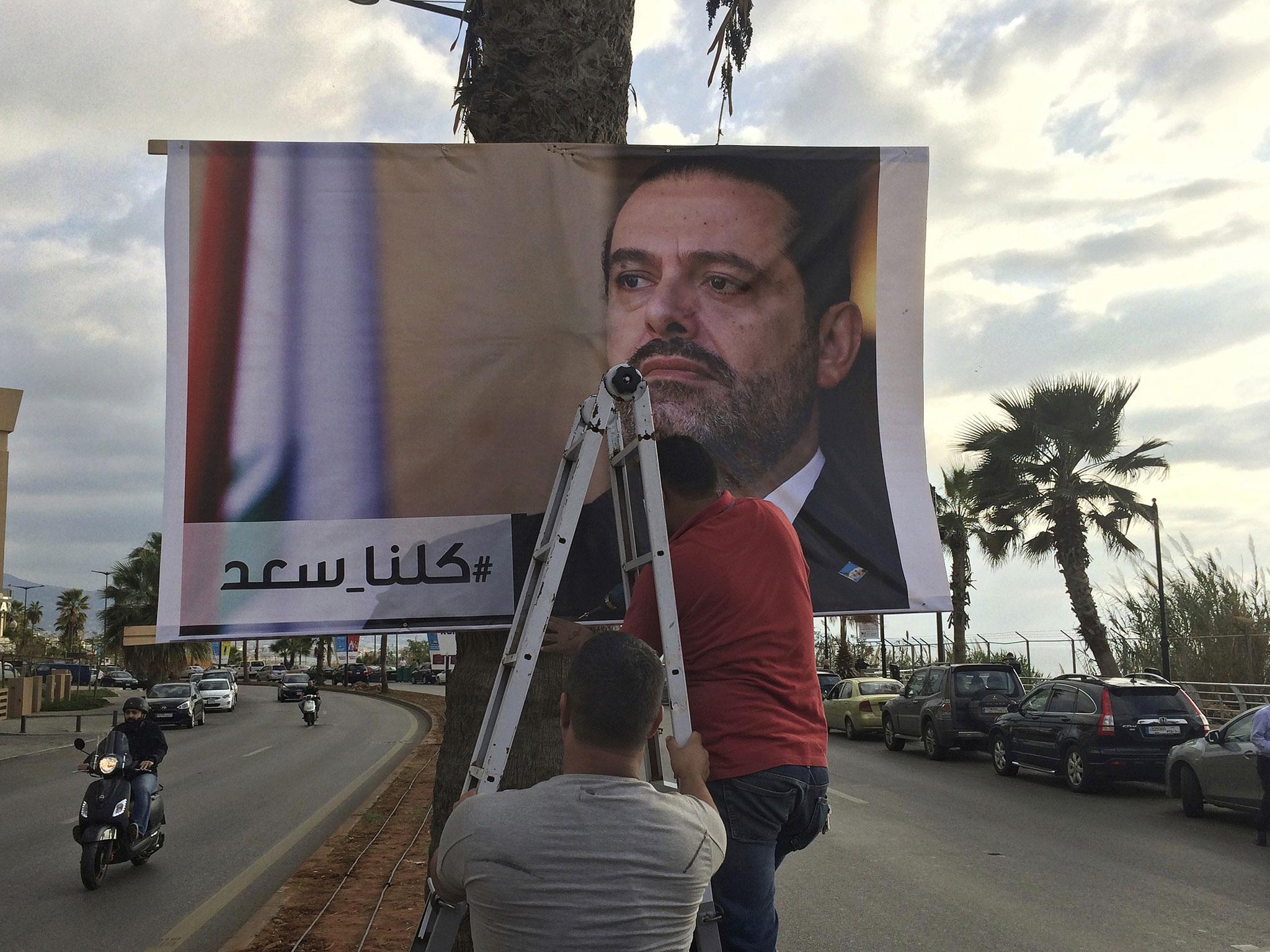 Lebanese President Michel Aoun has said that the country's prime minister, Saad al Hariri, is being detained in Saudi Arabia against his will - despite Mr Hariri's reassurances he will return home soon.
"Nothing justifies that Saad al Hariri has not returned to Lebanon in 12 days. We consider that he has been detained," President Aoun told reporters on Wednesday. The comments are his most direct criticism of Saudi Arabia in the crisis to date.
Mr Hariri resigned from his post in a speech from the Saudi capital Riyadh in a surprise announcement on 4 November, plunging Lebanon into its latest political problems.
Lebanese Prime Minister Saad Hariri resigns
He has remained in the Kingdom since, leading to speculation he is not operating of his own free will.
Mr Hariri's alleged detention breached the Vienna Convention, Mr Aoun said. The prime minister - whose resignation Mr Aoun has not accepted - must return for the state to function, he added.
Mr Aoun's comments are widely seen to be upping the ante in the Beirut-Riyadh stand off.
The prime minister himself has given one interview to Lebanon's Future TV since his shock resignation. It did little to assuage Lebanese fears that the move was orchestrated by authorities in Riyadh, who fund Mr Hariri's Future Movement party as a bulwark against the Iran-backed Hezbollah in Lebanon's parliament.
In a tweet from his personal account on Tuesday, Mr Hariri asked everyone to "chill" and said he would return to Beirut "in a couple of days".
His decision to resign was ostensibly triggered by fears of assassination - the fate which befell his father, the much more popular prime minister Rafic Hariri, in 2005 - and a protest against Hezbollah's growing power both at home and over the border, where it is fighting in Syria's civil war.
Many observers, however, believe Riyadh had grown impatient with the prime minister's inability to contain Hezbollah, and seeks to derail the coalition government.
Robert Fisk: Lebanon in limbo: a nation haunted by the murder of Rafiq Hariri
Show all 3
Speaking from Paris, Lebanon's foreign minister said he hoped to resolve the "ambiguous" situation with Saudi Arabia.
"We hope Lebanon doesn't have to resort to international law," Gibran Bassil said from a European tour designed to rally international support for Lebanon's stability.
Mr Bassil spoke after a meeting with French President Emmanuel Macron.
France, Lebanon's onetime colonial ruler, is seeking to play a mediating role in the crisis. Mr Macron paid a surprise visit to Saudi Arabia last week and French Foreign Minister Jean-Yves Le Drian is due to arrive in Riyadh on Wednesday.
Join our commenting forum
Join thought-provoking conversations, follow other Independent readers and see their replies