Letter from UK Muslims calling for Alan Henning release will be translated
Oliver Wright
Thursday 18 September 2014 20:18 Comments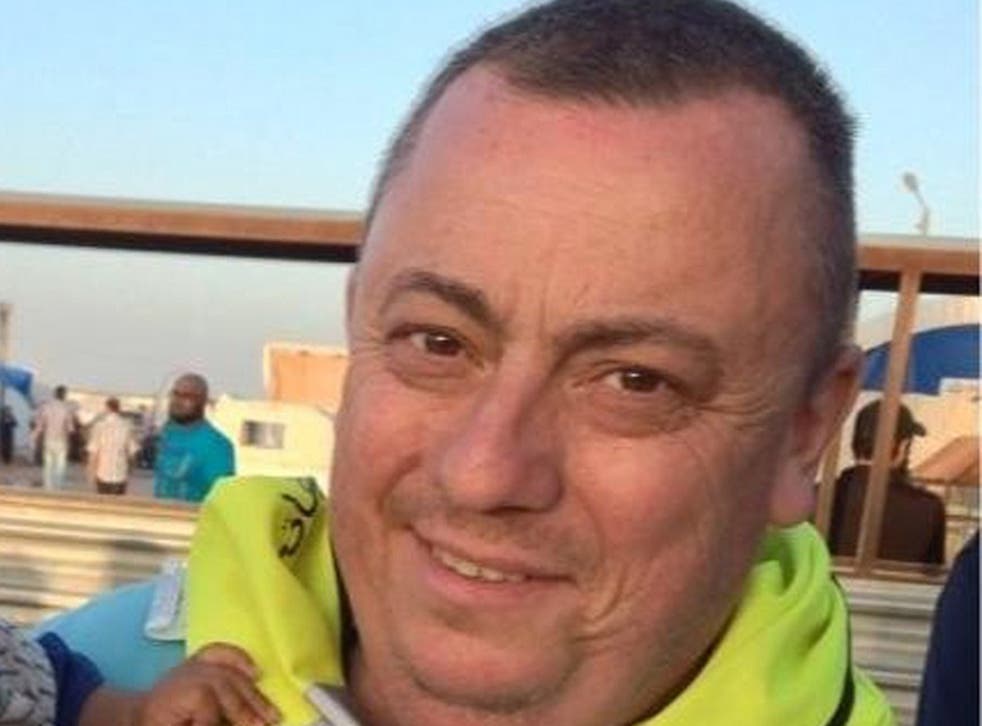 A letter from more than a hundred UK Muslim leaders calling for Alan Henning to be released by his Isis kidnappers is to be translated into Arabic and read by a leading imam in an online video as the campaign grows.
The Independent published the joint statement yesterday. It was signed by dozens of Imams from across the UK as well as community leaders and other prominent Muslims. Links to the letter reached over a million people on Twitter and its message was reported across international media outlets.
Now in an attempt to ensure that the views of UK Muslims are disseminated across the Middle East, those behind the letter are planning to translate it and use social media to circulate it internationally.
Until now it has been Isis, rather than the moderate Muslim groups that oppose it, that has been most adept at using sites such as Twitter to propagate its message both in English and Arabic.
The joint statement was signed by dozens of Imams from across the UK, as well as community leaders and other prominent Muslims. It has also been passed on to Mr Henning's family.
Timeline: The emergence of Isis

Show all 40
Among signatories are representatives of all strands of Islam: from Shia to Sunni to Salafi, Sufi and Deobandi.
The Muslim Council of Britain – an umbrella body with more than 500 affiliated national, regional and local organisations including mosques, charities and schools – is also a signatory.
It pleads with those holding the British hostage to accept that he was in Syria to help civilians and to see the errors of their ways.
"In Islam, concern for fellow humans and the duty to help everyone is a religious obligation," they wrote.
"Anyone undertaking a humanitarian act is paving his or her way to receive help from heaven. In contrast, the senseless kidnapping and despicable threats to Mr Henning cannot be justified anywhere in the Quran.
The letter came as a senior Home Office adviser told the BBC that there was a growing threat of violence from far-right extremists to Muslims in the UK in the wake of the Isis activities. The anonymous expert said by putting an emphasis on the "global jihadist agenda" the Government was ignoring the growth of the far-right at home.
He told BBC Radio 4's Today: "A lot of the emphasis is put on the global jihadist agenda, which is fine, and it needs to be, but I really feel the repercussions of some of that in terms of the far-right can't be ignored. I wouldn't want to get to the point where something happens and we look back and think, 'actually we should have addressed that as well'."
Labour's former communities secretary, Hazel Blears, said the Government needs to better support the Muslim majority which condemns extremism.
She called on ministers to beef up the anti-extremism Prevent scheme and added that efforts should be made to work with more young Muslims.
#notinmyname: Muslims speak out
Sadiq Khan MP @SadiqKhan
Standing shoulder to shoulder with those calling for the release of #AlanHenning #NotInMyName
Aizat Amdan @MuhdAizatAmdan
Free Alan Henning. May Allah protect you. #NotInMyName
Akeela Ahmed @AkeelaAhmed
#NotInMyName I signed because I am a human being first AND because I want others to know what IS do is not in my faith.
Darshna Soni @darshnasoni
If they are true Muslims the kidnappers must release Alan Henning now" Letter from British Muslims: #NotInMyName
Register for free to continue reading
Registration is a free and easy way to support our truly independent journalism
By registering, you will also enjoy limited access to Premium articles, exclusive newsletters, commenting, and virtual events with our leading journalists
Already have an account? sign in
Join our new commenting forum
Join thought-provoking conversations, follow other Independent readers and see their replies