Shipwreck kills up to 150 people off the coast of Libya
A further 150 were rescued and are being returned to Libya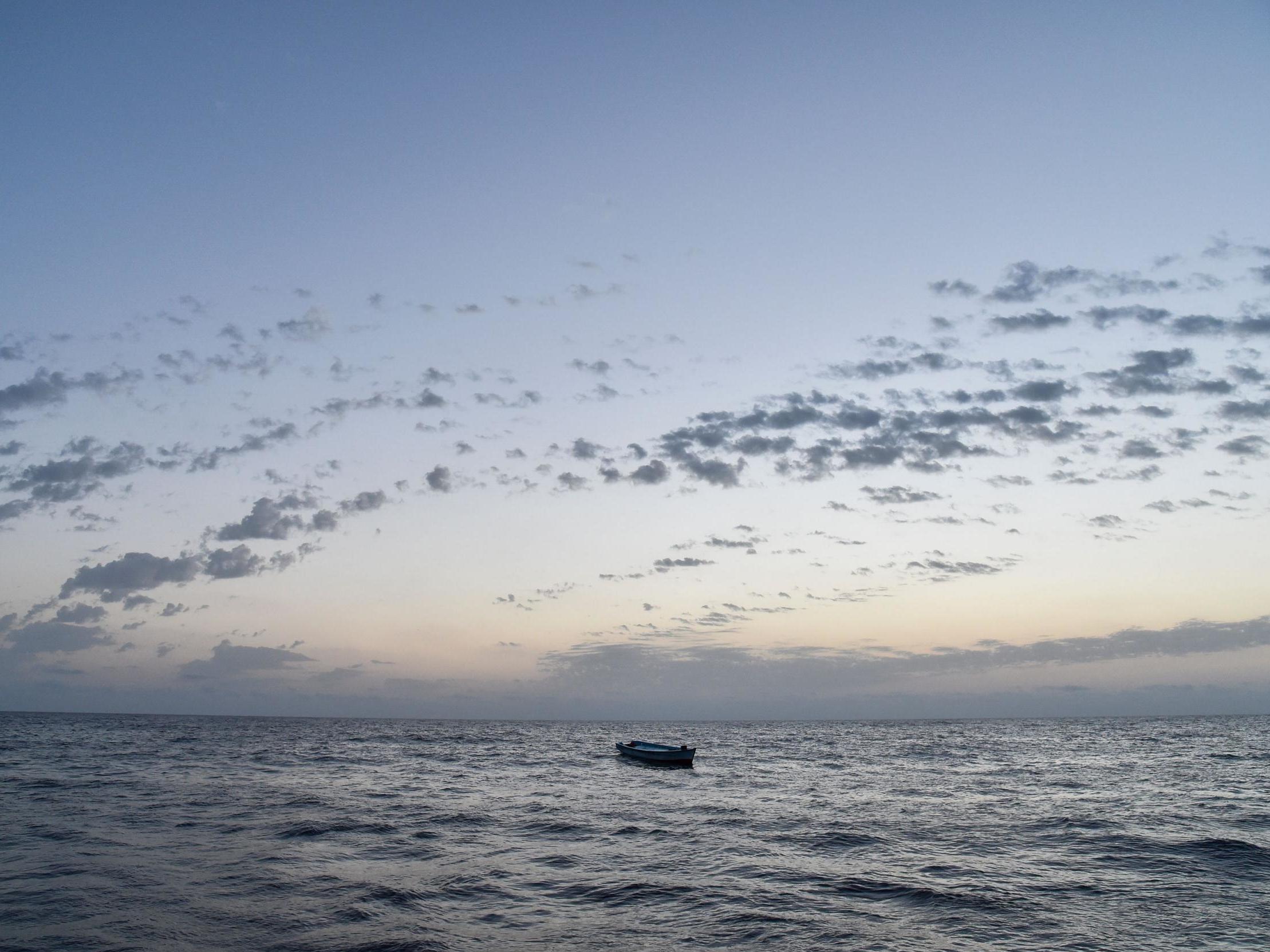 Up to 150 people have died in a large shipwreck off the coast of Libya, according to the UN's refugee agency.
A further 150 were rescued by coastguards and local fishers and are being returned to Libya, UNHCR added.
A top UN official described the shipwreck as "the worst Mediterranean tragedy" so far this year.
The ship left from Al Khoms, a town 120km east of Tripoli.
The Mediterranean sea is a dangerous route for refugees trying to reach Europe. In 2018, over 2,000 people died attempting to make that journey.
World news in pictures
Show all 50
Libya is a hub for refugees, many of whom try to reach Europe in unseaworthy boats.
UNHCR and other UN agencies have repeatedly called for survivors not to be returned to Libya, a conflict zone where rescued migrants and refugees are routinely jailed in inhumane conditions.
Sam Turner, Medecins Sans Frontieres' (MSF) head of mission Libya and search and rescue operations, said: "The horrific news of a major shipwreck today only continues to highlight the extremely high human cost of the current situation in Libya and of the lack of rescue capacity in the central Mediterranean.
"Over 100 people are missing, many feared drowned, according to the first accounts of survivors treated by MSF teams in Libya. The survivors were rescued by fishermen and returned to Khoms. Eyewitness accounts of those involved in the rescue said there were at least 70 bodies in the water.
"Our teams provided medical care to two groups of survivors, respectively of 82 people and 53 people. We stabilised people with most urgent needs and referred seven people for life-saving hospital treatment. Patients are in shock and suffering from their nearly drowning (hypoxia and hypothermia)."
He added: "An urgent response to ensure search and rescue capacities at sea and provide safe evacuations to those attempting to flee Libya is needed to prevent further loss of life."
Support free-thinking journalism and attend Independent events
At least 80 migrants were killed in an airstrike on a detention centre outside of Tripoli earlier in July.
The UN refugee agency said 164 refugees have died travelling from Libya to Europe since the start of the year; fewer than in previous years.
But the UN said the journey is becoming more dangerous for those who attempt it, with one out of four perishing at sea before reaching Europe.
Join our commenting forum
Join thought-provoking conversations, follow other Independent readers and see their replies