Women in Libya 'banned from travelling abroad solo'
Military in east of country bar women under 60 from going overseas without male chaperones for 'security reasons'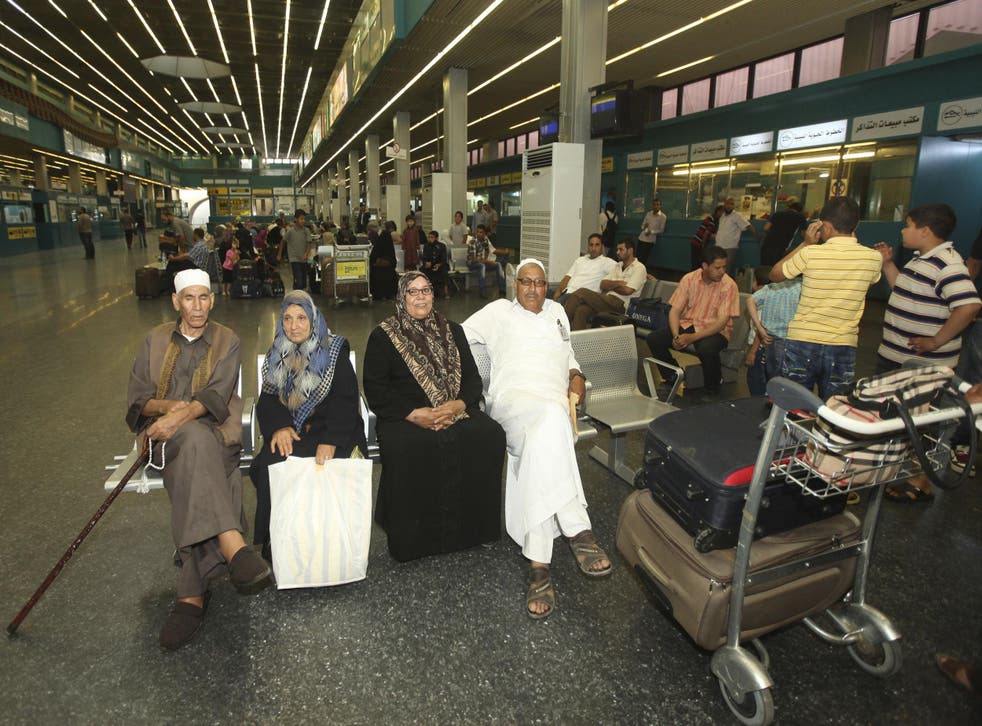 Women under the age of 60 resident in east Libya have been banned from travelling alone by military officials in charge of the area, it has emerged.
The decision made last week by local military ruler Abdel-Razek al-Nadhouri barring younger women from going abroad without a male guardian was made for national security rather than religious reasons, reports said.
Women who frequently travelled abroad for work claiming to represent civil society groups were being used as foreign intelligence services, Mr Nadhouri claimed in a televised interview on Thursday.
Libya: PM Sarraj open to talks with General Haftar
The decision - which a spokesperson for Mr Nadhouri confirmed - will apply to all passengers travelling over land, air and sea - has been met with widespread mockery.
"It is ridiculous that in 2017 we discuss if it is OK for women under 60 years to travel without a guardian male who might be 20," activist Imam Bugaighis tweeted.
A version of Enrique Iglesias' song 'Hero', with the lyrics changed to "I can be your mahram [guardian] baby," is being widely circulated on social media.
In pictures: Isis' Libyan stronghold of Sirte

Show all 10
Libya has been divided between two ruling authorities since the fall of Muammar Gaddafi in 2011 - the internationally recognised government in the capital, Tripoli, and an eastern government based in al-Beyda.
The new measure was not voted on by al-Beyda's parliament.
Airport authorities told the Associated Press the rule has not yet gone into effect, but local reports say it has been implemented at Labraq airport in the country's east.
The restriction is widely seen as highlighting tensions between the two separate governments.
Tripoli's politicians have sought to undermine the authority of General Khalifa Haftar's al-Beyda government, which has been fighting Isis and other jihadist militia forces since 2014.
Join our new commenting forum
Join thought-provoking conversations, follow other Independent readers and see their replies