Life as a woman under Isis: Document reveals for the first time what group really expects from female recruits living in Syria and Iraq
10,000 word manifesto undermines accounts by Western women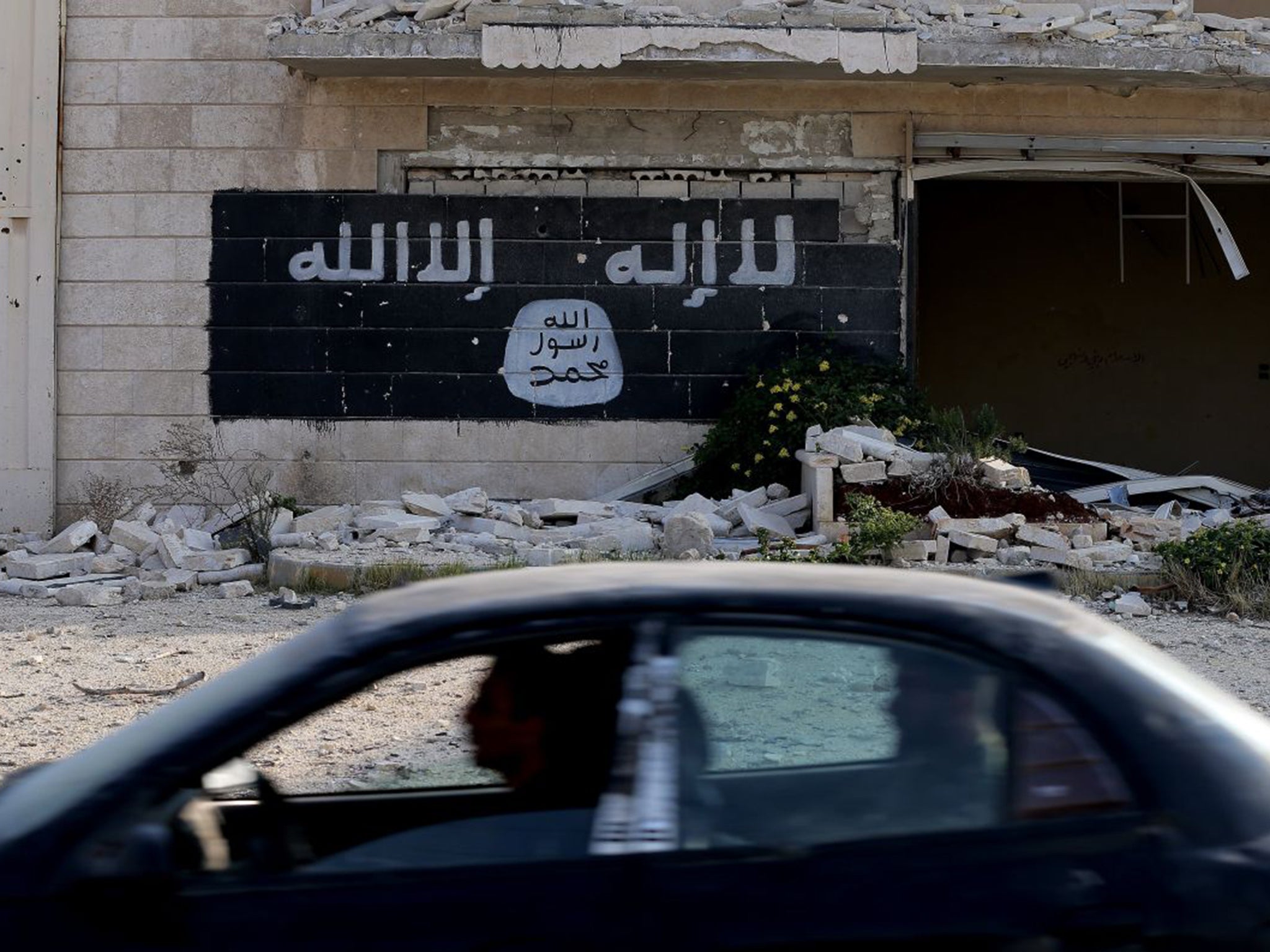 Isis has released a manifesto detailing the role of women in the jihadist group - stating it is "legitimate" for girls to be married to fighters at the age of nine and emphasising their role as wives, mothers and homemakers.
The 10,000-word manifesto, uploaded by the all-female Al-Khanssaa Brigade's media wing on to popular jihadist forums, existed only in Arabic until it was discovered and translated by Charlie Winter, a researcher on jihadism in Syria and Iraq at the counter extremism think-tank the Quilliam Foundation.
The guide is being treated as a more accurate representation of what is expected of women under the group's self-declared caliphate as it directly targets female recruits from Saudi Arabia and the Gulf instead of the West.
Western recruits have posted pictures of themselves posing with guns and a suicide belt, with one woman from south London living in Syria even boasting that she wanted to become the first female to behead a Western hostage.
But this latest piece of propaganda makes clear that accounts from young Western girls on social media, who exaggerate their roles in order to encourage others to come over, is not always a true reflection of what Isis believes life should be like.
Mr Winter told The Independent: "I think that Western women have a motive to recruit other Western women. This document has a motive –recruiting women from the Gulf. The reflection that it gives of an idealised position of women is at lot closer to the reality than what our British girls are saying, for example talking about joining police forces and training for battle.
Timeline: The emergence of Isis
Show all 40
"The document will be exaggerated and not a completely accurate reflection of what life is like, but what it does give us is a conceptual treatise of what life should be like and that's something that we haven't seen yet, at least not in English. Somebody will have made a decision not to circulate a manifesto like this in English because it contains uncomfortable ideas that may not sit well with the average Western girl looking to join the group."
In the recruitment manifesto, Arab women are encouraged to come to Syria and Iraq where they can live the "sedentary" lifestyle led by responsibilities in the home, which is their "divinely appointed right" in line with Shariah "and the methodology of life that was ordained by God".
Education should begin at the age of seven and continue no later than the age 15, according to the manifesto. Curriculum should focus largely on Islamic religious studies, Koranic Arabic and learning basic cooking, knitting and other skills, in order to prepare women for their role at the centre of the household.
It advises that there is no need for women to "flit here and there to get degrees and so on just so she can try to prove that her intelligence is greater than a man's."
In some cases, it says women can leave the family home to work as doctors or teachers, or for jihad "by appointment" if there are not enough men to defeat an enemy attack. However, any work can only take place three days a week and "must be appropriate for her and her abilities and not involve more than what she is able to endure, or what is difficult for her to achieve".
Mr Winter's analysis adds: "In a jihadist perversion of feminism, then, the importance of women is championed. She is deemed to play a central role.
"However, this is only insomuch as the jihadist ideology permits her. She may be important, but she faces myriad restrictions and an imposed piety that is punishable by hudud [fixed] punishments."
The manifesto also claims women in Saudi Arabia have suffered "barbarism and savagery", been forced into poverty, abused by the criminal justice system, and urges them to migrate to Isis strongholds.
This comparison between life in Saudi Arabia and under Isis is not new, according to Mr Winter. "Themes of injustice and of tyrannical rule are ever present in all jihadist literature," he said. "It's a way of recruiting people – it sends a very powerful message."
More worrying is the advice on what age children can be married to Isis fighters. "It is considered legitimate," the document says, "for a girl to be married at the age of nine.
"Most pure girls will be married by sixteen or seventeen, while they are still young and active. Young men will not be more than twenty years old in those glorious generations."
It makes clear that after marriage, the woman's "appointed role [is to] remain hidden and veiled and maintain society from behind".
It claims that the blurring of lines between the roles of men and women is largely because of the emasculation of men, suggesting that Isis fighters are 'real men'.
Plastic surgery is strictly prohibited, as are piercings or "things hanging from ears", and shaving hair in some places is banned. Fashion shops and beauty salons are condemned as the work of Iblis, the devil.
Mr Winter added: "The narrative is very alien to us but to someone with very extremist views already who believes whole heartedly there will one day be a caliphate, it is persuasive."
In October, a similar but less extensive document was discovered which also targeted Arab women, offering advice on how to be 'good wives of jihad' and support fighters. It advocated learning how to cook, perform first aid and other ways of contributing through "feminine manual labour".
Join our commenting forum
Join thought-provoking conversations, follow other Independent readers and see their replies