Limbless man swims Red Sea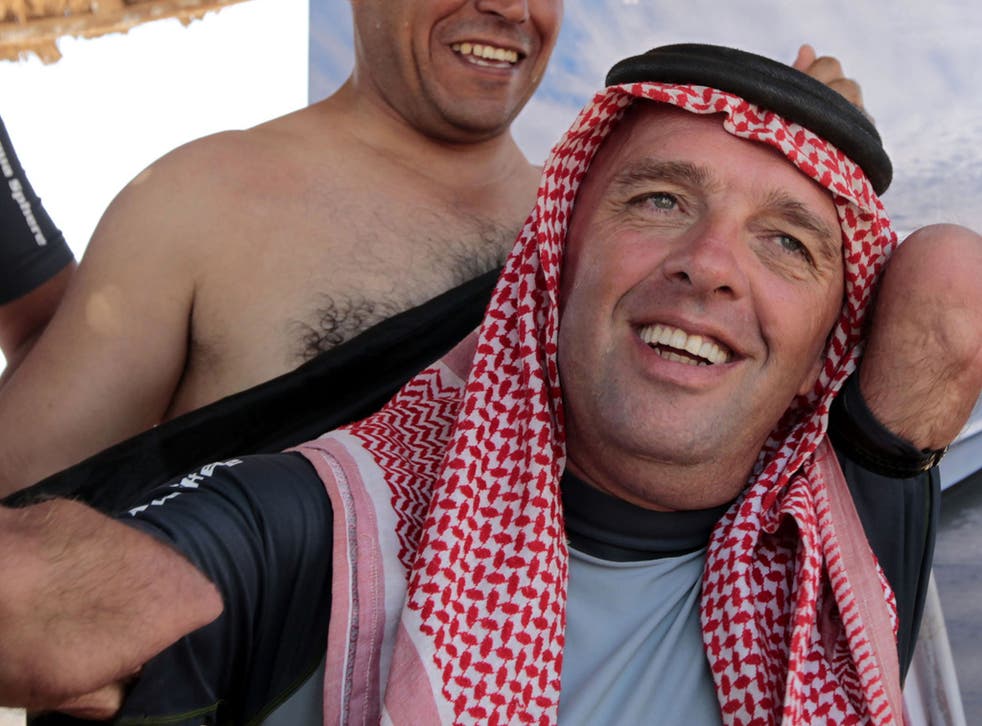 A Frenchman who lost all his limbs has completed the latest stage of his round-the-world swimming odyssey, reaching Jordan using custom-made flippers to propel himself through the Red Sea from Egypt.
Philippe Croizon, 44, above, took about five hours to complete the 12-mile crossing. He set out for the first stretch in May, swimming a similar distance from Papua New Guinea to Indonesia.
He is due to swim between Gibraltar and Morocco in July. Mr Croizon lost his limbs in 1994 after receiving a powerful electric shock.
Join our new commenting forum
Join thought-provoking conversations, follow other Independent readers and see their replies