Scientists find languages not used since Dark Ages among ancient manuscripts recovered from monastery
New technique to probe parchments found in Christian site in Egypt that date back 1,500 years turned up rare tongues including Caucasian Albanian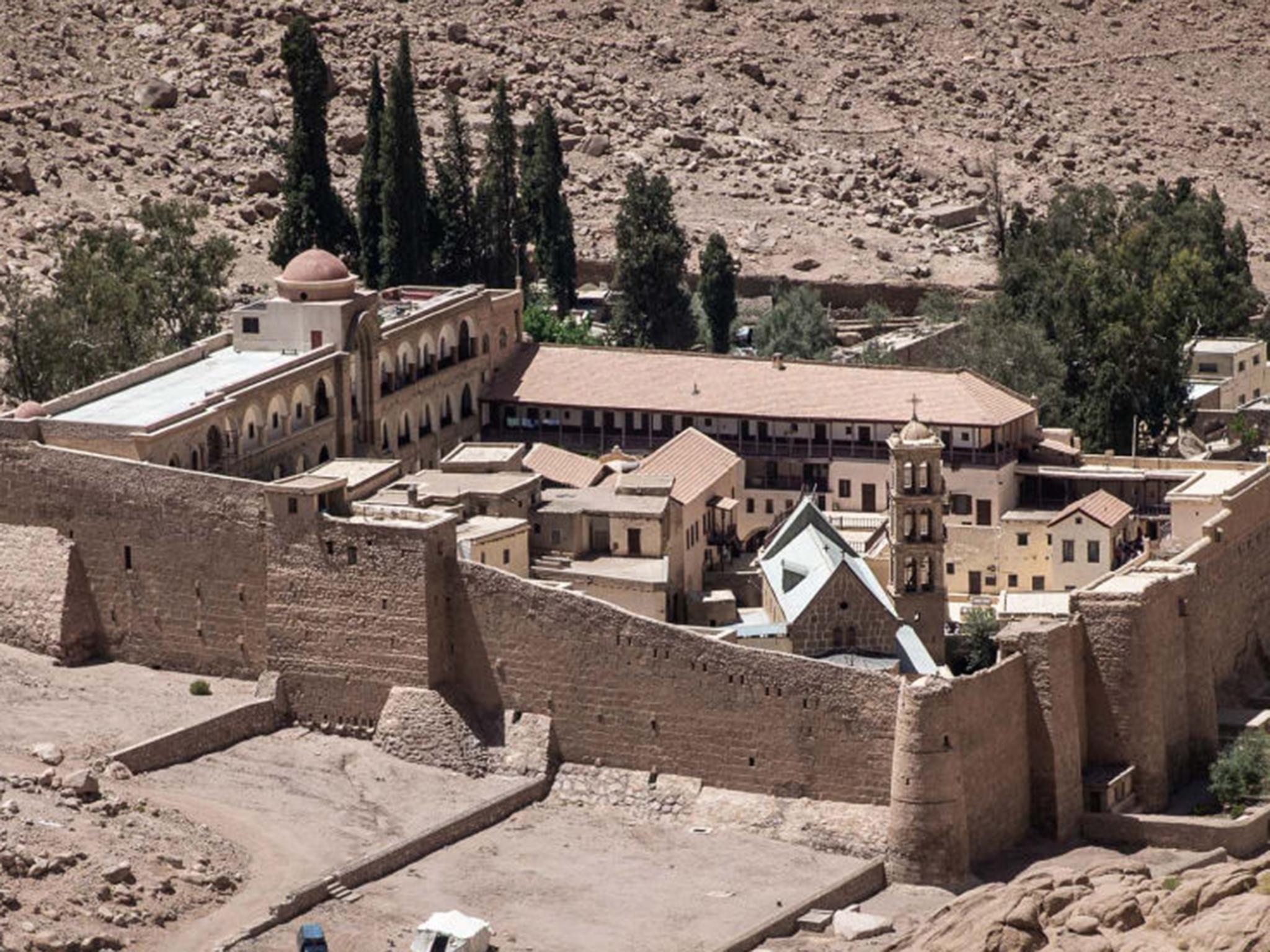 Languages not seen since the Dark Ages have come to light after scientists used a new method to inspect a trove of ancient manuscripts found in a monastery in Egypt.
They turned up extremely rare tongues, including Caucasian Albanian, on documents they found in Saint Catherine's monastery on the Sinai peninsula that date back 1,500 years.
Monks originally wrote their texts down on parchments which were later scrubbed off and used to write the Bible by future generations who spoke in more modern languages.
But a new technique developed by researchers allows them to see the original text hidden from the naked eye in a development hailed as "new golden age of discovery".
Researchers took photographs of the material using different parts of the light spectrum and put the electronic images through a computer algorithm.
The method allows them to see the first writing laid down on the parchments, which at the time were highly valuable, before they were re-used in later years.
It comes as the chances of finding further ancient documents in St Catherine's monastery comes under threat by Muslim extremists, including Isis, who are known to destroy Christian sites.
"The age of discovery is not over," Michael Phelps from the Early Manuscripts Electronic Library in California told The Times.
"In the 20th century new manuscripts were discovered in caves. In the 21st century, we will apply new techniques to manuscripts that have been under our noses. We will recover lost voices from our history."
The site beneath the mountain where God is said to have revealed the Ten Commandments to Moses has collected thousands of manuscripts since it was built in the 6th century.
"I don't know of any library in the world that parallels it," said Mr Phelps. "The monastery is an institution from the Roman Empire that continues operating according to its original mission."
World news in pictures
Show all 50
He added that although the site stored ancient knowledge for future generations the practice by monks of re-using parchments meant they were also to blame for erasing it.
"At some point the material the manuscript was on became more valuable than what was written on it," Mr Phelps said. "So it was deemed worthy of being recycled."
But scientists are now busy digging out the original texts found in the recent trove of manuscripts discovered in St Catherine's, which was announced by the Ministry of Antiquities in Cairo.
The find includes the first-known copy of the gospels in Arabic and the earliest examples of known works from the Greek physician Hippocrates.
Join our commenting forum
Join thought-provoking conversations, follow other Independent readers and see their replies