Sister of jailed Saudi women's rights activist says she is forced to endure 'emotional rollercoaster' due to authorites' silence
'It is psychologically exhausting. We do not have information,' says Lina al-Hathloul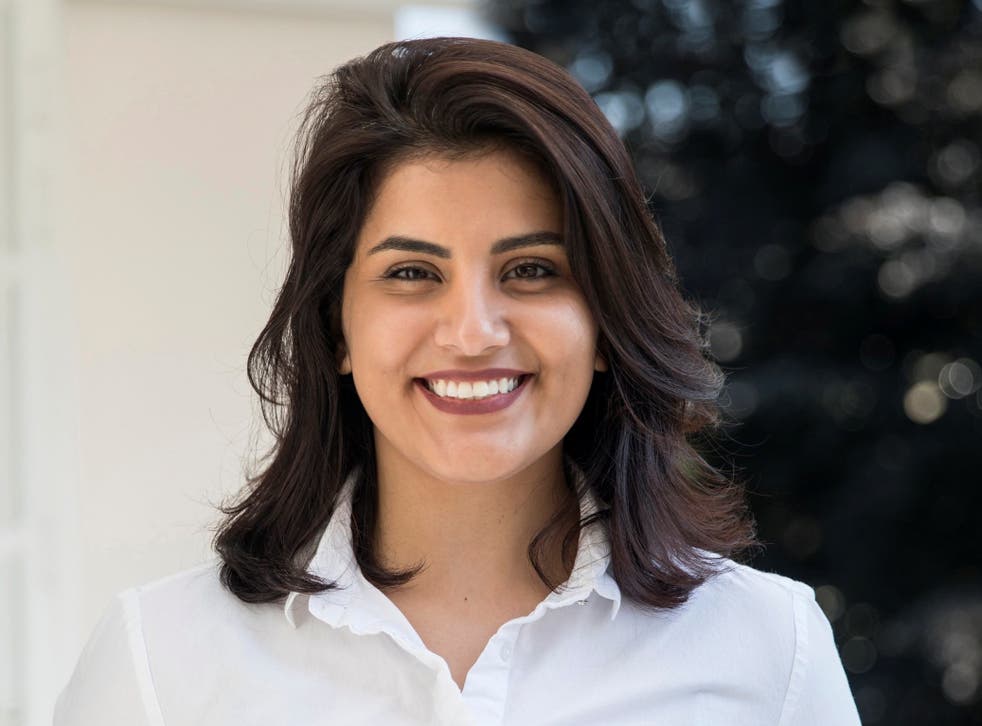 The sister of a prominent Saudi women's rights campaigner who has allegedly been tortured in prison has vented her frustrations about not receiving any information about her trial or release date from authorities.
Loujain al-Hathloul, who campaigned to win Saudi women the right to drive and was arrested several times for breaking the recently overturned driving ban, was arrested in May 2018 alongside 10 other women's rights activists in the kingdom.
Some of the women made appearances in court earlier this year to face charges linked to their human rights work and contacts with foreign journalists and diplomats but it has been months since the trial has convened.
At least three of the women, including Ms al-Hathloul, were placed in solitary confinement for months and forced to endure abuse including electric shocks, flogging and sexual assault, according to human rights organisations.
Lina al-Hathloul, her younger sister who lives in Brussels, has said coping with the uncertainty around her case is an "emotional rollercoaster" for both Loujain and her family.
World news in pictures

Show all 50
"The trial has been suspended without any information about it. She is waiting without any information. Waiting is very tiring when you do not know what the procedures are," the 24-year-old told The Independent.
"It is very psychologically exhausting for both her and the family. We have hope even though we do not have any information but it takes a lot of energy to have this hope."
Ms al-Hathloul said she and her brother had been banned from contacting Loujain since the trial began but her parents still talk to her once a week for 10 minutes on the phone, and visit her monthly.
She said: "We are never really sure about the conditions she is in because they do not let her speak freely. She is imprisoned arbitrarily. Nothing she does is free – even her conversations with her family. However, she is managing to stay strong.
"But if the Saudi government are sincere about the reforms on women's rights then they should release the women who asked for these reforms."
The Independent has contacted the Saudi embassy in the UK for comment.
Lina al-Hathloul, who works in a solar energy start-up, explained she could not return to Riyadh to see her parents because her family have been banned from the leaving the kingdom – adding that there was no official documentation or legal basis for this ban.
She made a public statement at the United Nations Human Rights Council in Geneva on Monday which called for the immediate and unconditional release of her sister.
Her comments come after her family said Loujain al-Hathloul had been offered release from jail if she stated publicly that she had not been subjected to torture behind bars.
Ms al-Hathloul, a University of British Columbia graduate, has told her parents she has been beaten, waterboarded and threatened with rape and murder while in prison.
"They saw that her hands were shaking, they saw the signs of torture – the burns and bruises on her legs," her brother told The Independent in March.
He added: "One of the interrogators put his legs on my sister's legs like you would put your legs on the table. He was smoking and puffing in front of her face".
Saudi officials have denied the torture allegations, and said said they were investigating claims of maltreatment.
Government figures have claimed the activists were a threat to national security.
Join our new commenting forum
Join thought-provoking conversations, follow other Independent readers and see their replies