'Macer Gifford': British man 'joins Kurds to fight Isis in Syria'
'They won't take me alive. I've got a grenade in my pocket'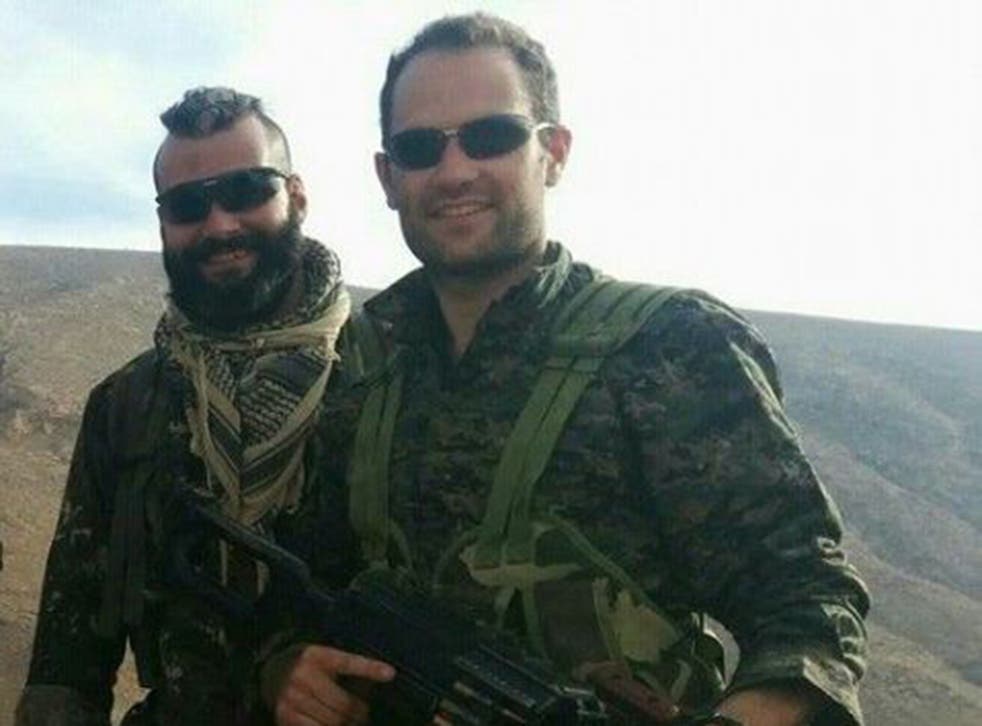 A former Young Conservative has reportedly joined the fight against Isis in Syria.
Macer Gifford, not his real name, left Britain just before Christmas after telling his parents he was going on holiday to Turkey.
The 28-year-old, who once stood as a Tory councillor, has called on David Cameron to "do the right thing" by taking a tougher stance against the terrorist group.
In an interview with MailOnline, Mr Gifford said that he was volunteering with the Kurdish People's Protection Units (YPG) in Iraq and Syria to fight against Isis.
He is reported to have said: "I have left my family and a comfortable life in Britain to risk suffering the most horrific death at the hands of Isis.
"But they won't take me alive. I've got a grenade in my pocket and I'll blow myself up and take them with me. I won't let my family see me publicly executed."
Anti-Isis demonstrations across Europe

Show all 10
In 2006, Gifford became one of the youngest people to run for public office when he stood in local council elections.
The graduate was about to start work at a "major bank" but is now being trained in the mountains by the YPG, according to reports.
An individual whose real name is Macer Gifford has asked us to point out that he has absolutely no connection with the individual referred to in this article, and that he has never been involved in the conflict in Syria.
Register for free to continue reading
Registration is a free and easy way to support our truly independent journalism
By registering, you will also enjoy limited access to Premium articles, exclusive newsletters, commenting, and virtual events with our leading journalists
Already have an account? sign in
Register for free to continue reading
Registration is a free and easy way to support our truly independent journalism
By registering, you will also enjoy limited access to Premium articles, exclusive newsletters, commenting, and virtual events with our leading journalists
Already have an account? sign in
Join our new commenting forum
Join thought-provoking conversations, follow other Independent readers and see their replies