Egypt newspaper offices raided by security forces hours after editor detained
Mada Masr is one of few remaining independent news sites in the country
Sunday 24 November 2019 15:03 GMT
Comments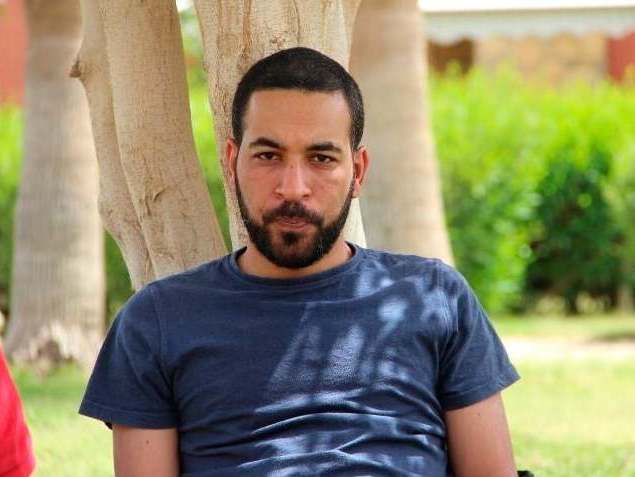 Egyptian security forces have raided the offices of one of the last independent newspapers in Egypt and arrested a number of staff, just a day after one of its editors was taken from his Cairo home and held in an unknown location.
Mada Masr, part of the shrinking number of independent news sites in the country, said on Sunday the police arrested editor-in-chief Lina Attalah as well as reporters Mohamed Hamama and Rana Mamdouh, and took them to the prosecution.
British citizen and journalist Emma Scolding as well as American citizen and reporter Ian Louis may be deported, it added.
Via Twitter, the outlet said nine plain-clothed police officers had raided the office at 1.30pm, refused to identify themselves and began confiscating laptops and mobile phones. They questioned several journalists including the British reporter and a France 24 crew who were visiting the office to interview staff about the arrest and disappearance of editor Shady Zalat, on Saturday.
"Ian Louis and Emma Scolding were taken away separately. Overhead they were being taken to their homes to get their passports. Might be deported," Mada Masr said on Twitter.
World news in pictures
Show all 50
It added: "Lina Attalah, Mohamed Hamama, and Rana Mamdouh have been taken to the prosecution, according to one of the men who entered our offices."
Egyptian rights activists told The Independent they have no contact with the detained reporters.
"They managed to say their offices were getting raided and then they were completely disconnected from communication," Mona Seif, a prominent Egyptian rights advocate said.
"We do not know for sure who is there but we are thinking from between three to six journalists."
Mona Seif later messaged on Twitter to say that a number of others had been detained, including American-Egyptian reporter Sharif Abdel-Kouddous who is also a Democracy Now! correspondent, journalist Yasmin Rifae, and investigative journalist and human rights defender Hossam Bahgat.
At least two of the detained, Mr Abdel-Kouddous and Ms Rifae, are US citizens. There are also believed to be French citizens among those held.
Lawyer Mahmoud Osman was prevented from entering the Mada Masr office, while two representatives from the French embassy have headed to the premises. It has not been confirmed whether they were able to enter.
The news comes just a day after the outlet said one of their editors Shady Zalat, 37, was arrested from his home in Cairo in the early hours of Saturday morning.
The outlet's statement said plain-clothes police told Mr Zalat's wife that he was being taken to the Giza police headquarters. They also confiscated his laptop, documents and phone.
But the paper has so far been unable confirm where Mr Zalat is being held, saying they considered him "disappeared" and called for his release.
There was no immediate comment from the authorities.
President Abdel-Fattah Al-Sisi has launched a fierce crackdown on freedoms since storming to power in 2013, after overseeing the ousting of Muslim Brotherhood leader Mohamed Morsi.
Egyptian journalists have been held for years in pre-trial detention, international correspondents have been expelled and news sites have been banned.
Mada Masr is one of the hundreds of websites blocked by the Egyptian government in recent years.
Since September alone they have arrested as many as 4,000 people in a wave of detentions following rare anti-government protests.
The day before raid on their offices Mada Masr had warned that they felt the arrest of their colleague was "an existential threat" to the organisation.
"We are often asked how we're still able to work through the years of crackdown and pressure that have forced most media into closure or clear alignment with those in power," Mada Masr editor-in-chief Lina Attalah said before the raid.
"Journalists have no protection other than the integrity of their work and the value that others place in it. We are all in danger, and if we do not stand up, we will all be their prisoners. As Shady's colleagues, our only option now is to fight for his safety and for our ability to continue to do our jobs."
Join our commenting forum
Join thought-provoking conversations, follow other Independent readers and see their replies