Man who filmed woman being publicly beheaded in Mecca reportedly arrested in Saudi Arabia
Laila Bint Abdul Muttalib Basim protested her innocence until her death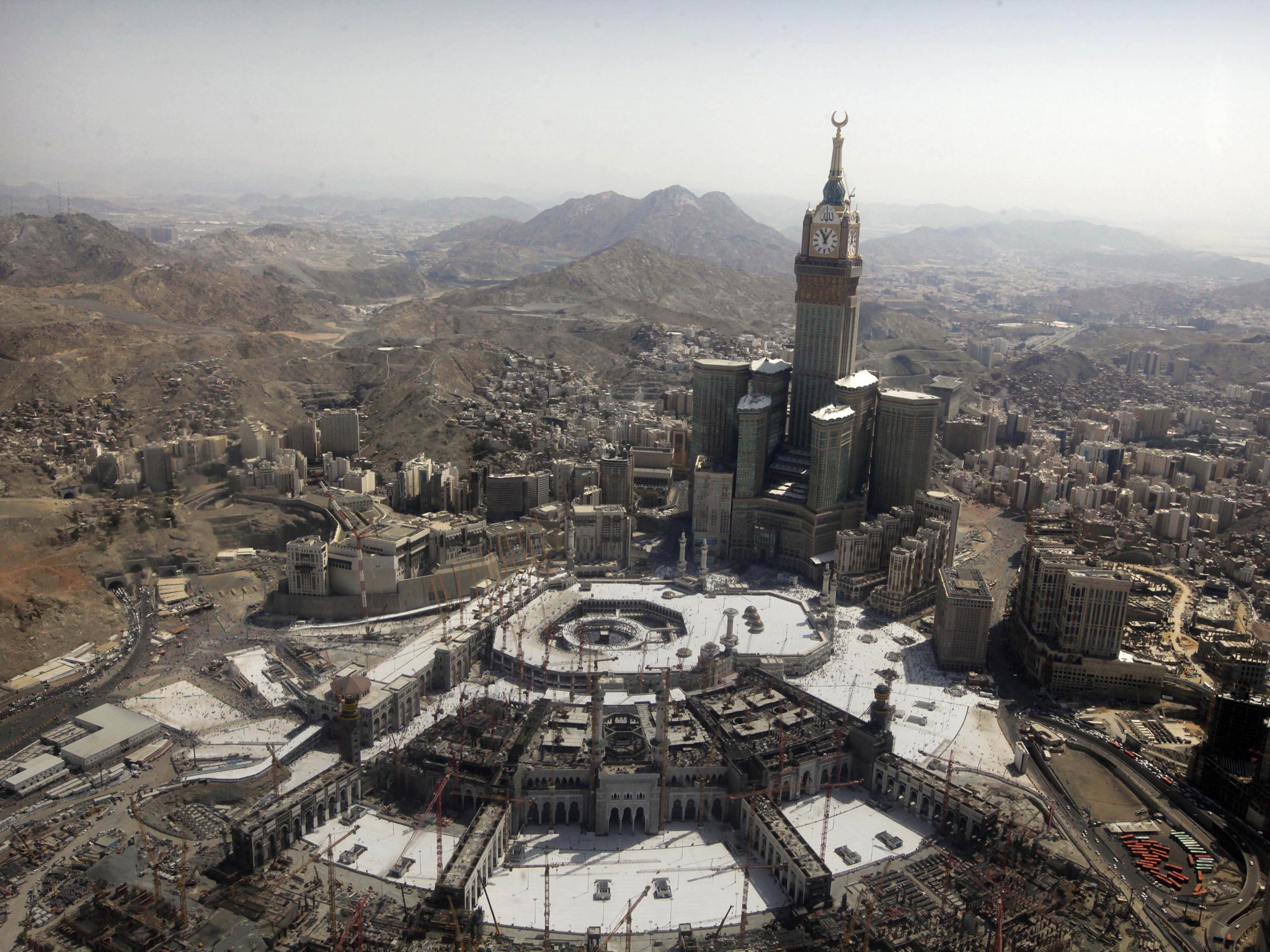 The man who filmed a woman being publicly beheaded with a sword in Mecca has reportedly been arrested by Saudi Arabian police.
Brutal footage of Laila Bint Abdul Muttalib Basim's death showed her being dragged through the street and held down by four police officers in Islam's holiest city.
It took three blows to complete the execution, while she continued to protest her innocence, screaming "I did not kill. I did not kill".
A policeman assigned to work on preparations had secretly filmed the execution on his mobile phone, Gulf News reported.
The man, who has not been named, will face unspecified charges in a military court as well as in a Sharia court.
His footage, which has since been removed by YouTube as part of its policy on "shocking and disgusting content", provoked global outrage and prompted further criticism of Saudi Arabia's human rights record.
It executed 87 people last year, up from 78 in 2013, for crimes including rape, murder and drug trafficking, according to Human Rights Watch. So far in 2015, 11 people have been executed.
Basim, a Burmese woman who lived in Saudi Arabia, had been convicted of torturing and killing her husband's seven-year-old daughter.
Saudi state media claimed she had beaten the girl and sexually abused her repeatedly with a broomstick "without mercy or pity, which led to her death."
The country's Ministry of the Interior said in a statement that it believed the death sentence was warranted due to the severity of the crime.
Footage of the execution, which appeared to be taken on a phone, also provoked outrage in Saudi Arabia.
The sentence was carried out days before Raif Badawi, a Saudi blogger, was due to receive the second set of 50 lashes for "insulting Islam". His punishment was postponed on medical grounds.
In pictures: Raif Badawi release protests
Show all 15
The Mecca-based National Society for Human Rights (NSHR), which is approved by the Saudi royal family and works within Saudi Arabia's interpretation of Sharia law, reportedly called for the punishment of whoever filmed Basim's execution.
Member Mohammad Al Sahli said that the authorities should have taken all precautionary measures, including the use of undercover agents, to prevent the recording because of the "distress and harm" caused, Gulf News reported.
"Those who disseminated the clip are not less guilty than those who filmed the execution," he reportedly added.
Some supporters of Saudi Arabia's death penalty disagreed in online blogs, saying the graphic footage would act as a deterrent to potential criminals, as was the aim of the public execution.
Mohammed al-Saeedi, a human rights activist, claimed Basim was not given painkillers like most prisoners before execution because authorities "wanted to make the pain more powerful for her".
Join our commenting forum
Join thought-provoking conversations, follow other Independent readers and see their replies