Artwork depicting Ronald McDonald as Jesus sparks violent protests in Israel
Protesters hurled stones after being blocked from breaking into museum to remove sculpture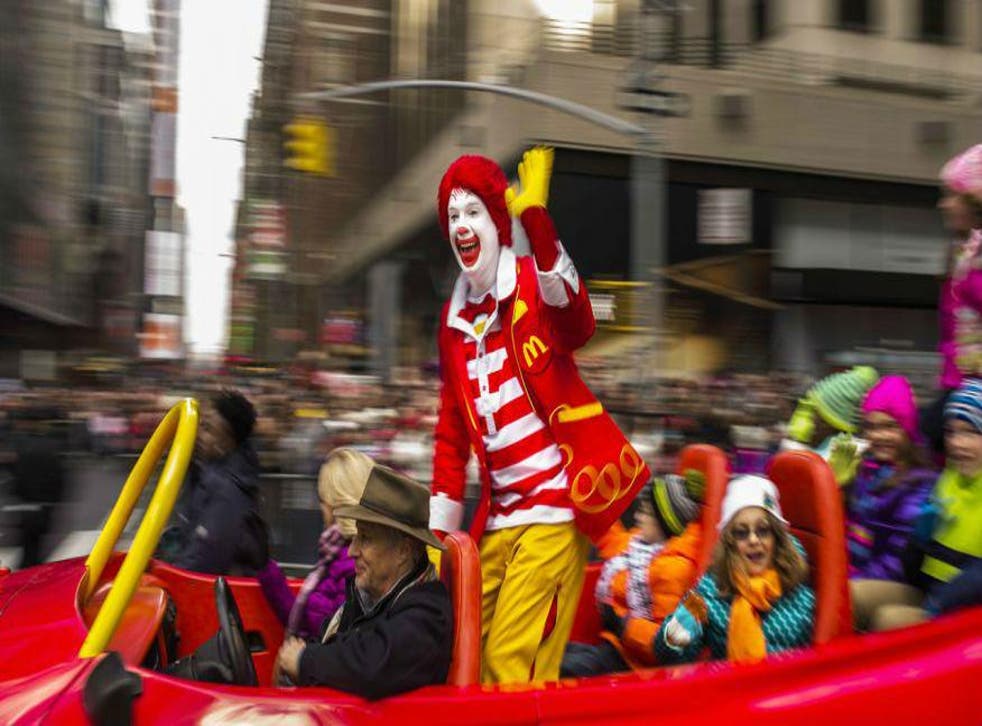 Violent clashes between hundreds of Arab Christians and police erupted in Haifa on Friday after a protest over a piece of art showing a crucified Ronald McDonald titled "McJesus".
Authorities said three police officers needed medical treatment after being wounded in the head – with protesters hurling stones after being blocked from breaking into the Haifa Museum of Art to remove the artwork.
The work – which has been on display in Haifa for months as part of an exhibition called "Sacred Goods" – was created by Finnish artist Jani Leinon.
Footage from the protest showed scuffles as police used tear gas and stun grenades to clear the demonstrators.
The demonstration came after a firebomb was thrown at the museum overnight Thursday.
Culture Minister Miri Regev wrote to the director general of Haifa Museums on Thursday calling for the piece of art to be removed from display. In the letter, Ms Regev said she had received "many complaints of serious offence caused to the Christian community's feelings" because of the artwork.
Ms Regev said "contempt for symbols sacred to religions and many believers around the world as an act of artistic protest is illegitimate and cannot be displayed in a cultural institution supported by state funds".
She said official support for the museum could be damaged by the exhibit.
World news in pictures

Show all 50
According to the Haifa police, a few hundred demonstrators tried to forcibly enter the Haifa Museum of Art during the protest.
After the protest, the Haifa Museum announced that director Nissim Tal has agreed to put a sign warning of potentially offensive content at the entrance to the exhibit.
The museum condemned the firebombing incident and argued debate over art should not descend into violence.
"A discourse about art, however complex it may be, must not spill over into violent territory and must be respected – even in charged situations," it said.
It said the work was part of an exhibit on consumerism that "references mega-corporations' cynical use of religious symbols."
Mr Leinon responded to the protest by explaining his work critiques the way Ronald McDonald has become a pop culture symbol evocative of religious worship.
A 32-year-old resident of the city has been arrested on suspicion of assaulting a police officer.
Register for free to continue reading
Registration is a free and easy way to support our truly independent journalism
By registering, you will also enjoy limited access to Premium articles, exclusive newsletters, commenting, and virtual events with our leading journalists
Already have an account? sign in
Register for free to continue reading
Registration is a free and easy way to support our truly independent journalism
By registering, you will also enjoy limited access to Premium articles, exclusive newsletters, commenting, and virtual events with our leading journalists
Already have an account? sign in
Join our new commenting forum
Join thought-provoking conversations, follow other Independent readers and see their replies