Middle East peace process: US Secretary of State John Kerry faces 'anti-Semitic' claims for blaming failing of talks on Israel
Ben Lynfield
Thursday 10 April 2014 12:32 Comments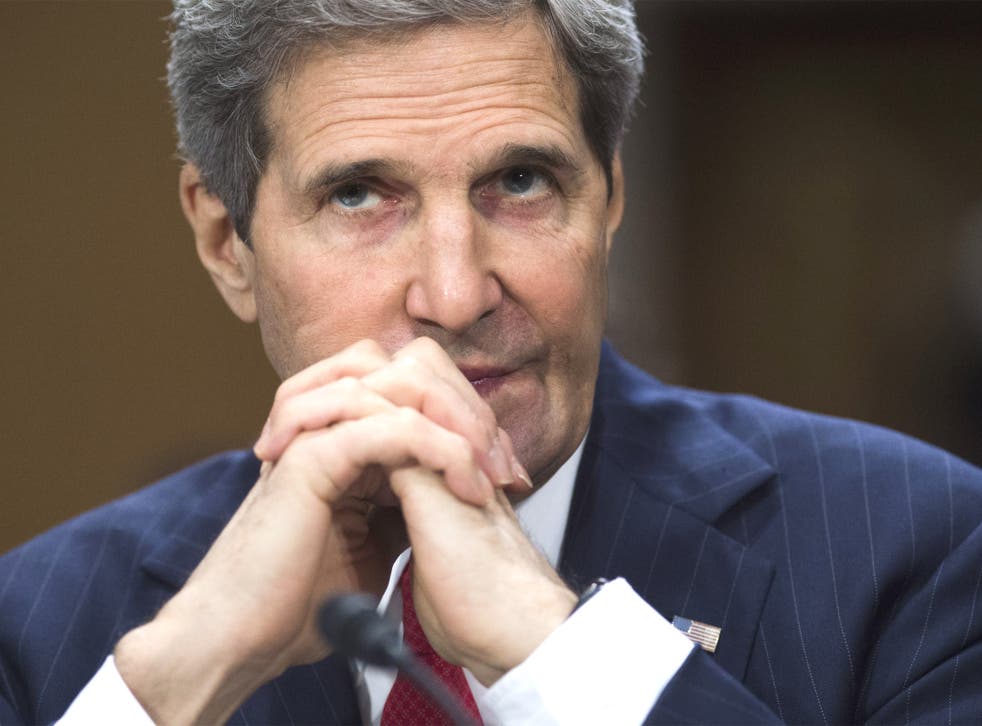 Stung by comments from US Secretary of State John Kerry that placed most of the blame for the deterioration in the Middle East peace process on Israel, Israeli leaders dismissed them as biased at best, and anti-Semitic at worst.
Insisting that Palestinian President Mahmoud Abbas was the one responsible for the current impasse, deputy foreign minister Zeev Elkin told state-run Israel Radio: "Whoever thought there was a connection between reality and the claims of the international community can be disappointed".
"We have experience that this connection doesn't always exist and that political correctness causes the blame to be apportioned equally or worse."
In the view of Mr Elkin, from Prime Minister Benjamin Netanyahu's Likud party, those who have "eyes to see and know the details" understand that Mr Abbas is to blame and was looking for a way to "escape" negotiations that he never wanted.
David Rotem, another Israeli politician, told The Independent that being blamed by Mr Kerry was to be expected. "The Jews are always found guilty of all the problems in the world," he said. "Israel is not guilty of anything."
Mr Rotem added that he was concerned that Mr Kerry's remarks would foreshadow American pressure on Israel to make concessions to the Palestinians to overcome the impasse.
Last week the peace process suddenly disintegrated with Mr Abbas's application to join 15 UN treaties and conventions as a state party - a step viewed by Israel as incompatible with the talks.
Senior Palestinians said the move was taken in response to Israel's failure to release a final batch of Palestinian prisoners as part of releases it committed to before negotiations resumed in July.
Mr Kerry, making an appearance before senators on Tuesday, traced the crisis to Israel's failure to release the prisoners.
"The prisoners were not released by Israel on the day they were supposed to be released and then another day passed and another day and then 700 [settlement] units were approved in Jerusalem and then poof - that was sort of the moment," he said.
He also termed Mr Abbas's subsequent decision to apply to join international organisations "unhelpful".
The State Department later tried to soften the impression that Mr Kerry was blaming Israel mostly, with spokeswoman Jen Psaki stressing that both sides had taken unhelpful steps.
Register for free to continue reading
Registration is a free and easy way to support our truly independent journalism
By registering, you will also enjoy limited access to Premium articles, exclusive newsletters, commenting, and virtual events with our leading journalists
Already have an account? sign in
Join our new commenting forum
Join thought-provoking conversations, follow other Independent readers and see their replies