More than 300 British university academics boycott Israel in 'commitment to Palestinian rights'
A joint statement accused Israel of the 'illegal occupation of Palestinian land and intolerable human rights violations'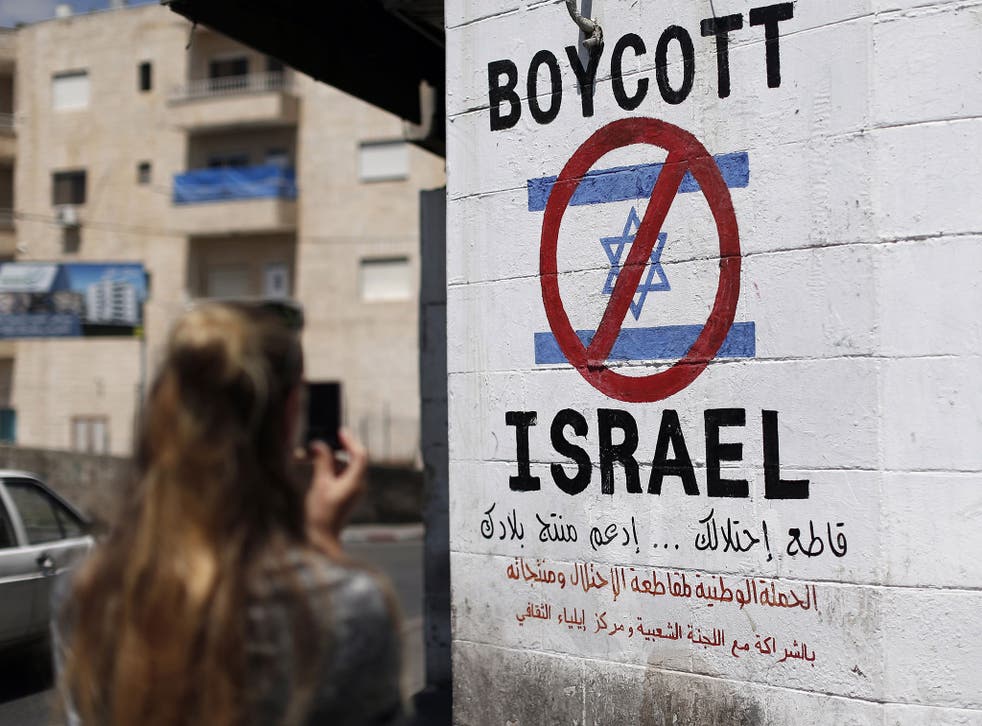 More than 300 academics at UK universities have announced a boycott of Israel and its educational institutions "until Israel complies with international law".
Professors from 72 British universities pledged not to accept invitations to Israeli institutions, act as referees, participate in conferences funded or organised by them, or otherwise co-operate in any way.
The signatories, including academics from the University of Cambridge, Queen's University in Belfast and London School of Economics, said they will still work with Israeli colleagues in their respective fields on an individual basis.
Their statement, entitled "A Commitment by UK scholars to the rights of Palestinians", said: "As scholars associated with British universities, we are deeply disturbed by Israel's illegal occupation of Palestinian land, the intolerable human rights violations that it inflicts on all sections of the Palestinian people, and its apparent determination to resist any feasible settlement."
It vowed to maintain the boycott "until the State of Israel complies with international law, and respects universal principles of human rights".
The initiative, launched today with a full-page advert in the Guardian, came as the boycott movement run by the Palestinian BDS National Committee continues to grow.
Stephen Hawking pulled out of a major conference in Israel last month after four weeks of being pelted with requests not to go.
As well as pledges not to buy Israeli products or those manufactured in the West Bank, a "cultural boycott" has been launched.
But a counter-movement saw JK Rowling join 150 writers and artists, including broadcaster Melvyn Bragg and Dame Hilary Mantel, to join a group called the Culture for Coexistence.
"While we may not all share the same views on the policies of the Israeli government, we all share a desire for peaceful coexistence," a letter said.
"Ultimately we all believe in a two-state solution so that the national self-determination of both peoples is realised, with the state of Israel and a Palestinian state living side by side in peace and security."
A spokesperson for the Israeli Embassy in London told The Independent that the boycott movement is only sowing further division.
"Divisive boycott initiatives such as this one serve only to sow hatred, alienating the sides rather than promoting co-existence," he added.
"Progress toward peace between Israelis and Palestinians will be made in the negotiating room. Israel has repeatedly called to renew negotiations immediately and with no preconditions.
"Those calling to boycott Israelis during a month of 45 stabbing attacks - in which over a hundred Israelis were injured and 10 were murdered - exhibit an especially callous disregard for Israeli lives and for the conditions necessary for peace."
Video: Jerusalem bus attack
The death of a 76-year-old man who was wounded in a stabbing and shooting attack on a bus in Jerusalem brought the Israeli death toll from the recent violence to 11 today.
Richard Lakin, an Israeli-American former headteacher from Connecticut, immigrated to Israel in the early 1980 and taught at an Arab-Jewish school.
On Twitter, the US ambassador to Israel called his death "devastating news".
At least 56 Palestinians - 29 of whom Israel has said were armed attackers or would-be assailants - have been shot dead at the scene of attacks or during protests in the West Bank and in Gaza since the start of this month.
The Israeli–Palestinian conflict intensifies

Show all 10
Tensions remain high but the frequency of attacks has declined in recent days as increased security measures continue and Israeli and Palestinian politicians consider proposals from the UN, Jordan and international mediators to stem the bloodshed.
But there has been no apparent move towards a plan to install cameras to monitor visits to Jerusalem's al-Aqsa mosque.
Increasing numbers of religious Jews visiting the compound - which is Islam's holiest site outside Saudi Arabia and revered in Judaism as the location of two destroyed biblical temples - led to Palestinian allegations that Israel is violating a "status quo" under which Jewish prayer there is banned.
The Israeli government has continually denied allegations it is attempting to erode Muslim control of the site.
Additional reporting by Reuters