Mosul offensive: Iraqi-backed troops accused of torturing civilians ahead of operation to rid city of Isis
Sunni Arabs in Iraq are facing 'brutal revenge attacks' at the hands of militias and government forces, and are being punished for crimes committed by Isis — Amnesty report claims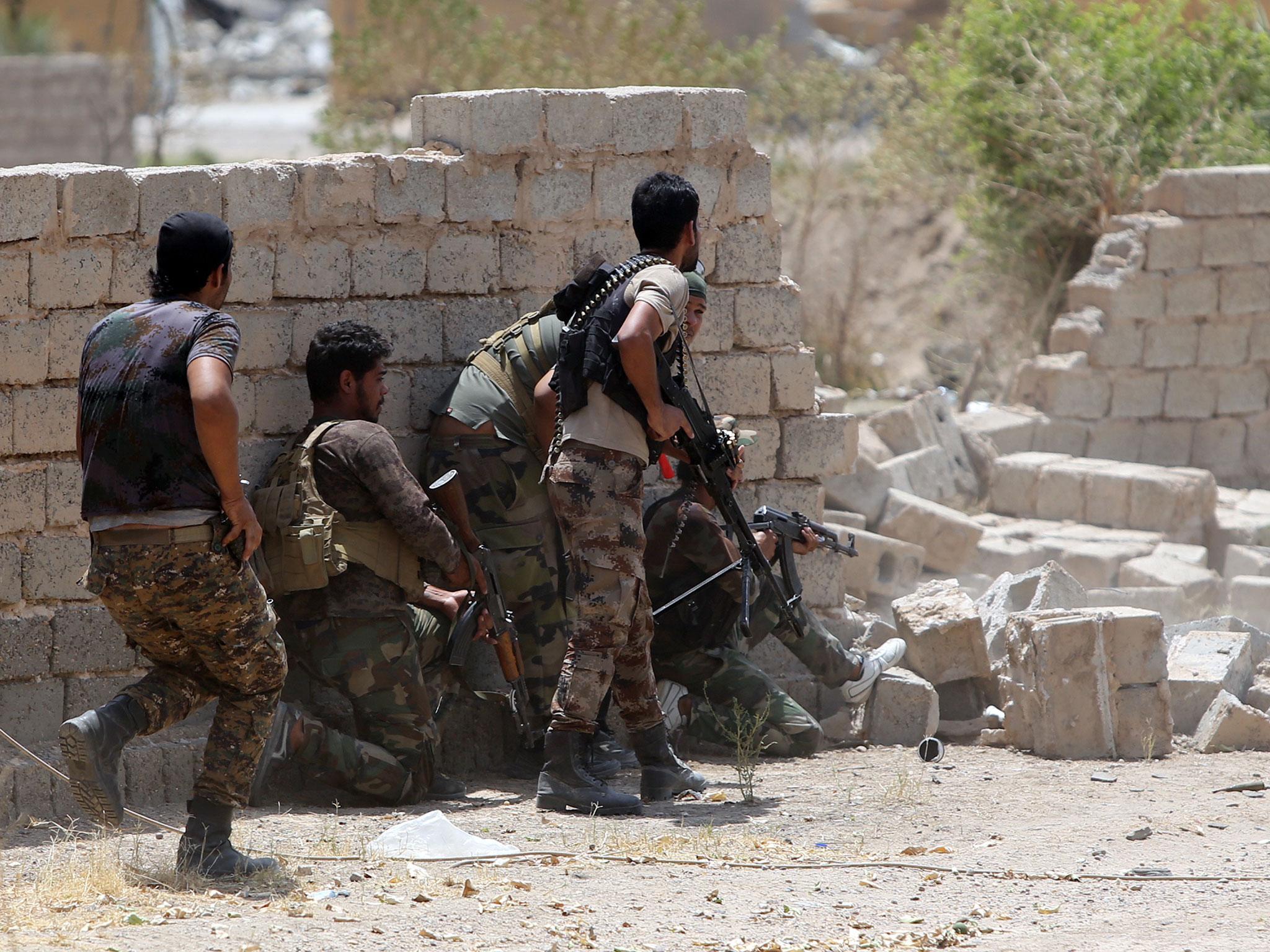 Shia paramilitary groups and Iraqi government forces have carried out revenge attacks on Sunni Arabs suspected of supporting Isis, Amnesty International has warned, as Iraqi and Kurdish forces backed by US-led coalition air strikes began their assault on Mosul.
The rights group has accused paramilitary groups and government forces of rounding up thousands of older boys and men who were then tortured, forcibly disappeared or extrajudicially executed.
In a 70-page report, titled 'Punished for Daesh's crimes': Displaced Iraqis abused by militias and government forces, Amnesty claimed Iraqi government of the backing meant it was complicit in "brutal revenge attacks".
Since mid-2014, some 4.2 million Iraqi civilians have been displaced from their homes as a result of armed conflict and Isis atrocities.
"Many have fled with little more than the clothes on their backs, setting off at night to avoid detection and walking for hours along treacherous paths," the report says.
"Not all those escaping have made it to safety. Fleeing civilians have been shot at by ISIS fighters, while others have stepped on mines or other unexploded remnants of war."
In pictures: Iraq battles to drive Isis out of Fallujah
Show all 12
Amnesty alleges that tens of thousands have been forcibly displaced by Iraqi government forces, Kurdish Peshmerga, and other militias as a result of military operations. The report claims many have been barred from returning to their homes — purportedly on security grounds.
Iraqi Prime Minister Haidar al-Abadi previously established a committee to investigate those accused of committing "infractions" after allegations of abuse in the city of Fallujah, with Iraqi officials arresting an unspecified number of individuals.
However, Mr Abadi said such abuses were "individual cases" and not part of a systematic pattern of abuse, and a number of other officials have said that such reports do not reflect widespread practice. Kurdish authorities denied Amnesty's claims.
In one incident in the report, at least 12 men and four boys from the Jumaila tribe, who fled al-Sijir, a town north of Fallujah, were extrajudicially executed after they handed themselves in to men wearing military and police uniforms on 30 May. Men and older boys were reportedly separated from the women and younger children, before they were lined up and shot dead.
At least 73 other men and older boys from the same tribe were seized a few days later and are still missing, the report says.
Assault on Mosul gathers pace
The report also alleges that militias have abducted, tortured and killed men and boys from the Mehedma tribe. Some 1,300 men and older boys were seized on 3 June after they fled Saqlawiya, another town north of Fallujah.
Survivors told Amnesty they were held at an abandoned farmhouse and beaten with various objects, including shovels, and denied access to food and water.
One survivor told Amnesty: "There was blood on the walls … They hit me and the others with anything they could lay their hands on, metal rods, shovels, pipes, cables … They walked on top of us with their boots.
"They insulted us, and said that this was payback for the Speicher massacre [in which some 1,700 captured Shia cadets were summarily executed by Isis] … I saw two people die in front of my eyes."
Thousands of Sunni men and boys fleeing Isis-controlled territory have been forcibly disappeared by Iraqi security forces and militias, the report alleges.
Detainees who spoke to Amnesty claimed they were "suspended in stress positions for long periods, given electric shocks, brutally beaten and taunted with threats that their female relatives would be raped".
One man alleged he had been tortured at a facility controlled by Iraqi armed forces near the village of Hajj Ali in June. He claimed more than 50 people were held in one room and subject to repeated beatings.
"They beat me with a thick cable on the soles of my feet. I saw another detainee having a cigarette extinguished on his body," he said.
"A boy of about 15 had hot wax poured on him. They wanted us to confess to being Daesh," he added, using the Arabic word of Isis.
In the report, Amnesty stresses that the Iraqi government's responsibility for the alleged violations cannot be ignored. The rights group also urged countries supporting or participating in ongoing military efforts against Isis in Iraq to ensure any support or equipment they provide does not contribute to such abuses.
Philip Luther, Amnesty International's Middle East and north Africa research and advocacy director, said: "After escaping the horrors of war and tyranny of Isis, Sunni Arabs in Iraq are facing brutal revenge attacks at the hands of militias and government forces, and are being punished for crimes committed by the group.
"Iraq is currently facing very real and deadly security threats from Isis, but there can be no justification for extrajudicial executions, enforced disappearances, torture or arbitrary detention.
"As the battle for Mosul begins, it is crucial that the Iraqi authorities take steps to ensure these appalling abuses do not happen again. States supporting military efforts to combat Isis in Iraq must demonstrate they will not continue to turn a blind eye to violations."
Join our commenting forum
Join thought-provoking conversations, follow other Independent readers and see their replies