Mosul offensive: Isis fighters 'shaving off beards' and preparing escape routes as Iraqi army approaches
Pressure builds for jihadis in the city as US-led coalition bombings and encroaching Iraqi coalition ground troops up pressure on tenth day of offensive 
Saturday 29 October 2016 18:26 Comments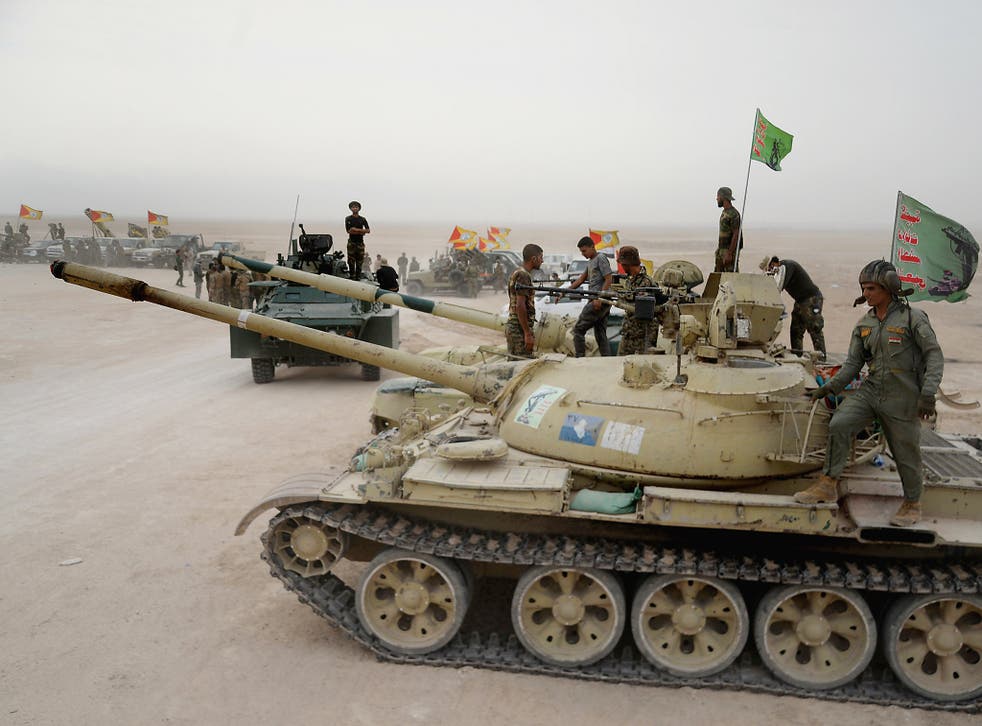 Residents in the Isis-controlled northern Iraqi city of Mosul said that jihadis were shaving off their beards and changing the locations of headquarters to evade detection, as the sounds of artillery fire and gun battles reached the outskirts of the city in a sign the battle proper is imminent.
Despite fierce counterattacks from Isis - including the use of car and suicide bombs - slowing down elite Iraqi forces on the southern front, Kurdish troops and the Iraqi army have managed to advance to around three miles (five kilometres) of Mosul on three different sides on Wednesday.
"I saw some Daesh [Isis] members and they looked completely different from the last time I saw them," east Mosul resident Abu Saif said.
"They had trimmed their beards and changed their clothes," the former businessman said. "They must be scared... they are also probably preparing to escape the city."
Officials confirmed reports from residents that fighters within the city had moved resources to the western side, close to the Tigris river and possible escape routes to Isis' de facto capital of Raqqa in Syria.
US-led air strikes have pounded Isis targets in recent days, and the sound of ground fighting is now audible on both the north and eastern fronts, residents said.
Despite signs that fighters are tensing ahead of the assault, coalition forces are prepared for for what is likely to be a sustained and bloody battle. "As Iraqi forces move closer to Mosul, we see that [Isis] resistance is getting stronger," Major Chris Parker, a coalition spokesperson said.
Dramatic footage shows Elite Iraq forces battle on road to Bartella in fight for Mosul
Approximately 28,000 Kurdish Peshmerga, Sunni tribal fighters, Shiite militias and Iraqi army forces are poised to retake the city - Isis' last major Iraqi stronghold - from the 4,000 fighters thought to be embedded inside.
The offensive, launched October 17, is likely to be closely followed by an operation to push into the so-called caliphate's heart: the northern Syrian city of Raqqa.
Both US Defence Secretary Ash Carter and his British counterpart Michael Fallon said on Wednesday that they expect an offensive on Raqqa to be launched within weeks.
Mosul is the most complex military operation carried out in Iraq since US troops left the country in 2011. The battle for Raqqa is likely to be even harder, as coalition troops lack a strong ally on the ground in Syria's multi-sided and brutal five-year-long civil war.
Register for free to continue reading
Registration is a free and easy way to support our truly independent journalism
By registering, you will also enjoy limited access to Premium articles, exclusive newsletters, commenting, and virtual events with our leading journalists
Already have an account? sign in
Join our new commenting forum
Join thought-provoking conversations, follow other Independent readers and see their replies