Israeli government denounces Natalie Portman for pulling out of prestigious awards ceremony in protest
'Recent events in Israel have been extremely distressing to her and she does not feel comfortable participating in any public events in Israel,' says Hollywood star's representative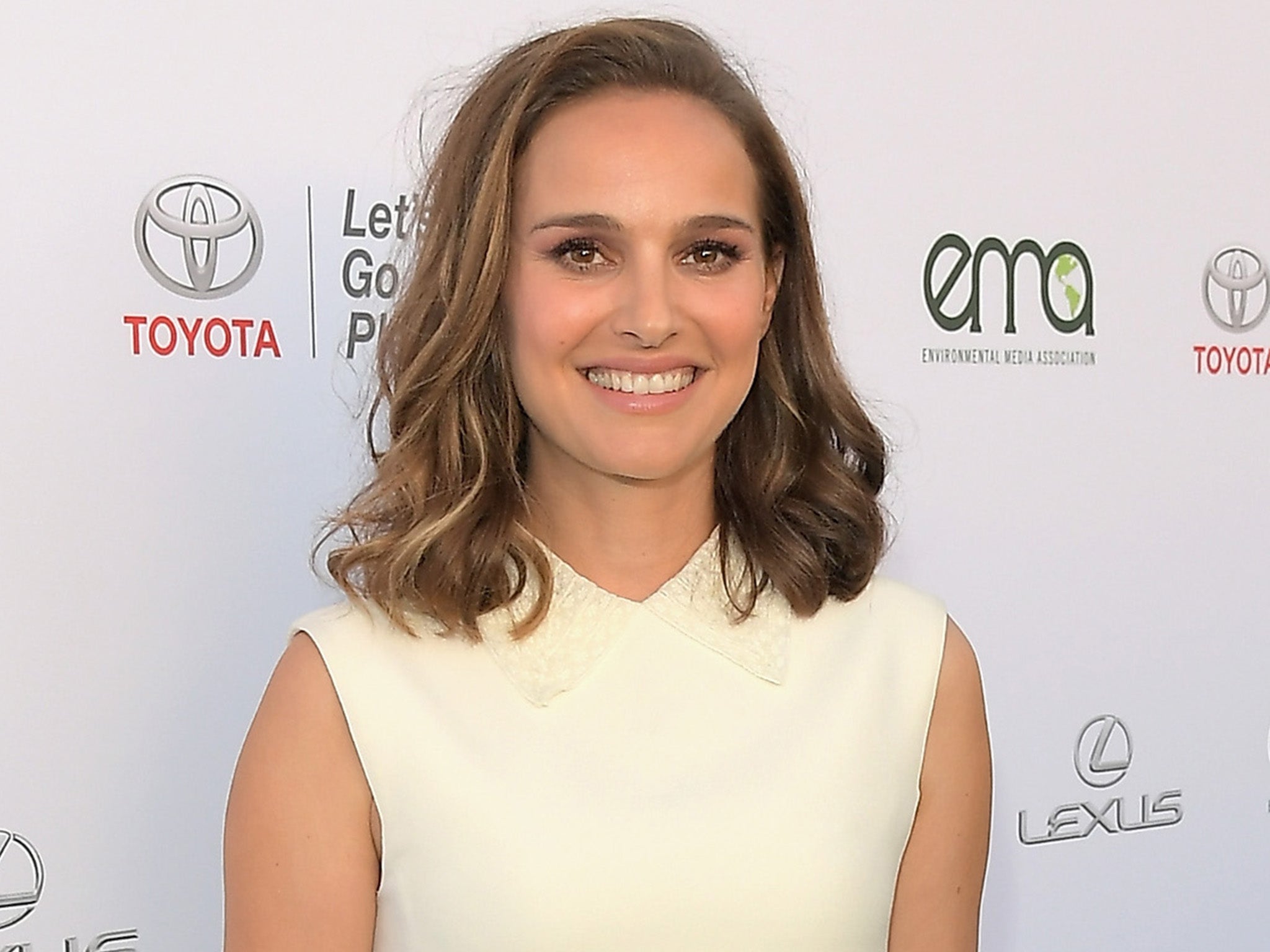 Natalie Portman has been criticised by the Israeli government over her decision not to attend a prestigious awards ceremony in the country.
"Recent events in Israel have been extremely distressing to her and she does not feel comfortable participating in any public events in Israel," the Oscar-winning actor's representative said as she pulled out of the Genesis Prize ceremony.
She could not "in good conscience" move forward with it, they added, although did not mention which recent events had upset the Black Swan star.
However, the deaths of a number of protesters and Palestinian journalist Yaser Murtaja at demonstrations on the Gaza-Israel border earlier this month sparked global criticism.
Awarded for "outstanding achievement by individuals who have attained excellence and international renown in their chosen professional fields [who] embody the character of the Jewish people", Portman, who was born in Jerusalem and holds dual Israeli and US citizenship, was named as the winner of the 2018 Genesis award in November.
The accolade comes with $2m (£1.42m) worth of prize money this year and has previously been awarded to actor Michael Douglas and violinist Itzhak Perlman.
The Genesis Prize Foundation has said it will cancel its prize ceremony in June in the wake of her refusal to attend.
The organisers said they feared that "Ms Portman's decision will cause our philanthropic initiative to be politicised, something we have worked hard for the past five years to avoid".
Israel's minister of culture and sport Miri Regev said that she was "saddened to hear that Natalie Portman has fallen as a ripe fruit in the hands of BDS supporters", linking her act with the Boycott, Divestment and Sanctions movement against Israel.
She added: "Natalie, a Jewish actress who was born in Israel, now joins those who refers [sic] to the success and wonder of the rebirth of Israel as 'A Tale of Darkness and Darkness'."
World news in pictures
Show all 50
He was referring to Portman's 2015 directorial feature debut, A Tale of Love and Darkness, which was an adaptation of the autobiographical novel by Israeli author Amos Oz, filmed in Jerusalem.
Rachel Azaria, a member of the centrist Kulanu party that is part of Israeli prime minister Benjamin Netanyahu's governing coalition, said Portman's cancellation should serve as a "warning light" to Israel.
"She's speaking for many in US Jewry, especially the young generation. Losing them might be too high a price," Ms Azaria tweeted.
Others also took to social media to criticise the star for choosing not to travel to her country of birth, while others lamented the fact her statement coincided with the tail end of Israel's 70th Independence Day.
PACBI, the academic and cultural arm of the BDS movement – a Nobel Peace Prize-nominated pro-Palestinian activist group that endeavours to cut global ties with Israel – praised Portman's move.
"After decades of egregious human rights violations against Palestinians, Israel's recent massacre of peaceful protesters in Gaza has made its brand so toxic that even well-known Israeli-American cultural figures, like Natalie Portman, now refuse to blatantly whitewash, or art-wash, Israeli crimes and apartheid policies," it said in a statement.
Portman, who lived in Jerusalem until she was three and emigrated to the US, is greatly loved by the Israeli public but she has been opposed to Mr Netanyahu.
She took part in an online campaign to support a change of government during the 2015 Israeli election and said she was shocked at Mr Netanyahu's re-election.
Join our commenting forum
Join thought-provoking conversations, follow other Independent readers and see their replies