Navid Afkari: Former wrestling champion executed by Iran despite calls to stop death sentence
27-year-old hanged after being convicted of murder in much-criticised trial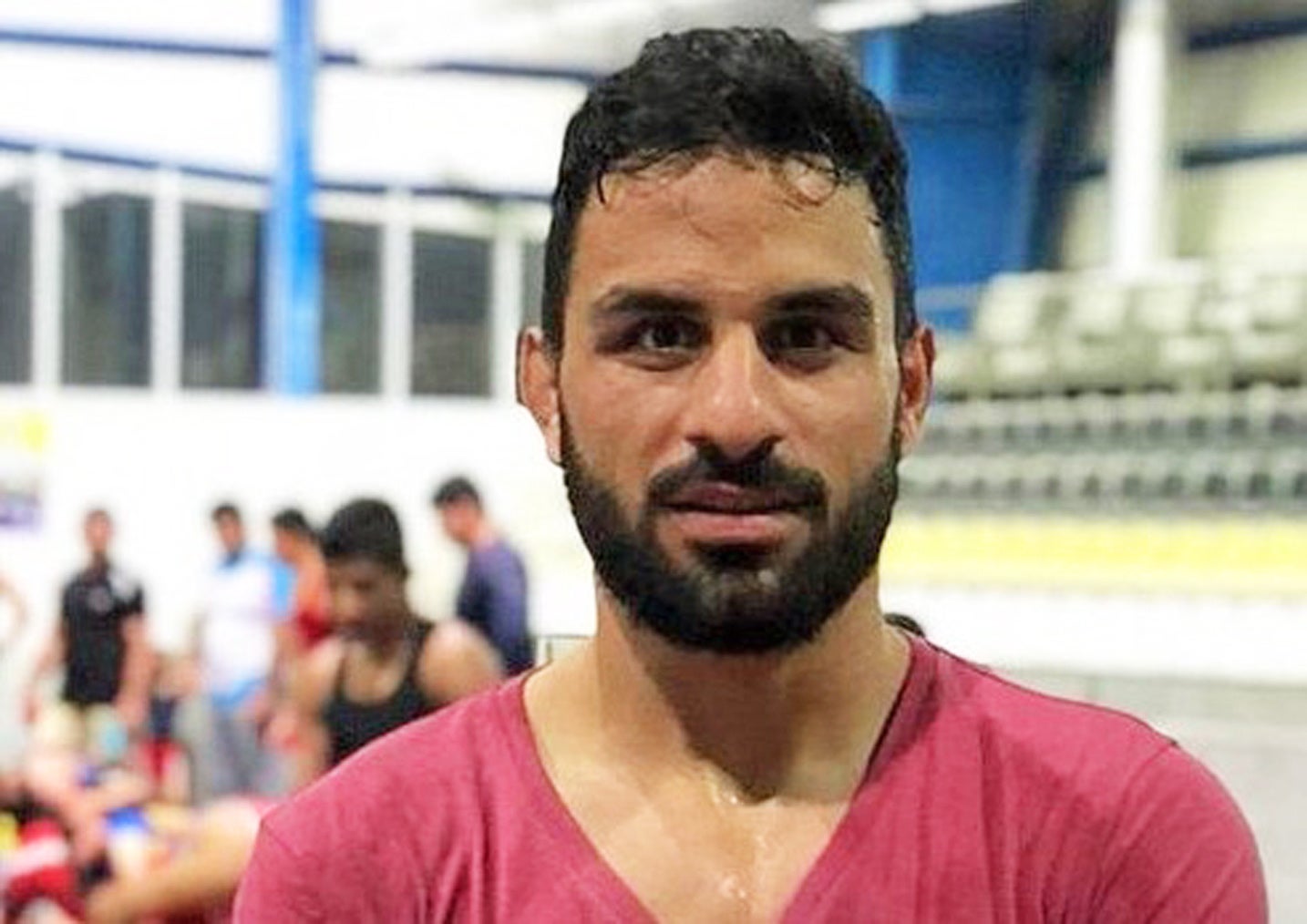 A former Iranian wrestling champion caught up in anti-government protests was put to death on Saturday after being convicted of murder charges in a trial widely criticised inside and outside the country as riddled with irregularities.  
The early morning death by hanging of 27-year-old Navid Afkari came despite international calls that Iran halt the execution or face consequences. US officials including President Donald Trump and Amnesty International were among those calling for him to be spared.
"To the leaders of Iran, I would greatly appreciate if you would spare this young man's life, and not execute him," Mr Trump tweeted on 3 September. "Thank you!"
The execution was confirmed by an Iranian judiciary official and a family lawyer who were cited in Iranian and international news outlets.
A former national champion of Greco-Roman wrestling, Afkari was charged with killing a man described as an intelligence officer during August 2018 anti-government protests in the city of Shiraz. He was tried by both Iran's ideologically hardline Revolutionary Court and an ordinary criminal court in proceedings described as grossly unfair and obscure, with limited defence access to counsel and little transparency.  
World news in pictures
Show all 50
He was convicted of murder and acting against God and handed two death sentences, which were upheld by Iran's supreme court.  
Afkari's two brothers, who were reportedly jailed and forced to testify against him, were handed prison sentences totalling 81 years and 74 lashes each for the same murder.
His case has attracted international attention, with the 85,000-member World Players Association accusing Iran of using him as a "pawn" in their domestic political calculations, demanding that Iran's participation in the Olympics, world wrestling and international football be reassessed should the death take place.  
"He has been unjustly targeted by the Iranian authorities who want to make an example out of a popular, high-profile athlete and intimidate others who might dare exercise their human right to participate in a peaceful protest," the athletes' union said in an 8 September statement. 
State television last week aired a video that described Afkari's purported confession to the murder, even as his advocates insisted he was forced to make incriminating statements under torture and in solitary confinement.
"The Iranian authorities have a long-standing record of working with state television to produce and broadcast coerced statements obtained from victims of human rights violations under torture and other ill-treatment," Amnesty said in a statement.
According to Amnesty International, Afkari made a short phone call to his family on 6 September when he told them that he was being held under harsh conditions in a wing of an infamous prison in the southern city of Shiraz.  
The execution went ahead in accord with the tenets of Islamic jurisprudence after the blood relatives of the murder victim declined to offer mercy, according to a court official cited by the hardline Tasnim news agency.
Join our commenting forum
Join thought-provoking conversations, follow other Independent readers and see their replies