Benjamin Netanyahu condemns John Kerry's speech as 'biased' against Israel
Israel's prime minister says Mr Kerry's speech was 'skewed' against his country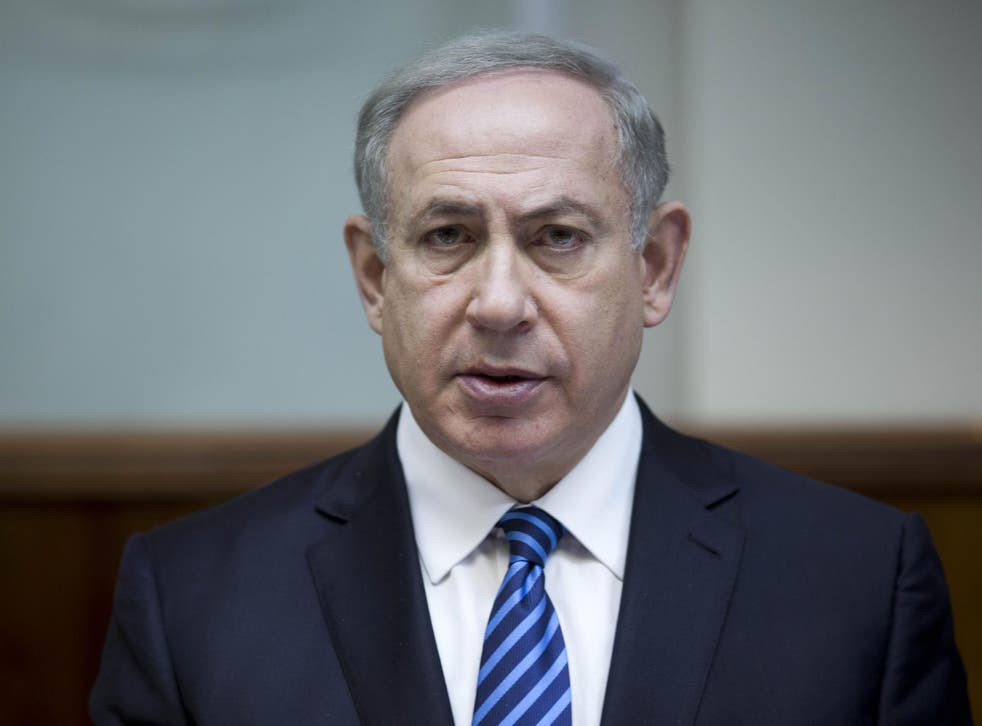 Israel's Prime Minister Benjamin Netanyahu has denounced Secretary of State John Kerry's Middle East speech as "biased" against his country.
"Like the Security Council resolution that Secretary Kerry advanced in the UN, his speech tonight was skewed against Israel" he said in a statement.
Mr Kerry "obsessively dealt" with Israel's building of Jewish settlements in Palestinian territories in his speech, Mr Netanyahu added.
The Israeli leader also accused Mr Kerry of barely touching upon "the root of the conflict", which he called: "Palestinian opposition to a Jewish state in any boundaries".
The outgoing US Secretary of State had outlined a series of principles he said could form the basis of a future peace accord between Israel and the Palestinians, with the likely participation of the United States.
He said there must be a two-state solution that includes a "secure and recognised border" between Israel and any future state of Palestine.
An agreement must help Palestinian refugees, designate Jerusalem as a capital for both states and satisfy Israel's security needs, he added.
While Mr Netanyahu was strongly critical of Mr Kerry's speech, one prominent Israeli opposition politician gave it a warm reception.
Yaakov Peri, a former chief of Israel's Shin Bet security agency, praised what he called mr Kerry's "balanced speech, based on reality and facts."
Mr Peri, a member of the centrist Yesh Atid party, which sits in the opposition to Mr Netanyahu's Likud party in the Israeli parliament, added that Mr Kerry had drawn attention to the "harsh and dramatic consequences" of a single binational state.
This is a breaking news story. More follows...
Join our new commenting forum
Join thought-provoking conversations, follow other Independent readers and see their replies