Netanyahu's personal lawyer to be charged with money laundering
Netanyahu is the first sitting prime minister of Israel to be indicted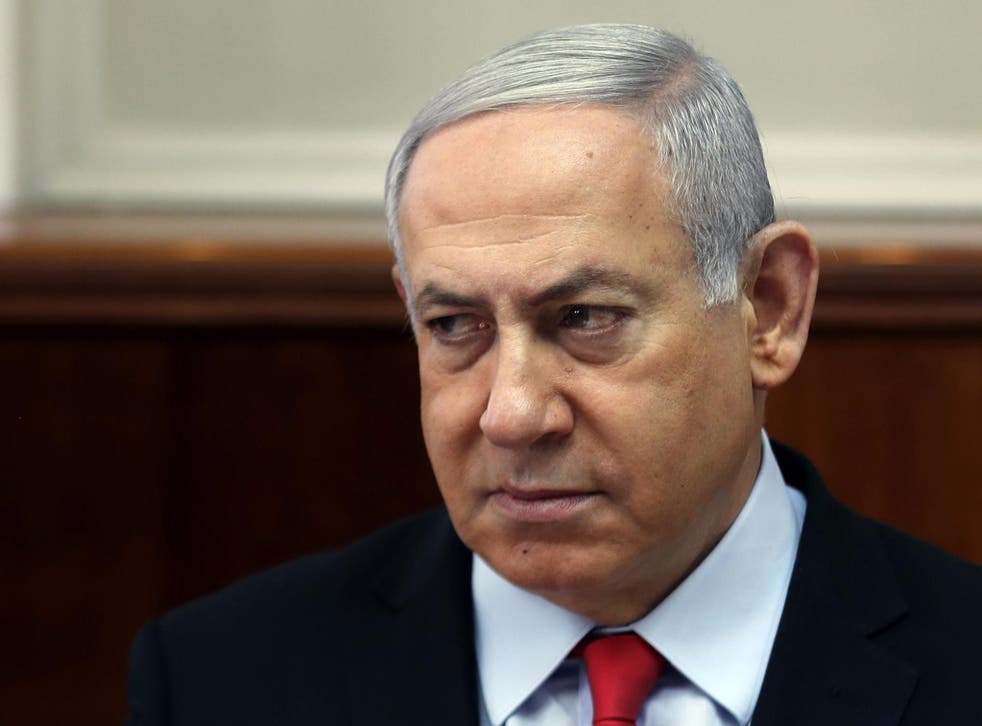 Israel's state prosecutor has plans to indict prime minister Benjamin Netanyahu's cousin and personal lawyer, alongside six other people, on charges related to a possible conflict of interest over a $2bn purchase of German submarines.
Shai Nitzan said in a statement on Thursday the seven would be charged on various corruption offences, including money laundering, bribery and fraud – pending a hearing.
Among them is Mr Netanyahu's attorney, David Shimron, who represented the German firm involved and was suspected of using his influence over the prime minister in return for a hefty cut of the deal.
Also set to be indicted is David Sharan, who once headed Mr Netanyahu's office. The former head of the navy, Eliezer Marom, has also been implicated.
Mr Netanyahu was questioned during the investigation known as "File 3000" but not named as a suspect. But the involvement of his closest aides has sparked questions about his earnings on a related German submarine sale to Egypt.
Israel election 2019: Netanyahu battles to hang on to power

Show all 20
The case, which was sparked by an investigative report by Channel 10 news, centres around the 2016 decision to purchase submarines and missile boats from German shipbuilder ThyssenKrupp.
Police believe Israeli officials were bribed to push ahead with the deal.
It was later revealed that Mr ​Netanyahu reportedly earned $4m on a related German submarine sale to Egypt by owning shares in one of the German manufacturer's suppliers. He has denied wrongdoing.
The news comes at a tricky time for Mr Netanyahu who is fighting for his political survival after failing to form a government following two inconclusive elections.
Mr Netanyahu was recently the first sitting Israeli premier to be indicted. He is on charges of bribery, fraud and breach of trust in three separate corruption cases related to allegedly receiving luxury gifts and positive news coverage in exchange for regulatory or political favours.
Mr Netanyahu, Israel's longest-serving premier, has denied the accusations in all cases, saying he the subject of a political witch hunt. He has berated law enforcement institutions and calling for "the investigators to be investigated".
Agencies have contributed to this report
Register for free to continue reading
Registration is a free and easy way to support our truly independent journalism
By registering, you will also enjoy limited access to Premium articles, exclusive newsletters, commenting, and virtual events with our leading journalists
Already have an account? sign in
Register for free to continue reading
Registration is a free and easy way to support our truly independent journalism
By registering, you will also enjoy limited access to Premium articles, exclusive newsletters, commenting, and virtual events with our leading journalists
Already have an account? sign in
Join our new commenting forum
Join thought-provoking conversations, follow other Independent readers and see their replies