Nigel Farage says British army should be sent in to deal with 'lawless' Calais migrant crisis
The Ukip leader's comments have been branded as 'not a serious option'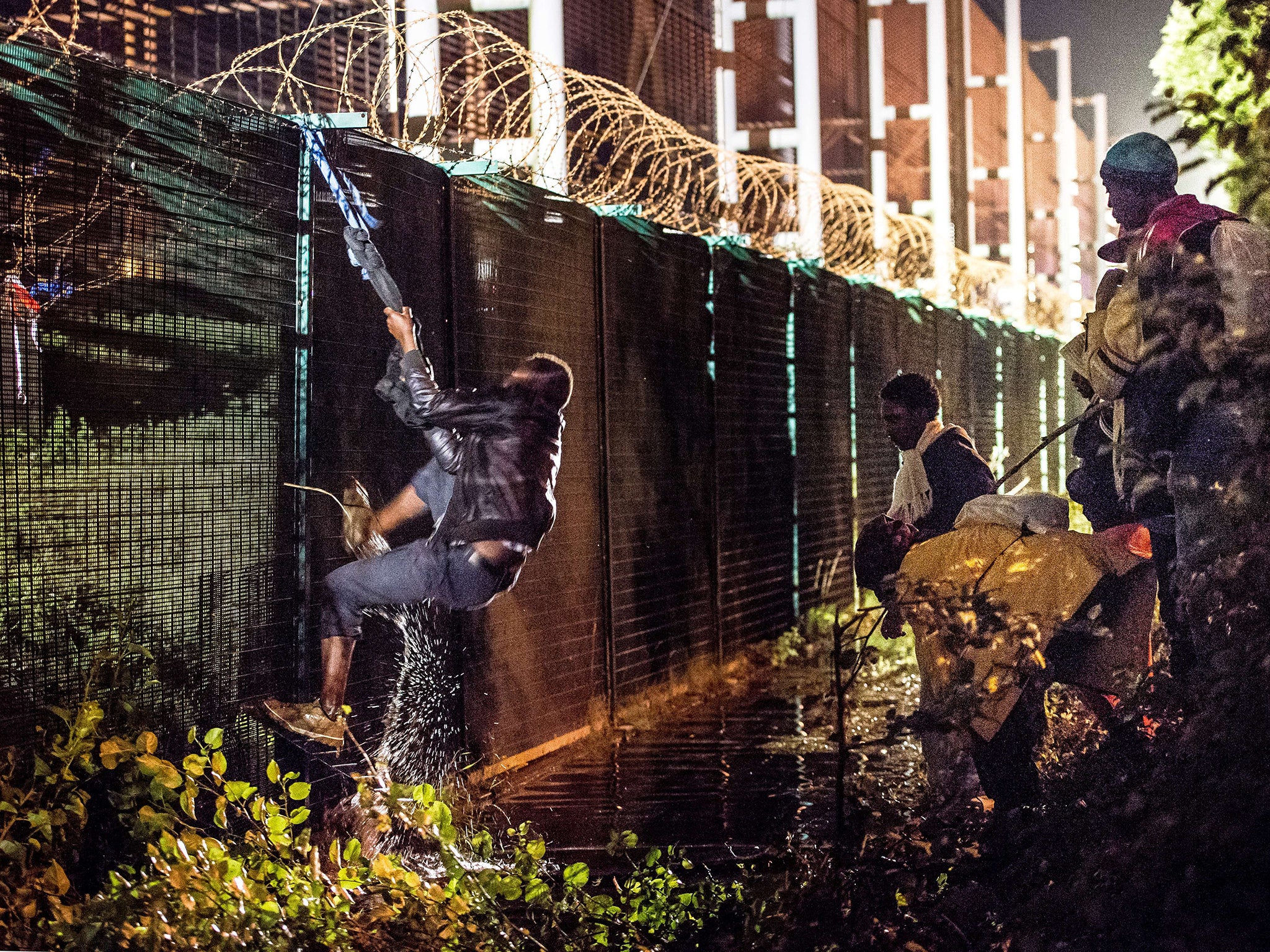 Nigel Farage's claims that the army needs to be sent to tackle the growing migrant crisis in Calais have been criticised by a charity.
Speaking on LBC radio, Farage said more people were needed to check lorries to stop people illegally entering Britain, calling the situation around Calais, "virtually lawless".
"In all civil emergencies like this we have an army, we have a bit of a Territorial Army as well and we have a very, very overburdened police force and border agency."
Farage continued: "If in a crisis to make sure we've actually got the manpower to check lorries coming in, to stop people illegally coming to Britain, if in those circumstances we can use the army or other forces then why not."
Home Secretary Theresa May said Britain would spend an extra £7 million to increase security at the Channel Tunnel.
But Farage said: "It's all well and good spending £7 million on security, yes I applaud that, it's absolutely necessary, but there needs to be a bigger stronger message coming from Britain that anyone that comes through this route, will not be allowed to stay."
Using the Army as a solution, however, has been branded a "non-starter" by the Migrants Rights Network.
Don Flynn, the charity's director, told the Independent: "The idea that the British army can be used on French soil is a complete non-starter and shouldn't be considered as a serious policy suggestion."
"We know that responses which are simply based on throwing more police enforcement at the issue are not working. Something new needs to be brought to the table to break out of a cycle of constantly reoccurring crises which has now been going on for 15 years," he said.
Flynn said authorities in France and Britain should form a task force, "which can engage with the people in Calais on terms which acknowledge the humanitarian issues as the root cause of the problem".
In pictures: Calais crisis intensifies
Show all 20
It was confirmed this morning that one man died on Tuesday when 1,500 migrants attempted to enter the Eurotunnel terminal. And on Monday night, around 2,000 migrants tried to make the journey.
A Eurotunnel spokesman said at the time: "This is an issue that is a really for the Government to sort out. We need them to stop the migrant flow from Calais but it appears to be too much for them to handle."
Keith Vaz, chair of the Home Affairs Select Committee, said only the heads of government could reach a solution on the crisis, the BBC reported.
Vaz said: "The French police need to show zero tolerance and end the daily onslaught of thousands of people trying to board freight trains."
Join our commenting forum
Join thought-provoking conversations, follow other Independent readers and see their replies