Nimr al-Nimr execution: Former Iraq PM al-Maliki says death will 'topple Saudi regime'
Elsewhere, demonstrators carrying pictures of the Shi'ite cleric were involved in a clash with police in the Bahraini village of Abu-Saiba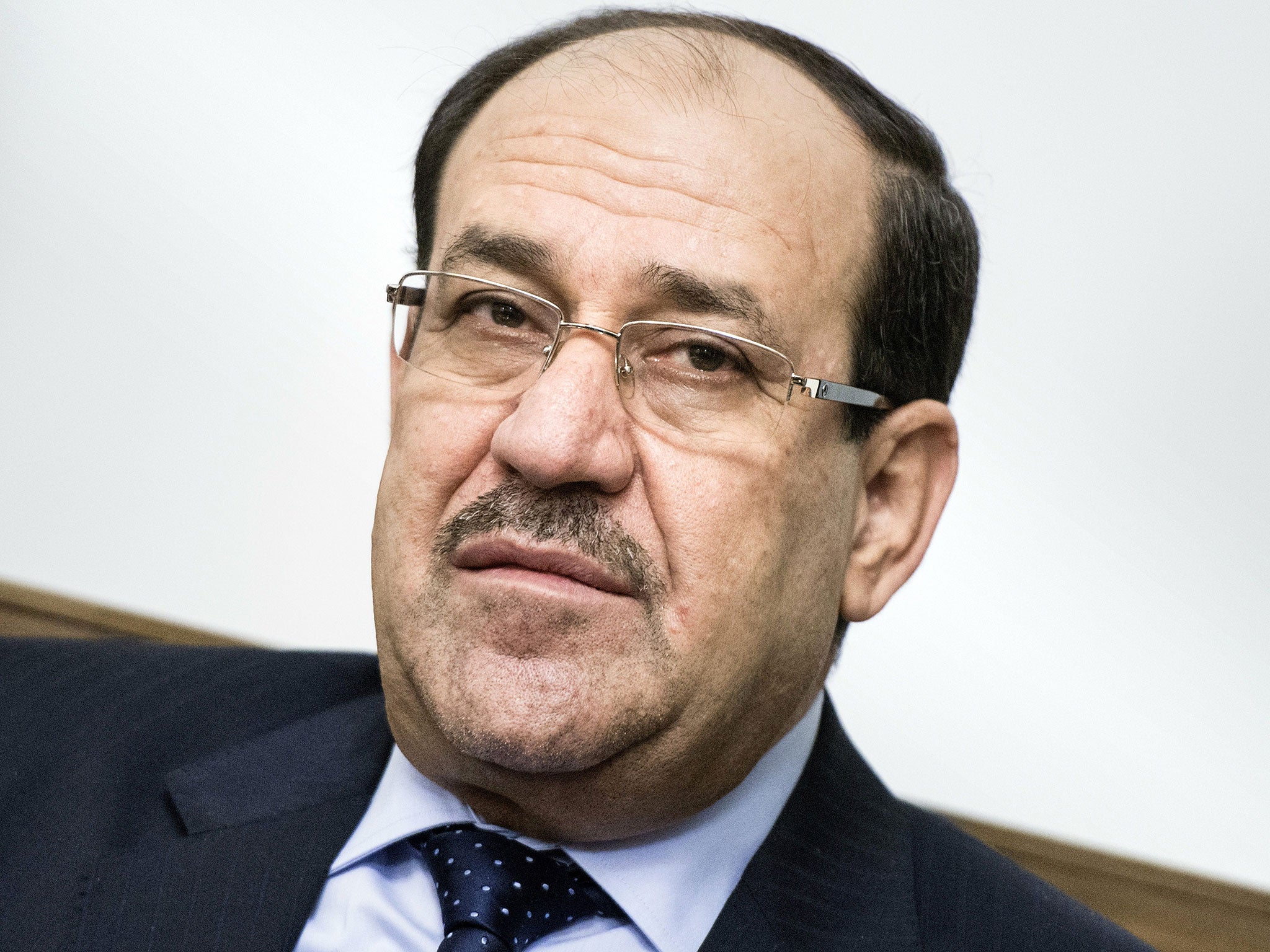 The former prime minister of Iraq, Nuri al-Maliki, has said that the execution of the prominent Shi'ite cleric Sheikh Nimr al-Nimr by Saudi Arabia will be the downfall of the Gulf kingdom's government.
Mr al-Maliki, who was prime minister of Iraq between 2006 and 2014, said in a statement that his countrymen "strongly condemn these detestable sectarian practices and affirm that the crime of executing Sheikh al-Nimr will topple the Saudi regime as the crime of executing the martyr al-Sadr did to Saddam," referencing the death of another prominent cleric in Iraq in 1980.
Hundreds of armoured vehicles were sent to Qatif in Saudi Arabia to contain protests in response to the execution, while demonstrators in Bahrain have been tear-gassed.
Several protests have taken place in majority Shia Qatif and in Bahrain, following the execution of Sheikh al-Nimr and 46 others for 'terrorism offences'.
Demonstrators carrying pictures of the Shi'ite cleric were involved in a clash with police in the Bahraini village of Abu-Saiba, where dozens were tear-gassed, according to witnesses.
It is feared that the death of the outspoken cleric will exacerbate tensions in the region, with activists calling for further protests in Bahrain, and several demonstrations breaking out in Saudi Arabia's Eastern Province.
Armoured vehicles have been seen entering Qatif, with resistance groups in the area calling for people to join the protests against the execution of Sheikh al-Nimr, who had much popular support in the Shia community.
Security forces in other Shia-populated areas are also said to be on high alert, while many police stations and security posts have been closed following al-Nimr's execution in case of repercussions from Saudi Arabia's Shia community.
However, al-Nimr's brother Mohammed al-Nimr has asked that any reaction to the execution be peaceful.
Juveniles on death row in Saudi Arabia
Show all 8
He told Reuters: "Sheikh Nimr enjoyed high esteem in his community and within Muslim society in general and no doubt there will be reaction.
Protests follow execution
"We hope that any reactions would be confined to a peaceful framework. No one should have any reaction outside this peaceful framework. Enough bloodshed."
Join our commenting forum
Join thought-provoking conversations, follow other Independent readers and see their replies