Palestine could 'lose millions in US aid' if they sue Israel in ICC, senator warns
Senator Lindsey Graham said existing US legislation 'would cut off aid to the Palestinians if they filed a complaint'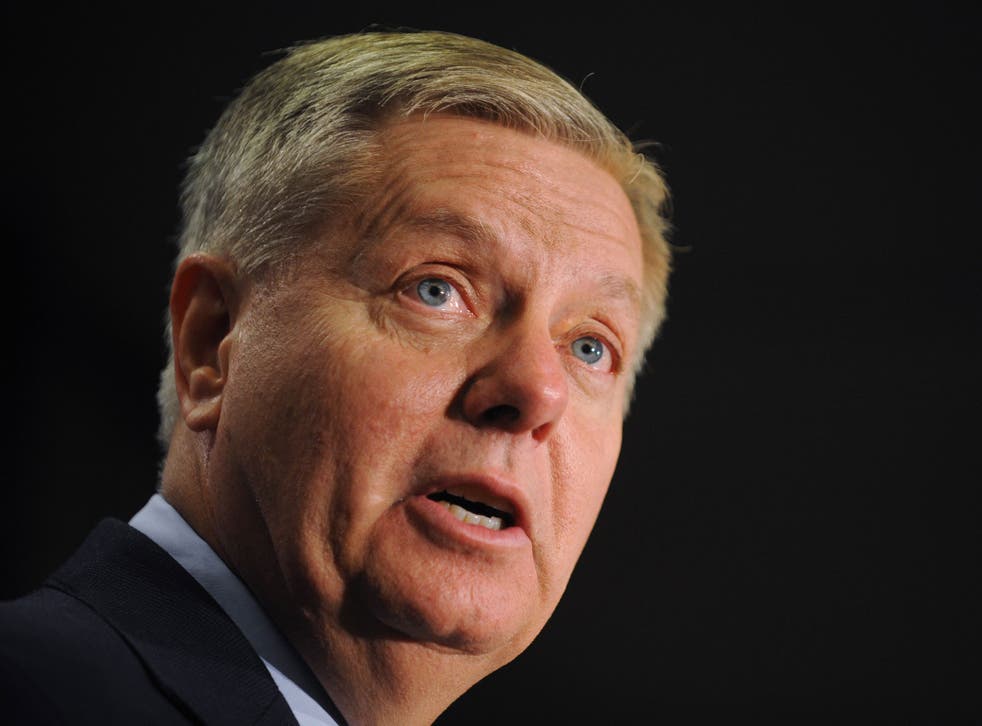 Palestine could have millions of dollars of crucial American aid withdrawn if they attempt to use their newly-acquired membership in the International Criminal Court (ICC) to sue Israel for alleged atrocities carried out during the last conflict, a Republican senator has warned.
Senator Lindsey Graham said existing US legislation "would cut off aid to the Palestinians if they filed a complaint." The US has already hinted that using the ICC to pursue Israel would hinder the aspirations of Palestinian people for statehood. Its follows more than 40 rejections for the Palestinians' bid for self-determination made since 1975.
At a news conference in Jerusalem, Mr Graham called the prospect of mounting a lawsuit against Israel a "bastardising of the role of the ICC" adding: "I find it incredibly offensive."
"We will push back strongly to register our displeasure. It is already part of our law that would require us to stop funding if they actually bring a case," said Mr Graham, of South Carolina.
The Obama administration has said it does not believe Palestine is a sovereign state and therefore does not qualify to be part of the ICC, but has not explicitly threatened to withhold aid. Mr Graham's language is some of the most bullish since Palestine made its claim to become the 123rd state to join the ICC late last year.
Any cut in US funds would place immense strain. The US supplies more than $400 million (£265 million) annually to the Palestinian Authority, while Israel has recently frozen a monthly transfer of some $120 million (£75m) in tax revenues it collects for the Palestinians.
Palestinian Ambassador Riyad Mansour has previously said it was seeking to raise alleged "crimes" committed by Israel, including during last summer's war in Gaza.
He has said Palestine would seek justice for Israeli settlements on Palestinian territory adding that it constitutes "a war crime" under the Rome statute.
The suggestions have been condemned by Israel and the United States as unilateral steps that undermine diplomacy, which has made little progress in years and collapsed most recently last year.
Mr Graham urged the Palestinians to re-evaluate ICC membership, saying he supported their aspirations for statehood but opposed joining the court as a "provocative step" against Israel.
The International Criminal Court was created to prosecute individual perpetrators of war crimes, crimes against humanity, and genocide. Joining the ICC is part of a broader Palestinian strategy to pressure Israel into withdrawing from the territories and agreeing to Palestinian statehood.
President Mahmoud Abbas has has been under heavy domestic pressure to take stronger action against Israel after last summer's 50-day war between the Jewish state and militants in Gaza, tensions over holy sites in Jerusalem, and the failure of the last round of US-led peace talks.
Join our new commenting forum
Join thought-provoking conversations, follow other Independent readers and see their replies