Palestinian Authority could 'change status of Gaza' with profound implications for the region
Reports Palestinian Authority President Mahmoud Abbas is considering wresting power away from militant organisation Hamas by declaring the enclave a 'rebel district', effectively announcing a state of emergency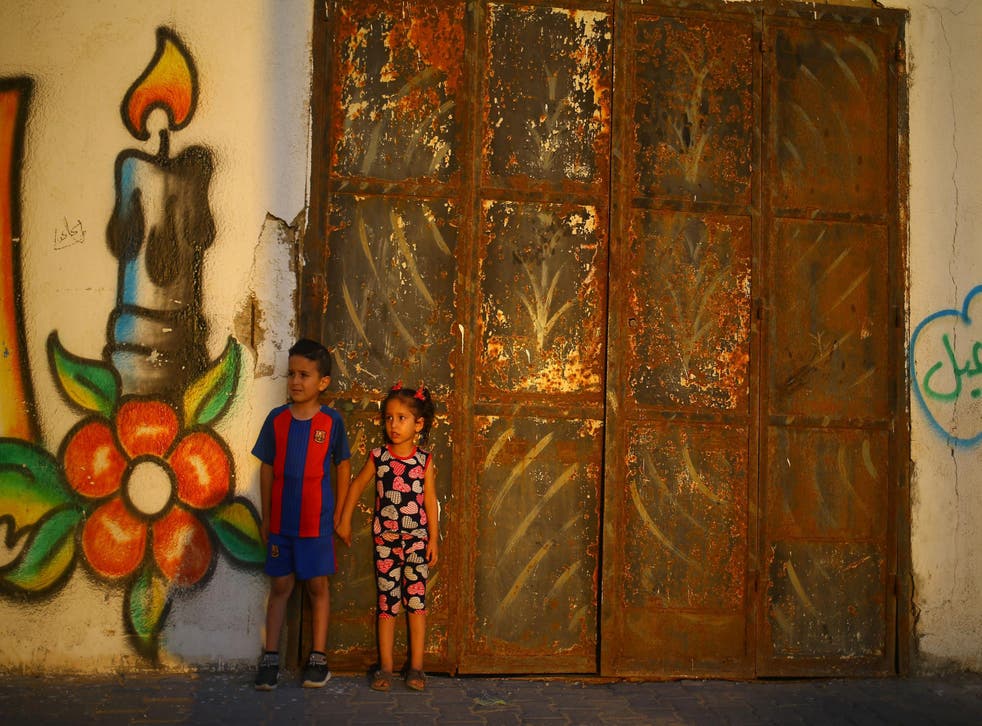 Rumours are swirling in the Palestinian Territories that Palestinian Authority (PA) President Mahmoud Abbas is considering declaring the Gaza Strip a "rebel district", a move which could cause even greater hardship for the coastal enclave's two million inhabitants.
A recent report published in newspaper Israel Hayom quoted an anonymous senior PA official as saying that Mr Abbas is mulling over the move, which it described as a "doomsday weapon", allowing the leader to exert even greater pressure over rival Hamas, the militant organisation which controls the strip.
"Implementing the plan would mean immediately declaring a state of emergency throughout Gaza while simultaneously issuing emergency orders designating certain groups and movements as 'rebels.' In such an event, Hamas would be outlawed and all its assets - including institutions, funds and bank accounts - will be frozen. In addition, arrest warrants will be issued against the heads of the organisation," the paper said.
Gaza marks 10 years of Israeli blockade
A team of legal experts has been set up to investigate how such a proposal could be implemented under both Palestinian and international law.
Hamas took over the coastal enclave from Mr Abbas' Fatah party by force in 2007. Over the last decade, living conditions for Gazans have greatly deteriorated thanks to Israeli sea and land blockades and sky-high unemployment rates. The economy has effectively collapsed, and thousands have been killed in two brief wars with Israel in 2008 and 2014.
If the PA were to declare Gaza a rebel district it is possible that financial institutions would be shut down and international aid organisations such as UNRWA, the UN branch which oversees efforts to aid Palestinians in the region, would be forced to evacuate.
The PA did not immediately respond to The Independent's request for comment.
Gaza's junior mechanics

Show all 13
Relations between Ramallah and Gaza are currently at a historic low over the coastal enclave's escalating electricity crisis.
Mr Abbas has been waging a long term effort to weaken Hamas by gradually strangling its access to electricity.
The militant organisation has been using Qatari and Turkish funding to buy diesel to run its only power plant from Israel, repeatedly accusing the PA, which coordinates delivery, of driving up prices through unfair taxation.
It announced it could no longer afford the levy in April, leaving schools, hospitals and businesses unable to operate fully with just four hours of power a day.
Since the water supply to most households relies on electric pumps, many people have also had difficulty washing, showering, cooking and doing laundry.
In April a top commander in the Israeli army wrote to the United Nations to warn that Gaza's electric and water crisis has left the area on the verge of a widescale humanitarian crisis.
Register for free to continue reading
Registration is a free and easy way to support our truly independent journalism
By registering, you will also enjoy limited access to Premium articles, exclusive newsletters, commenting, and virtual events with our leading journalists
Already have an account? sign in
Register for free to continue reading
Registration is a free and easy way to support our truly independent journalism
By registering, you will also enjoy limited access to Premium articles, exclusive newsletters, commenting, and virtual events with our leading journalists
Already have an account? sign in
Join our new commenting forum
Join thought-provoking conversations, follow other Independent readers and see their replies