Palestinian kills two Israelis and wounds toddler in Jerusalem before being shot and killed by police
Police identified the attcker as Muhannad Halabi, a 19-year-old from Al Bireh, near Ramallah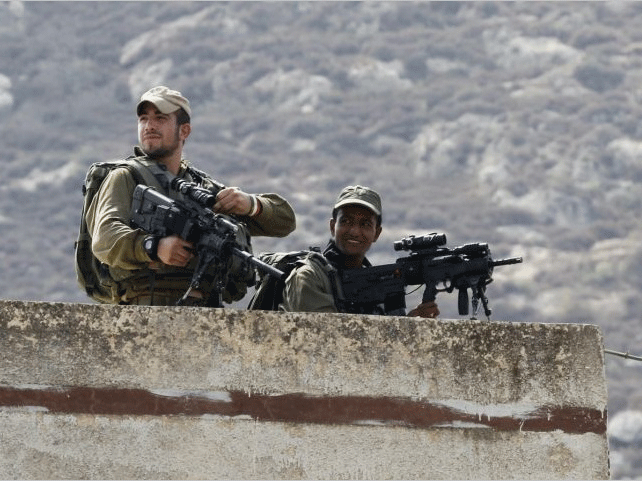 A Palestinian man fatally stabbed two Israelis as they walked in Jerusalem's Old City and seriously injured a woman and a toddler, before he was shot and killed by an officer on duty, police said in the latest in a series of Palestinian attacks.
Jerusalem police chief Moshe Edri said the Palestinian "stabbed an Israeli man, his wife and the toddler" multiple times in an alleyway before stabbing another man.
Both Israeli men succumbed to their wounds, he said, adding that the mother and the toddler are in serious condition. Israeli media later reported the toddler was lightly injured.
Police Spokeswoman Luba Samri said the Palestinian attacker took a gun from one of the wounded men and opened fire at police and tourists.
The Palestinian attacker was then shot and killed by an Israeli police officer who rushed to the scene. Police later identified him as Muhannad Halabi, a 19-year-old from Al Bireh, near Ramallah.
UN on verge of labelling Palestine as 'non-member observer'

Show all 2
Hamas, the Islamic militant group that rules Gaza, issued a statement praising the attack which it called, "heroic."
It was the latest in a series of deadly Palestinian attacks against Israeli civilians.
On Thursday, suspected Palestinian gunmen killed an Israeli couple in front of their children as they drove in the West Bank.
Multiple shots killed Eitam and Naama Henkin, residents of the Jewish West Bank settlement of Neria. Their four young children, including a four-month-old infant, were in the back seat of the car during the shooting but were unharmed.
Hamas welcomed that attack as well, but no Palestinian group immediately claimed responsibility for it. Palestinian President Mahmoud Abbas has not commented on the latest attacks.
Israel forces were later deployed in the West Bank hunting for the gunmen.
The attack on Saturday night follows a recent spike in Palestinian attacks and a hard-line speech at the United Nations by Abbas, the last of several that Israeli leaders have condemned as incitement. Abbas has said that Israelis desecrate the Jerusalem holy site with their "dirty feet."
Jerusalem Mayor Nir Barkat said the "ruthless and cruel terrorism aimed at innocent civilians that attempts to disrupt our lives and hurt us is a direct result of incitement by the Palestinian Authority and routine incitement in mosques."
He called on Prime Minister Benjamin Netanyahu to "act decisively against those who incite and encourage terrorism."
Netanyahu is set to convene a meeting of top security officials when he returns to Israel on Sunday from the US.
Join our new commenting forum
Join thought-provoking conversations, follow other Independent readers and see their replies