Palestinian prisoner dies during interrogation in Israeli jail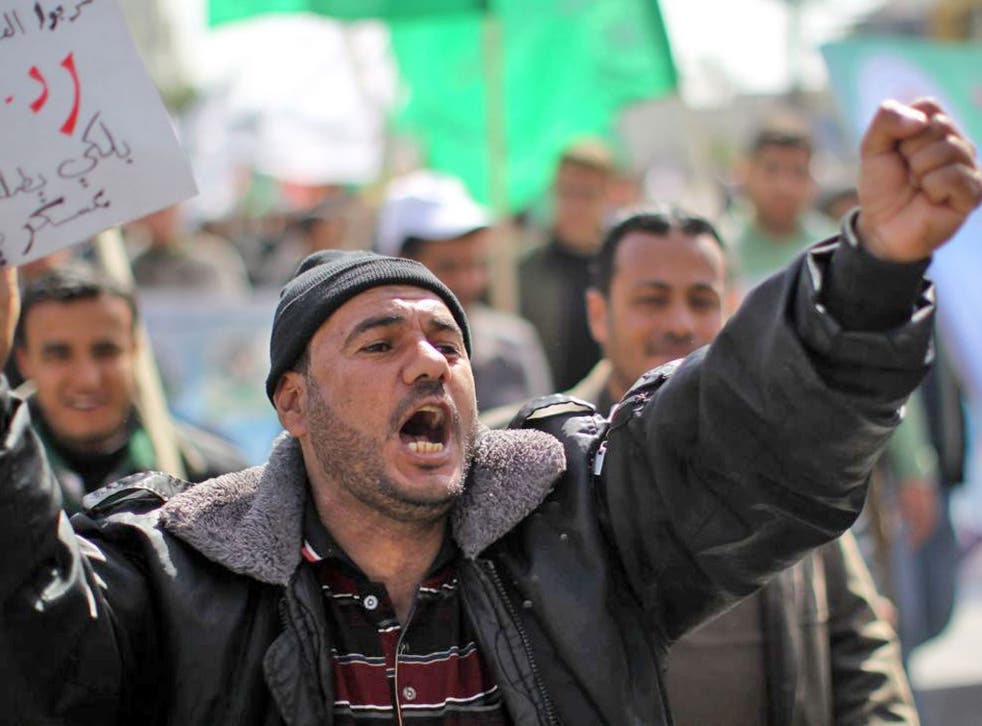 Palestinian officials are demanding an international inquiry into the death of a Palestinian prisoner who collapsed while being interrogated in an Israeli prison on Saturday.
Arafat Jaradat, 30, died in Megiddo prison on Saturday, five days after he was arrested on suspicion of throwing stones at Israeli forces last year.
Israeli officials said Mr Jaradat died of a sudden heart attack while under interrogation, two days after he was examined by prison doctors and found to be in good health.
They invited his family and Palestinian officials to attend an autopsy today, prior to his burial in his home village of Si'ir.
Israel is holding nearly 5,000 Palestinian prisoners, including 178 under extended administrative detention without trial.
Four prisoners are currently on hunger strike.
"Jaradat was being interrogated and then he died. Therefore we call for an international investigation into his death that may have resulted from torture," Issa Qaraqe, the Palestinian Authority Minister for Detainees, told reporters yesterday.
Kmeil Sabbagh, Mr Jaradat's lawyer, said his client appeared to be in pain and distress when he last saw him at a court hearing last Thursday, two days before his death.
"He was suffering from back pain since he was arrested and interrogated for several hours," said Mr Sabbagh.
"From the last conversation [we] had, it was clear to me that his psychological condition wasn't stable and that he was suffering from high levels of anxiety and fear," he said.
Amid growing signs of widespread unrest in the West Bank, hundreds of Palestinians threw stones and firebombs in clashes with Israeli troops today in response to the sudden death of the Palestinian prisoner.
As preparations began for Mr Jaradat's funeral, several Palestinian youths and one Israeli soldier were reported injured in fierce clashes close to Si'ir that spread to Tulkarm, Bethlehem and other West Bank flashpoints. Demonstrators also marched in Gaza.
Palestinian prisoners today proclaimed a one-day hunger strike in solidarity with Mr Jaradat.
Meanwhile the Al-Aqsa Martyrs' Brigades, the armed wing of Palestinian President Mahmoud Abbas's Fatah group, threatened to unleash "a third intifada" uprising.
Join our new commenting forum
Join thought-provoking conversations, follow other Independent readers and see their replies