Palestinians criticise David Cameron over 'short, symbolic visit'
Critics are unhappy that the British PM will spend just three hours of the two-day visit in Palestinian territory and the rest in Israel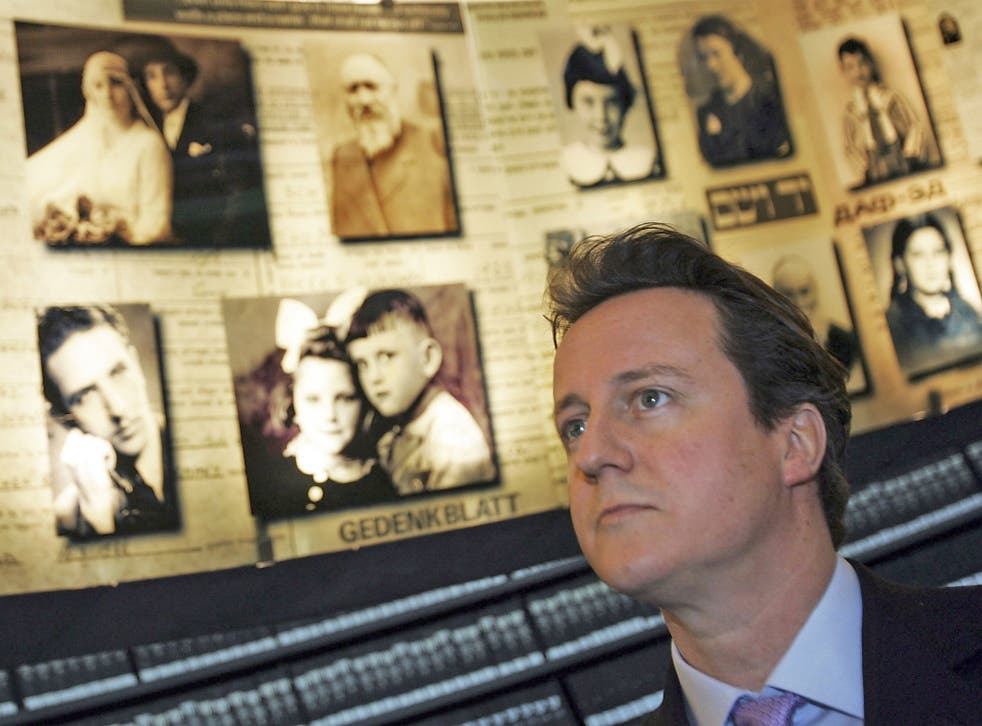 Pitfalls in addressing the Israeli-Palestinian issue are always a challenge for visiting British politicians and it appears that Prime Minister David Cameron, who is due to arrive in the Holy Land on Wednesday for his first visit as British leader, managed to leave Palestinians feeling that they are an "afterthought" even before he landed.
Critics are unhappy that, according to Mr Cameron's schedule, he will spend just three hours of the two-day visit in Palestinian territory and the rest in Israel. Having met Israeli Prime Minister Benjamin Netanyahu and delivered a speech to Israel's parliament, the Knesset, Mr Cameron will not be including a visit to the Palestinian administrative capital in the West Bank city of Ramallah, where most of the Palestinian political elite is situated. Instead, he will travel to Bethlehem, which is closer to Jerusalem, where the Knesset is located, for a meeting with Palestinian President Mahmoud Abbas on Thursday.
"If someone wants to visit Israel, they should visit Israel," Hanan Ashrawi, spokeswoman for the Palestine Liberation Organisation, said. "There is no reason to have as an afterthought a symbolic visit to Palestine. This shows the imbalance in the whole situation."
This is not the first time Mr Cameron has found himself caught up in the sensitivities of the Israeli-Palestinian issue. In July 2010, he came under heavy criticism from the Israeli side when he said during a visit to Turkey that "Gaza cannot and must not be allowed to remain a prison camp". At the time, the Israeli politician Efraim Sneh accused him of "showing solidarity" with Hamas, the Islamic fundamentalist group that rules the Gaza Strip. David Mellor, the former National Heritage Secretary, also stumbled when he addressed the conflict during a visit to Gaza in 1988. While touring a refugee camp, he chastised an Israeli officer for arresting Palestinian children and slammed Israel's "brutal occupation" of Gaza. This led to a reprimand for overstepping from then Prime Minister Margaret Thatcher.
On Wednesday night Mr Cameron is expected to meet President Shimon Peres, with whom he will visit an exhibition showcasing scientific co-operation between Israel and Britain. He is also due to visit Yad Vashem, the Israeli state's memorial and museum of the Holocaust. A British official told The Independent that there was regret Mr Cameron could not spend longer with the Palestinians: "It's due to time. We would like to do more, but he will only be here for 24 hours."
An Israeli official said the Cameron-Netanyahu talks will focus on "expanding what is a very good bilateral relationship, Iran's efforts to achieve nuclear capability and moving forward on peace between Israel and the Palestinians".
Abdullah Abdullah, deputy commissioner on foreign relations for Mr Abbas's Fatah movement, said he is dissatisfied with Britain for not taking responsibility for its role in the 1917 Balfour Declaration favouring the establishment of a Jewish "national home" in Palestine. "Morally we say they have a responsibility to undo what they did to the Palestinians."
Join our new commenting forum
Join thought-provoking conversations, follow other Independent readers and see their replies